I/ITSEC NEWS: SOCOM Wants its Simulators to Connect to Conventional Force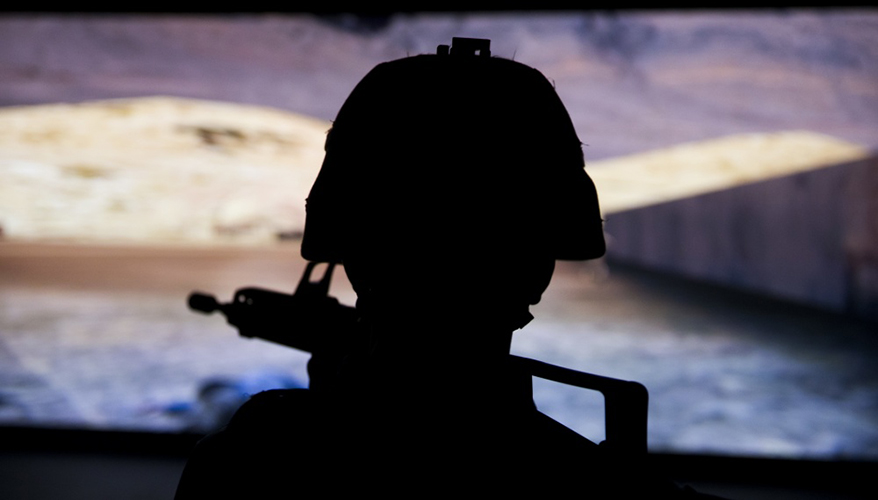 Photo: Defense Dept.
ORLANDO, Fla. — Special Operations Command wants to work more closely with the conventional force on simulation technologies, according to service officials.

"As we fight in the synthetic environment — as well as the real live battle space — we have to be able to connect and we have to be able to discern where our issues are," Randy Jackson, SOCOM chief of mission preparation, said Dec. 5. "There's very few operations that SOF conducts only within SOF without the assistance of the conventional force."

The comment came during a panel at the annual Interservice/Industry Training, Simulation and Education Conference in Orlando, Florida, about how the military services can be interoperable in their push to develop simulation technologies. The conference is hosted by the National Training and Simulation Association, an affiliate of the National Defense Industrial Association.

Maj. Gen. Robert Karmazin, SOCOM J3, said the inability to connect to service-provided simulators for special operations training and mission rehearsals is one of the command's primary concerns. SOCOM already explored this problem at an acquisition summit in October 2016, where the focus was on examining ways to improve modeling and simulation systems interoperability, he noted.

Current system configurations need to improve their connections so multiple simulators can work together, he noted. The command is working with the Pentagon on a solution, he said.

"It just requires a systematic approach and involves the acquisition training model and [situation reports] from the services, under secretary of defense, and joint staff, and combatant commands to address the issues and to come together," he said.

Jackson said the National Geospatial-Intelligence Agency is working with the Open Geospatial Consortium to ensure that conventional Army and Special Operations Forces simulators are interoperable. SOCOM expects to see progress on that effort within the next year and a half, he noted.

There is already some connectivity between the Air Force and its special operations component, Jackson noted. For instance, SOCOM is requesting the Air Force provide intelligence, surveillance and reconnaissance and close-air support in a synthetic environment for a Bold Quest exercise that may "come to fruition" in spring 2021, he noted.

"The bottom line is yes, we understand that SOF is a joint force, a microcosm of the joint force," he said. "As the [National Defense Strategy] says, we are refocusing our direction on the great powers, near peer competitors. So to get us there more quickly, that connectivity has to occur."
However, the challenge to develop interoperable simulation systems is not limited to Special Operations Command, Karmazin noted.

"SOCOM has similar challenges that many agencies across the Department of Defense have," he said. They must develop "the ability to rapidly assemble modeling simulation training systems," he noted.

Fred Drummond, deputy assistant secretary of defense for force education and training in the office of the assistant secretary of defense for readiness, said earlier in the conference that OSD is working to develop policies that will provide strategic guidance on the issue. Drummond said his office is working on potentially issuing publications addressing the topic, but did not provide a timeline on the work.
Topics: Training and Simulation, Special Operations-Low Intensity Conflict, Special Operations