I/ITSEC NEWS: Extended CR Threatens Timeline for Army's New Training System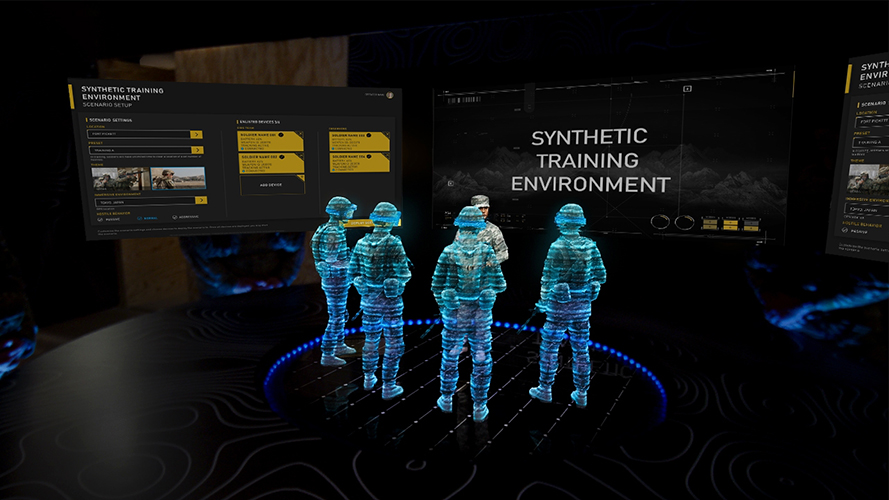 Image: Army
ORLANDO, Fla. — The Army is examining how it will fund its synthetic training environment program in the event of an extended continuing resolution, a service official said Dec. 3.

Speaking during a panel at the Interservice/Industry Training, Simulation and Education Conference, Maj. Gen. Maria Gervais, the Army's director of the STE cross-functional team, said the service is working with the Senate and House Armed Services Committees on their National Defense Authorization Act marks, which have yet to pass into a final bill. The STE is a 3D soldier training tool that converges live, virtual, constructive and gaming environments.

Gervais said in October that the marks and budget numbers will determine the impact of the service's goal to reach initial operating capability in 2021. Full operational capability is slated for 2023.

In the event of an extended continuing resolution, the Army will need to find ways to mitigate program schedule slips. The service previously made progress on the synthetic training environment by setting up a new network that will help it integrate software.

The Army will be able to fully fund the integrated visual augmentation system through a CR, but will face challenges finding money for STE software that will support air and ground platforms, Gervais said. IVAS is the Army's push to develop an advanced heads-up display that can put artificial intelligence-developed images over real terrain to perform simulated missions and is one of its most prominent STE programs.
One option for mitigating the effects of the CR may include renegotiating payment schedule timelines, she said. "We're working all of those options right now to see if we can get through the CR and continue our efforts," she noted.

The Army has also been looking at ways to integrate a 5G network to its synthetic training environment. Asked if the CR would delay this effort, Gervais said the service is examining its current capabilities, such as 3G, and how it can use it for the synthetic training environment before transitioning to 5G after it achieves its initial operating capability.

"We're looking at the current mode so we can deliver the training and how that training can be delivered," she said. A 5G network is expected to provide several benefits to the network, such as improving the speed of information flow and bandwidth.

"We think 5G is very important in helping us deliver the synthetic training environment, coupled with edge computing and processing and of course other technologies that are emerging," she said.
Topics: Army News, Simulation Modeling Wargaming and Training, Training and Simulation