Cost of Post-9/11 Wars Expected to Top $6 Trillion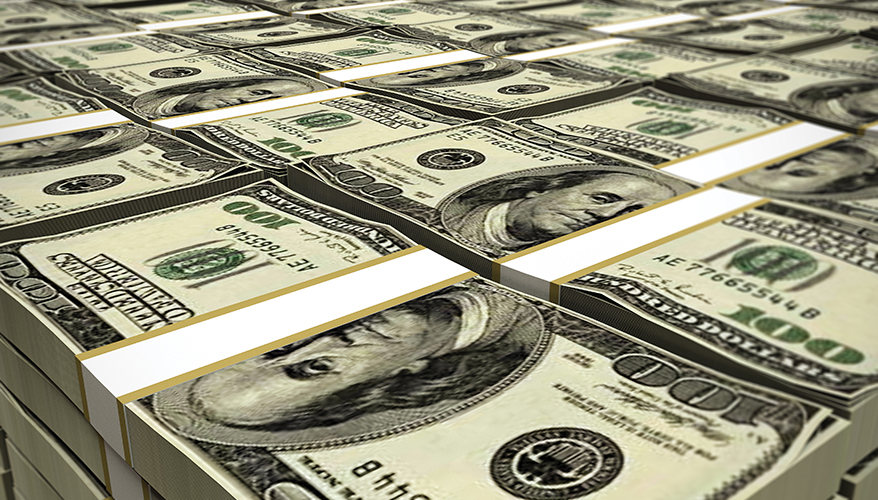 Image: iStock
The U.S. government has already appropriated trillions of dollars for post-9/11 counterterrorism efforts, and the price tag is expected to increase by an additional $1 trillion or more in the coming decades, according to a recent study.
Neta Crawford, co-director of the Costs of War Project at Brown University's Watson Institute for International and Public Affairs and Boston University's Frederick S. Pardee Center for the Study of the Longer-Range Future, tallied up counterterrorism-related spending in a report titled, "United States Budgetary Costs and Obligations of Post-9/11 Wars through FY 2020: $6.4 Trillion."
Estimated expenditures from fiscal years 2001 to 2020 totaled approximately $5.4 trillion including: $1.96 trillion for U.S. military overseas contingency operations; $131 billion for State Department OCO; $925 billion in interest on borrowing for Defense and State OCO; $803 billion in war-related spending in the Pentagon's base budget; $100 billion in the "OCO for base" spending category for fiscal years 2019 and 2020; $437 billion for medical and disability care for post-9/11 veterans; and $1.05 trillion for counterterrorism-related homeland security spending, according to the report.
In the coming decades, an additional $1 trillion or more is projected to be spent on medical care for veterans of these conflicts, it noted.
"These wars, and the domestic counterterrorism mobilization, have entailed significant expenses, paid for by deficit spending," the study said. "Even if the United States withdraws completely from the major war zones by the end of FY 2020 and halts its other Global War on Terror operations, … the total budgetary burden of the post-9/11 wars will continue to rise as the U.S. pays the ongoing costs of veterans' care and for interest on borrowing to pay for the wars."
Unless the debt is paid down, the U.S. government will be on the hook for several trillion dollars in additional interest costs related to the conflicts, the report noted.
The Defense Department's base budget increased from just over $300 billion in 2001 to more than $700 billion in 2019. The higher levels of spending are likely to persist over the long term because the costs associated with post-9/11 wars have become "institutionalized," the study said.
"The Pentagon's base budget spending has likely grown because Congress seems reluctant to tighten the reins on overall military spending while the U.S. is at war," it said. "This applies not only to procurement of new weapons and equipment, but also to installations costs."
Topics: Budget