GOVERNMENT CONTRACTING INSIGHTS DEFENSE CONTRACTING
New Justice Dept. 'Strike Force' on the Prowl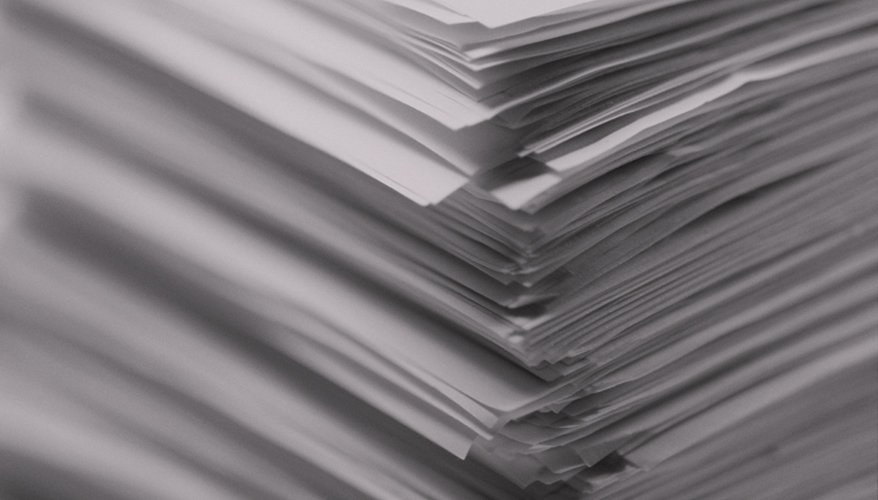 Photo: iStock
On Nov. 5, the Department of Justice announced the launch of the Procurement Collusion Strike Force, or PCSF. Its creation marks a significant development in the government procurement enforcement landscape.
The new strike force is devoted to "deterring, detecting, investigating and prosecuting antitrust crimes," including price fixing, bid rigging, market allocation and labor market allocation/wage fixing. It consists of prosecutors and investigators across the U.S. government.
The strike force prioritizes the Justice Department's focus on government procurement offenses. As part of that effort, it has launched a virtually accessible hotline to report offenses and is developing a more detailed complaint form for the general public to report suspected fraud, thereby increasing the risk of costly investigations, as well as criminal and civil penalties.
The PCSF is a byproduct of Justice's concern over fraudulent procurement practices, as exemplified by the department's recent announcement of settlements with five South Korean energy companies accused of a decade-long bid-rigging scheme that targeted fuel supply contracts to U.S. military bases in South Korea.
Although the rollout of the strike force is ongoing, the department has offered some insights into its new features. The newly launched PCSF website asks tipsters to identify the companies and/or individuals involved in the suspected antitrust violations; the government contract, grant, or program that is affected by the alleged conduct; and a description of the conduct that the tipster believes violates antitrust law.
To "facilitate reporting by the public of complaints, concerns, and tips regarding potential antitrust crimes affecting government procurement, grants and program funding," the department also intends to post a Procurement Collusion Strike Force complaint form to streamline the whistleblowing process. At a minimum, this streamlined process will encourage more whistleblowers, qui tam lawsuits and accompanying investigations.
In conjunction, the department has made presentation materials available on its website relating to procurement offenses designed to help identify anticompetitive and fraudulent practices, including various forms of bid-rigging activity. They appear to be part of a larger initiative to train federal, state and local procurement officials and auditors to better detect fraudulent practices. The initiative inevitably will result in increased allegations of fraudulent contract awards and government investigations.
The successful prosecution of the South Korean energy companies signals the Justice Department's newfound willingness to target vendors to U.S. government purchasers abroad. Historically, its government-procurement cartel cases have been limited to domestic purchasers. Companies that may have previously felt insulated from scrutiny due to their foreign procurements are no longer safe. Any entity that sells to the U.S. government, whether that sale occurs in the United States or abroad, must now anticipate Justice Department action.
The PCSF will increase the resources devoted to antitrust violations in federal procurement, driving up the number of investigations, the stakes of which have always been high. Penalties for bid rigging can be both criminal and civil. Criminal repercussions include corporate fines up to $100 million or twice the gain/loss caused by the fraud, and incarceration of individuals for up to 10 years.
The Justice Department's Antitrust Division also has made it a policy to seek treble damages through civil antitrust actions to recover damages to the government, which greatly increases a company's overall exposure. Such conduct also can result in violations of the False Claims Act, which also provides for treble damages and fines, and federal anti-bribery and gratuity laws, each with their own penalties and consequences.
A violation of any of these laws, criminal or civil, is a basis for suspension or debarment from eligibility for federal contracts and grants, which also can have wide-ranging consequences on a company's ability to secure state, local, or even private contracts.
The best way for companies to avoid the costs of investigations and accompanying penalties is to prevent them altogether. Ensuring your company's corporate compliance program performs favorably under Justice Department scrutiny should provide a solid foundation for preventing fraud. Should a violation still occur, the department has shown a willingness to mitigate penalties and damages — including the use of possible deferred prosecution agreements — for companies with effective compliance programs. An investment in compliance is a worthwhile step to avoiding and mitigating possible investigations.
An important focus for compliance efforts also includes bidding and teaming practices. Although the Federal Acquisition Regulation and antitrust enforcement guidelines recognize the procompetitive benefits of and indeed encourage teaming agreements, communications with potential partners, information sharing, attention to processes, and accurate documentation of the procompetitive justifications for teaming arrangements can help to prevent and address problems.
Finally, the importance of mechanisms for addressing and responding to whistleblower issues cannot be overstated. Establishing an effective protocol for promptly addressing problems is integral to mitigating otherwise extensive damages that can stem from company fraud. Under the Antitrust Division's leniency program, corporations and individuals who report their cartel activity and cooperate in the division's investigation may be able to avoid criminal convictions, fines and prison sentences altogether, and self-disclosure is an important mitigating factor in suspension and debarment considerations.

Mike Fanelli, Fred Levy and Phil Warren are partners at Covington & Burling LLP. Dan Shallman, another partner at the firm, also contributed to this article.

Topics: Contracting, Defense Contracting, Defense Department