Army Searches for Common Ground on IP Rights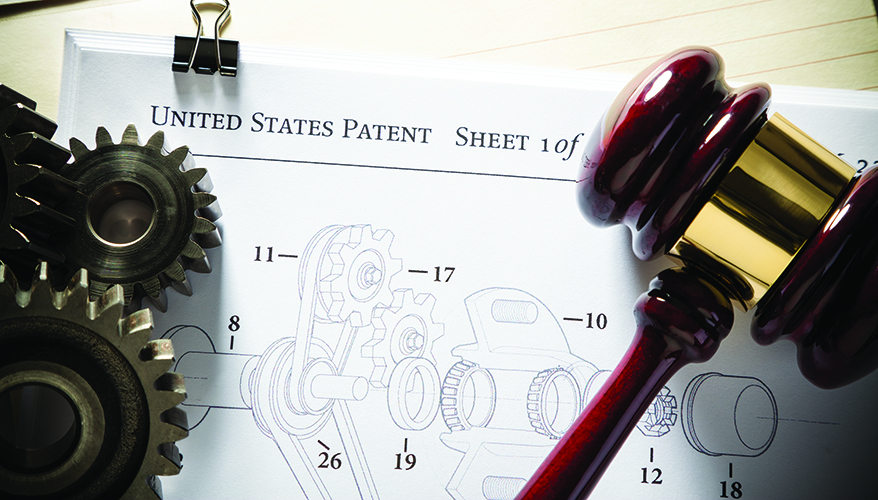 Photo: iStock
"IP is one of my favorite topics. Do you have another hour?" Bruce Jette, assistant secretary of the Army for acquisition, logistics and technology, asked the moderator during a recent talk.
No. In fact, there was only 15 minutes remaining of the modernization panel discussion at the Association of the United States Army's annual conference. But a lot can be said in 15 minutes.
And when it comes to intellectual property — the sticky subject of patents, trade secrets and copyrights — both members of industry and government representatives usually have a lot to say.
The U.S. military wants access to as much IP as possible while spending as little as possible to acquire it. It can use things such as weapons schematics to allow it to recompete maintenance contracts, open up competitions to other contractors and drive down sustainment costs.
Industry wants to hold onto this proprietary information. It can take these designs and use them to create a monopoly on sustainment contracts for years in the case of some weapon systems.
That was pretty much the way things were done for decades. Who owns the IP of a weapon system was never addressed in contracts, and the weapon manufacturers could be assured of profits long after a manufacturing line was shut down.
But times have changed. The evolution from an analog world to a digital world with billions of lines of software becoming the lifeblood of modern weapon systems has only complicated matters. There isn't a software company in the world that wants to hand over its IP to competitors.
The IP rights controversy inevitably comes up in just about every trade show acquisitions discussion where industry and government share the stage, and the AUSA panel on the final day of the conference was no exception. The industry representative that day, Gwynne Shotwell, president and COO of SpaceX, was sympathetic to her government counterparts.
"I think the government gets ripped off when you pay 99 percent of the bill and contractors put in one or one-and-a-half percent of [internal research-and-development funds] and then they own the IP? That makes no sense to me."
"I agree with Gwynne," Army Futures Command Commander Gen. John M. Murray said, and let that be his last word on the matter that day.
Jette has put himself out in public as a leading voice in the government on the IP rights conundrum. He spearheaded the "Enabling Modernization Through the Management of Intellectual Property," policy paper released in December of last year. The new policy seeks common ground with industry, focusing on early negotiation and custom licenses. It emphasizes four tenets, including opening communication; early planning and development of customized IP strategies; negotiation of custom data and licenses; and negotiations up front to secure competitive prices.
Jette said when he accepted the job as assistant secretary, the IP question was a close second on his list of problems he wanted to tackle and solve. "Talent development for my workforce was No. 1, but No. 2 on my list was IP. It turned out IP — as challenging as it is — is a little easier than the first," Jette said.
"In the government generally we don't know how to deal with IP," he said. "It's like this ethereal thing in the background. 'Everything's mine. Everything's open. I can have everything.' And the problem with that is, 'No, you're not a three year old. It's not all yours.'"
Jette said he has participated in two investigations where an entity in the Army was accused of stealing intellectual property.
"If we don't respect the IP that's developed by and at the expense of our business partners, then what we end up doing is we're essentially stealing from them. And what we're also doing — particularly for the small companies — is driving them away because all you have to do is rip me off once and I'll never come back to you," Jette said.
On the flip side, he echoed Shotwell's comments. If the government, for example, said it needed "a bucket of water" a company ends up developing the bucket and filling it up.
"And you say it's your bucket because you put in the first bottle of water."
Lt. Gen. Neil Thurgood, the Army's director of hypersonics, directed energy, space and rapid acquisition, said, "There's this balance and it has to happen as we make those agreements, those arrangements up front in the process."
All this becomes more important as the services jump on the prototyping bandwagon.
Thurgood said prototypes are building blocks. And as such, they need to be modified. They need to be shared. When the item is about to be fielded is not the time to be squabbling over IP rights.
"The soldier, by the way, doesn't care about any of this argument. It is not the time to have that conversation," Thurgood said.
By the end of the panel, it was clear that the keywords were "up front." Sorting all the IP issues out before a contract is signed will go a long way toward solving the problem. And whoever paid to develop the technology should have the upper hand in any negotiation.
Topics: Army News