NDIA POLICY POINTS INTERNATIONAL
EU Should Remain Open to U.S. Defense Industry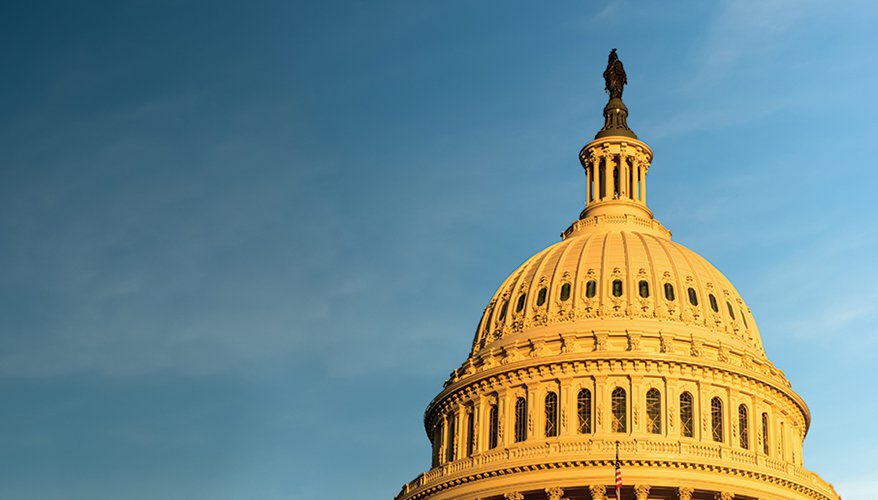 Photo: iStock
The European Union soon may reach an inflection point in how it views its responsibilities to provide regional and global security. The past decade's chaotic political, economic, social and security environment has fractured the EU on the institutional necessity of a political and economic union.
In response, its most influential member-states have come together in support of an enhanced European integration, focused on defense and security industrial capabilities.
Since 2017, the EU has acted in earnest to establish both the European Defense Fund (EDF) and corresponding Permanent Structured Cooperation (PESCO) projects, two initiatives that aim to bolster autonomy, integration and cooperation within Europe's defense industry through funding mechanisms that could ostensibly disqualify U.S. companies in certain instances.
While the EU's agenda of advancing native defense industrial capabilities has been viewed with skepticism and concern by both U.S. defense officials and industry writ large, emerging geopolitical conditions have emboldened Europe to codify both initiatives into regulations.
As these initiatives move forward, U.S. defense industrial base leaders have and must engage in diplomacy with their European counterparts to advocate opening EDF and PESCO to U.S. participation, so as to underscore rather than undermine a strong transatlantic defense and security relationship.
Opening EDF and PESCO will improve the interoperability of defense systems between NATO allies, and spur world-class innovation by aligning research-and-development funding.
The absence of U.S.-based companies from EDF and PESCO will threaten the future interoperability between transatlantic allies. Interoperability, or the working compatibility between defense systems of allied partners, forms the cornerstone of readiness for multinational military forces. While "interoperability" may seem like a buzzword, war operations in Afghanistan and Iraq showed it has real battlefield importance, comprising the difference between winning or losing in battle and in stability operations.
More recently, a Defense One article highlighted the poor coordination between U.S. and Polish troops during a joint exercise, resulting from American fuel nozzles not fitting Polish fuel tanks.
An exclusive EDF/PESCO would be detrimental to interoperability because it will impede transatlantic collaboration in developing new defense systems, potentially leaving the European defense community isolated from critical U.S. technical defense systems information. With U.S. firms excluded from European defense project funds, they may no longer have the required incentives to participate in EU-based joint ventures where such information can be shared early during the systems design phase.
And, while the problem of nozzles and fuel tanks can be easily solved at the fielding phase, tomorrow's problems involving critical technologies, such as artificial intelligence, additive manufacturing, hypersonics and cyber capabilities, might not be so easily solvable.
The U.S. government and defense industrial base must message Brussels that for EDF/PESCO to work well within transatlantic security relationships, it must allow for more equal participation from allied third-countries to ensure NATO defense systems can achieve optimal readiness and effectiveness.
Opening EDF and PESCO to U.S. participation also will enable better defense-related innovation. Under the EDF, the EU plans to set aside roughly €13 billion in funds for fiscal years 2021-2027. Broken down roughly, that total includes €4 billion for research in the EU budget and €9 billion for development — in which the EU would co-finance projects with individual member-states. By excluding U.S. companies from bidding for research-and-development funding, the EU will restrict its access to the world's best defense R&D capabilities, while also limiting the return on its investment and capital-pooling opportunities with the U.S. Defense Department.
Additionally, the EDF's intellectual property rule that restricts ownership of IP to EU-based entities further disincentivizes U.S. companies from R&D collaboration with EU-based companies. U.S. companies will lack the ability to achieve adequate returns on R&D costs to justify partnerships under EDF research-and-development contracts. Also, EU-based companies will face legal risk from U.S. collaborators holding rights to a given IP while producing under an EDF contract. Eventually, this setup will lead to costly duplicative technology efforts.
EU officials offer the narrative that European companies encounter exclusionary R&D funding rules in the United States, or that U.S. export control regimes impose too much restriction. However, multiple examples exist in which U.S. subsidiaries of EU-owned companies have won R&D contracts from the U.S. government. In 2016 alone, the U.S. Defense Department committed over $119 million for R&D projects located in the EU. EDF/PESCO, as it stands now, would effectively discourage U.S. and European companies from additional collaboration on R&D projects.
While we live in a time of great power competition, we do not know when the next battle or conflagration will occur. In order to coordinate effectively and synchronize military operations quickly, the United States and EU must continue to collaborate as partners in ways that support innovation and facilitate interoperability between their military forces.
While the EU and its member-states have the absolute right to build up their indigenous defense industries and innovation bases, they undoubtedly will lose technological ground by placing tight restrictions on U.S. companies' participation in defense systems procurement contracts. For industry, the time is now for recognizing the exclusionary challenges posed by the current EDF/PESCO rules and for advocating for a compromise that benefits the entire transatlantic defense community.

Christian Larsen is NDIA's manager of strategic programs.




Topics: Global Defense Market, International