ALGORITHMIC WARFARE CYBER
Annual Exercise Flexes Cyber Warfare Muscles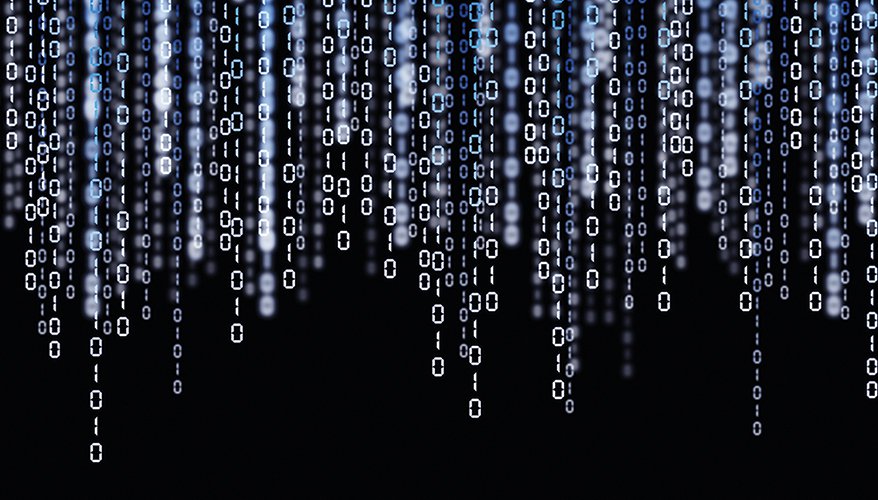 Illustration: Getty
The Army — working alongside Japan's Ground Self-Defense Force — demonstrated its cyber warfare capabilities during a bilateral exercise known as Cyber Blitz-Orient Shield 2019.
The event — which took place in September — married the Army's annual Cyber Blitz experiment with Orient Shield, a yearly bilateral exercise hosted by U.S. Army Pacific and Japan. It took place simultaneously at Joint Base McGuire-Dix-Lakehurst, New Jersey, and at various locations across Japan.
"It was a great training opportunity for us to be able to operate in the [multi-domain operations] environment, to be able to work with a reliable partner that has the capacity and the will to be able to do this," said Maj. Gen. Viet Luong, commanding general of U.S. Army Japan. "I think the beauty of that is to be able to do it in the [great power] competition zone."
Orient Shield has been going on for more than 30 years, he said during a media roundtable at the Association of the United States Army's annual conference in Washington, D.C.
Historically, it has primarily focused on the tactical level where mission command is at the brigade level and maneuvers were conducted at the platoon and company levels to include a field training exercise and a series of live-fire activities.
This year's iteration — which featured more than 3,000 soldiers — was conducted at the operational level, he said.
Richard Wittstruck, associate director for field-based experimentation and integration at Army Combat Capabilities Development Command's C5ISR Center, said the Army integrated its new intelligence, information, cyber, electronic warfare and space unit, also known as I2CEWS, into the effort. I2CEWS was activated earlier this year.
"We distributed them several places [in the continental United States] so that they could do live, virtual, constructive training with real equipment and real threats presented to them, and then synchronized their products and activities with the multi-domain task forces part of Orient Shield," he said.
During the exercise, a scenario would be developed by Orient Shield planners and Cyber Blitz personnel would then be able integrate into those and tie into both live and virtual operations, Wittstruck said.
Japan's Ground Self-Defense Force was not limited to remaining in its own country for the duration of the exercise, he noted. The nation deployed an attachment of soldiers to Cyber Blitz's base in New Jersey to integrate with I2CEWS defensive cyber operators.
The scenarios took into account the current strategic environment in the Asia-Pacific region.
"What we look at are characteristics or trends that we see evolving in" the region and among peer competitors, he said. "We don't sit there and say, 'It's this one or that one,' but it's more like what are the capabilities that the force of the future is going to have to engage in? How do we best represent that to characterize to operators a realistic environment?"
Cyber Blitz-Orient Shield was considered effective from both a mission perspective and cost effectiveness perspective, Wittstruck said.
"It not only gave our soldiers an efficient means by which to train and to interact with higher headquarters, but it also was efficient to the taxpayer," he said. "We're trying to find integrated ways to marry experimentation with exercise, not just for the soldiers, but also for the taxpayer. We don't need to be doing silos of excellence and experiment and then handing a report for someone to then pick up and try to ingest."
Cyber Blitz began in 2016 to test doctrine as it related to cyber and electromagnetic activities, or CEMA, Wittstruck said.
"The intent was there to start figuring out at the [brigade combat team] level, how would a CEMA section integrate into BCT operations and dominate and maneuver in kinetic operations with their nonlethal and non-kinetic capabilities," he said. "Since then, it has evolved, adding on a little more with each successive year."
Cyber Blitz focuses on synchronizing science and technology for multi-domain operations and operationalizing innovative technology development. It also looks at identifying technical capabilities and integrating prototypes for future training and doctrine operational validation as well as experimenting with force design updates and operational products such as doctrine, concept of operations and tactics, techniques and procedures, according to the Army.
By conducting Cyber Blitz-Orient Shield, the service was able to focus and refine its concepts for persistent competition with adversaries, Wittstruck noted.
"We are in persistent competition right now in operations," he said. "My shot is not fired, no kinetic activity is ongoing, but we are shaping the battlespace as we speak on all sides. Our enemies are doing that."
Maj. Gen. Neil Hersey, commanding general of the Army's Cyber Center of Excellence, said the experiment gave the service the opportunity to try new techniques, even if they were not successful or didn't go according to plan.
"This is really about failing early, failing cheaply, failing often and improving along the way as we do it," he said.
Cyber Blitz-Orient Shield brought together Army Training and Doctrine Command, Futures Command, U.S. Army Japan and a partner nation to execute a tier-one level exercise with a new formation and gave soldiers kit they could experiment with, he added.
"We've learned a tremendous amount," Hersey said. It "really validates in my mind this approach that the Army is moving to with demonstration, experimentation and prototyping and using the DevOps model, which brings together our operators, … our materiel developers, our operational force and our training and doctrine writers … [to] accelerate learning toward building these formations that we know we need to get up for multi-domain operations."
Topics: Cyber, Robotics, Robotics and Autonomous Systems