VIEWPOINT: Business Opportunities for U.S. Defense Firms Abound in Taiwan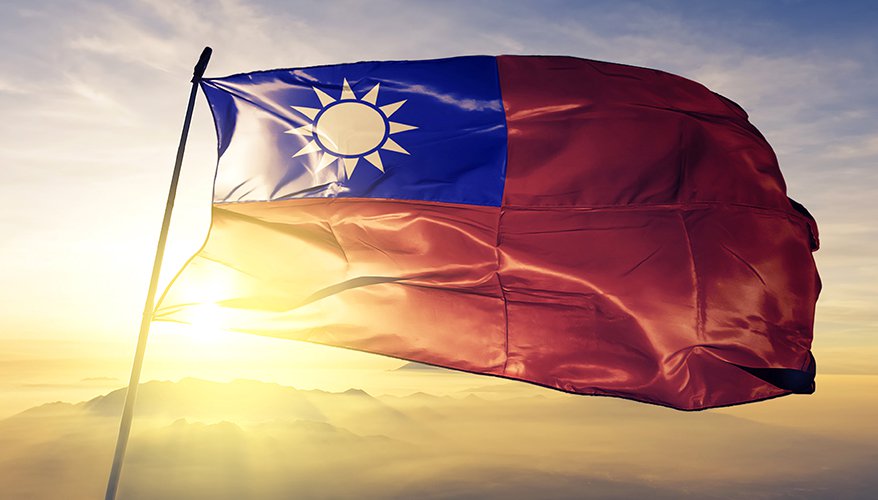 Photo: iStock
Taiwan is taking defense more seriously. It has increased investment in defense articles — both domestic and U.S. — and taken a firmer stance against Chinese aggression.
However, there is still one fundamental business need that is often overlooked, but can only be met by U.S. firms , namely engineering and management services.
Since the election of the pro-U.S. President Tsai Ing-wen over the China-leaning Chinese Nationalist Party in 2016, Taiwan has been on a rapid pursuit of its "Overall Defense Concept Strategy," which requires strengthening national defense capabilities through both military purchases from the United States and jump-starting its indigenous national defense industry.
This vision is on a steady path to realization. Taiwan's aging fleet of 141 F-16 A/Bs are being retrofitted to the Block 70 standard to fill the readiness gap while the country is waiting for its 66 newly purchased F-16 C/D block 70 aircraft.
On the ground, the government has requested a $2 billion acquisition of 108 M1A2 tanks along with support equipment from the United States. An ambitious Indigenous Defense Submarine program is also underway and expected to complete prototype design by 2020. Remaining legacy forces are partially recapitalized to maintain combat lethality.
Sustaining the momentum, however, requires fundamental reforms and is not without obstacles.
The small island nation that is a third of a size of Kentucky is an economic powerhouse thanks to its high-tech and precision manufacturing sectors and robust science, technology, engineering and math education. Nevertheless, Taiwan's defense industrial base has been stuck in lackluster growth for decades.
One major challenge is Taiwan's lack of systems engineering capabilities. According to the U.S. Defense Department's definition, systems engineering is "an interdisciplinary engineering management process that evolves and verifies an integrated, lifecycle balanced set of system solutions that satisfy customer needs." A healthy defense industrial base requires this type of disciplined and experienced engineers as well as managers, and Taiwan has a great shortage of such talents.
While America's defense industrial base is facing increased exposure to supply chain risks, Taiwan presents strategic business opportunities for U.S. companies. In addition to selling weapon systems, U.S. defense contractors can sell engineering, consulting and management services to Taiwanese suppliers in order to create a more diversified, competitive and resilient supply chain.
To understand the business needs, it is worthwhile to understand the structural context. Taiwan's defense industrial base exists in a paradoxical nature. Defense-related contracts are highly concentrated, while capabilities and resources highly fragmented.
There are only two entities in Taiwan that resemble what would be a defense prime — the Aerospace Industrial Development Corp., a systems integrator for Taiwan's Indigenous Defense Fighter and perhaps the sole integrator in Taiwan, and the government-funded National Chung-Shan Institute of Science and Technology, which functions as a Defense Advanced Research Projects Agency but also assumes mixed roles in competing for and awarding research and development, integration and manufacturing contracts.
Taiwan's defense acquisition process mirrors that of the United States in many ways, and inevitably inherits many of the systematic and historic problems as well.
One concept that should have been adopted but remains largely absent is the use of the technology readiness level scale. It is pivotal not only because it is a consistent tool to estimate a technology's maturity, but it can be used to assess program/investment risk and enable proper resource allocation for each stage of innovation.
In the case of Taiwan, without the use of TRL, the two prime contractors monopolize many defense contracts from TRL 1 to 9 and subcontract out low-end manufacturing to other companies. This effectively bars research universities, tech start-ups, and other dual-use companies from the incentives to invest in innovation, while overburdening the employees of the big two.
In short, the rigid, and often times privileged, defense acquisition process in Taiwan discourages its own market economy to release the hiring needs for talents that are essential to meet its own strategic goals.
Consequently, there are problems that cannot be solved easily. The T-5 Brave Eagle advanced jet trainer program began its engineering and manufacturing development phase in 2017 and was recently rolled out for operational test and evaluation. A major concern is that the expedited effort and schedule for its 1 million source lines of code far exceeds the capacity of its contractor, the Aerospace Industrial Development Corp. In addition, given the company's high avionics software defect rate and its ambitious use of composite materials, the subsequent development process needs to be more disciplined and will require services from U.S. contractors.
President Tsai Ing-wen is politically determined to transform Taiwan's indigenous defense industry, but decades of neglect has disincentivized the talent pool to the degree that there are few experienced systems engineers left and fewer managers capable of planning for a engineering and manufacturing development phase. This is essentially a business opportunity with strong local government support.
Taiwanese tier-3 and 4 manufacturers for U.S. primes are encouraged to climb up the value chain. A sound business strategy for the U.S. primes is to facilitate the transition by selling engineering-and-management services. This new revenue stream will not put the suppliers in direct competition with the primes, and instead create healthy competition in supplier market and lower prices. Strategically, this path can also help the U.S. diversify and create value in its supply chain as well as gaining visibility and control, thus hedging against risks of single/sole source and fragile suppliers.
As previously mentioned, the Taiwanese supply chain is fragmented and lacks resources to hire talent to help with transition, and U.S. companies certainly cannot do this for free. So where should the cost burden lie? One possible solution could be Taiwan's Industrial Cooperation Program. Many U.S. allies use offset trade when completing military sale with the United States and Taiwan is no exception.
Offset agreements are contractual terms required by foreign governments as a condition of selling goods and services into their countries. In Taiwan, this is represented in the form of Industrial Cooperation Program credits. Though there have been reports of Taiwanese government's ineffectiveness in negotiation leading to undervaluation of such credits, when properly managed, offset trade can be utilized to serve the mutual needs for all parties involved.
Traditionally, the Industrial Cooperation Program credit multipliers assigned to these knowledge-, soft skills-based services are comparatively lower than existing technologies.
However, with the right amount of business advocacy in this friendly political climate, they can be negotiated favorably to reflect the value of the services.
In summary, offering engineering and management services to lower-tier Taiwanese suppliers is a forward-thinking business strategy for U.S. defense companies. It helps to ensure a resilient, value-based supply chain and unlocks the synergy in this strategic relationship.

Eric Du is the Co-Founder and Executive Director of Formosan Enterprise Institute, a U.S.-based nonprofit organization that specializes in connecting U.S. and Taiwanese defense businesses/entities.





Topics: International, Global Defense Market