JUST IN: Extended Continuing Resolution Could Reduce Air Force Buying Power by $11.8 Billion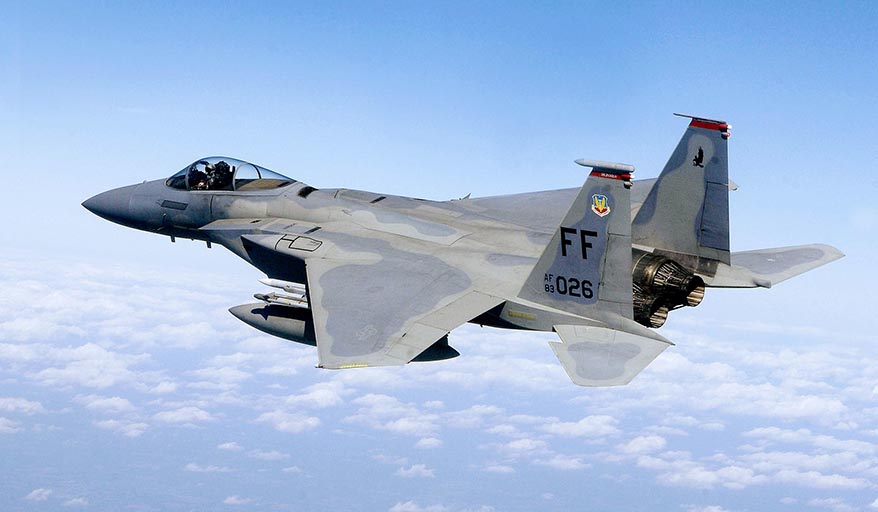 If Congress continues to pass stop-gap funding measures in place of a major appropriations bill, high-ticket Air Force programs — such as the F-15EX — could face delays, according to the service.

The government is currently operating under a continuing resolution with a Nov. 21 deadline. CRs are problematic for the Pentagon because they generally freeze funding at the levels of the previous fiscal year and inhibit new-start programs.

The House and Senate are currently in negotiations regarding the fiscal year 2020 funding bill as the deadline approaches. If Congress passes a year-long CR, 88 new-start programs that were included in the 2020 budget request would be blocked, according to a document released by the service Nov. 7 during an Air Force Association breakfast in Washington, D.C.

"A continuing resolution will prevent the procurement of the F-15EX, F-22 sensor upgrades and F-35 modifications and correction of deficiencies," the document reads. A year-long CR would also impact the GPS III Follow-On satellite and slow disaster recovery efforts at Tyndall and Offutt Air Force Bases in Florida and Nebraska, respectively. It would result in the loss of $11.8 billion in overall buying power for the service, the document added.

A six-month continuing resolution could postpone development and production of the F-15EX which could negatively impact prime contractor Boeing's pricing. The delay would also mean the service would have to continue to operate and sustain the F-15C fleet longer than planned, according the document.

A six-month continuing resolution would also drastically reduce munitions procurement.

The resolution would cut "munitions procurement by 1,000 joint direct attack munition tail kits, 99 Sidewinder air-to-air missiles and 665 small diameter bomb II munitions, constraining industrial production capabilities, delaying inventory buildup and driving contract negotiations," according to the document.
A CR would also delay new weapon system beddowns for the F-35, KC-46, T-7 and combat rescue helicopter, the document said.
Air Force Chief of Staff Gen. David Goldfein warned during the breakfast that a continuing resolution could have an even deeper impact as defense funding is predicted to diminish in the coming years.

"If you look at the projections of funding in the years ahead, many believe that [fiscal year 2021] may very well be the last really good year" of funding, he said. "That may not be true, but it ... may go flat after that or it may start coming down."


Topics: Air Power