NDIA Policy Points: The Pentagon's Climate Problem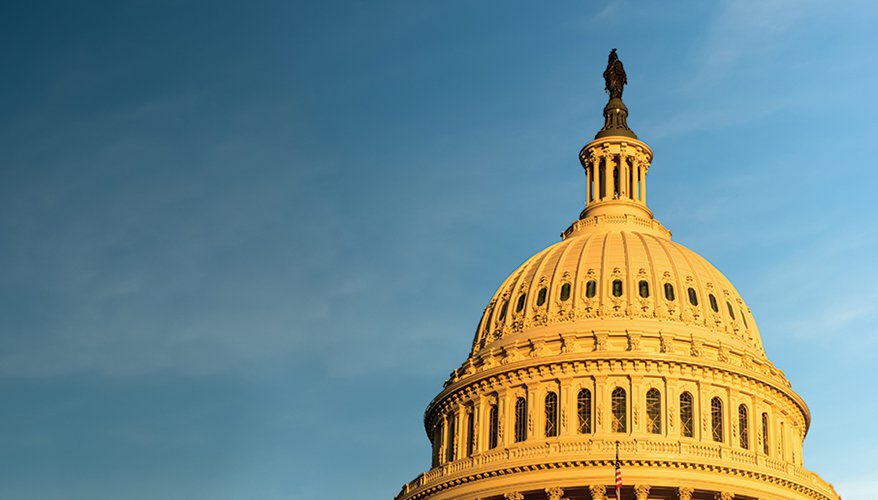 Photo: iStock
The defense acquisition community faces a climate problem. A political climate of suspicion is impeding the Pentagon's efforts to take advantage of private industry expertise to deliver important capabilities to America's warfighters.
Secretary of Defense Mark Esper called out the delegitimizing and debilitating nature of the climate of suspicion when, during his confirmation hearing, he observed: "I think the presumption is, for some reason, anybody who comes from the business or the corporate world is corrupt." This phenomenon contributes to unnecessary delays to critical contract awards, discourages recruitment of leaders with industry experience, and deters strategic collaboration with industry partners.
Government faces a growing need for access to technologies at the frontier of innovation, requiring greater reliance on engagement with private sector innovators to deliver these tools. Although legitimate concerns about conflicts of interest should always receive fair hearing, when taken to extremes, they become detrimental to sound national security policy.
The controversy over the awarding of the Joint Enterprise Defense Infrastructure, or JEDI, contract illustrates how the current climate of suspicion can undermine national defense programs. The JEDI cloud will act as a centralized cloud computing service for all of the Defense Department's unclassified, classified and top-secret information. The contract will offer its eventual awardee revenue of up to $10 billion over 10 years. With such a lucrative deal up for grabs, the award process has become contentious, including allegations of bias in the award decision. Most prominently, Oracle Corp. filed a lawsuit against the department claiming that conflicts of interest by recently hired Pentagon procurement personnel previously employed by Amazon Web Services — the widely speculated favorite to win the JEDI contract award — prejudicially affected the procurement.
The U.S. Court of Federal Claims ruled against Oracle in July, finding the process was not unfairly tainted. But the mere allegation of subversive industry influence, however specious, has held more political sway than the court's judgement, driving the Trump administration to place an unusual and indefinite hold on the contract award process to conduct yet another investigation of the JEDI acquisition.
Although in 2017 the Pentagon announced plans to pursue the JEDI procurement, estimating a contract award in the fourth quarter of 2018, the effort has already experienced multiple delays. More delay lengthens the schedule for delivering JEDI-enhanced capabilities to warfighters.
The climate of suspicion also threatens broader negative consequences for strategic national defense capabilities. For example, the JEDI cloud project holds a central position in the Pentagon's Digital Modernization Strategy, which aims to provide an advanced, data-enabled and secure IT architecture that "ensures dependable mission execution in the face of a persistent cyber threat." The current chief information officer for the Joint Chiefs of Staff, Air Force Lt. Gen. Bradford Shwedo, voiced concerns over the delay in awarding the JEDI contract, stating any further halt in the program's implementation "will negatively impact" U.S. military force readiness, information-based warfighting capabilities, and artificial intelligence integration projects.
Leaders in industry and government who understand the value to the national interest from collaboration and exchange between industry and government should combat this insidious climate of suspicion with a two-pronged approach.
First, leaders should provide vocal support for the Defense Business Board's recommendations to reform conflict-of-interest laws and regulations. The board affirms longstanding rules, such as the "revolving door" restrictions in Chapter 207 of United States Code Title 18 and the conflict-of-interest restrictions for contracting officers in Federal Acquisition Regulation Part 3, as competently satisfying ethical conduct standards. However, in light of urgent needs in critical technology fields, the board regards some restrictions enacted under the 2018 National Defense Authorization Act onerous and harmful to national security. Ensuring fair and open competition in defense acquisition and Pentagon access to talent and capabilities in critical fields, requires a balanced approach.
Second, defense leaders should underscore the importance of government-industry collaboration for maintaining U.S. military and economic preeminence. Beyond JEDI, unreasonable suspicion of industry may hamper or inhibit future efforts to source digital modernization needs from the private sector by scaring away potential purveyors of such technologies with the threat of a drawn-out procurement process, or by discouraging recruitment of leading technology practitioners to aid in the strategic planning and management of key organizations and capabilities.
At a time when the United States faces unprecedented grand strategic challenges, policymakers must reconcile competing interests in leveraging the best private sector capability, expertise and talent for national defense, while ensuring government contracting achieves the highest standards in fairness and openness.
The ethical risk from the revolving door between government and industry and government officials' conflicts of interest requires serious and nuanced solutions. Existing laws and regulations provide important protections against conflicts of interest and their potential to undermine fair and open contracting. However, the political exploitation of fear can delay and derail projects to deliver critical and transformative defense capabilities.
Leaders in government and industry should fight back against the climate of suspicion around industry engagement to achieve the collaboration necessary for the national defense mission.

Liam Skinner is an NDIA junior fellow and a second-year law student at the Catholic University of America.
Topics: Contracting, Defense Department