ETHICS CORNER ETHICS CORNER
Marijuana Laws Raise Issues for Contractors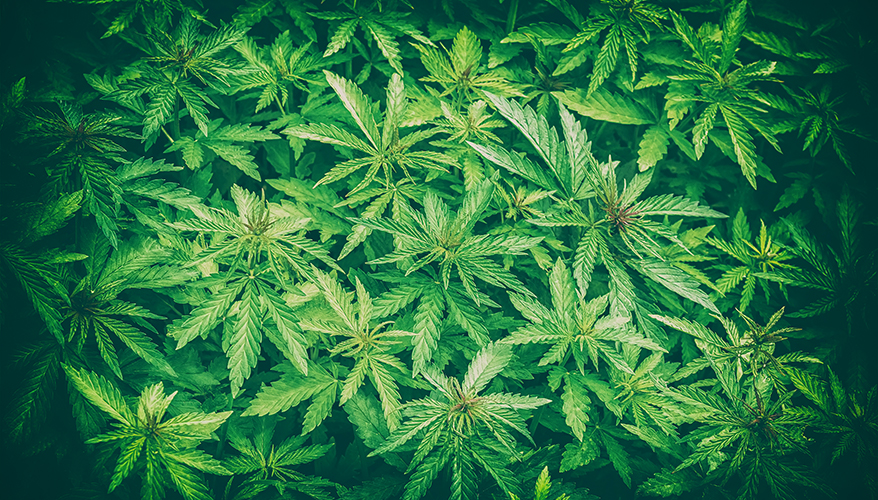 Photo: iStock
Recent years have brought a flurry of state legislation aimed at legalizing cannabis, or "marijuana." With 48 states and the District of Columbia lawfully permitting some form of cannabis, it creates concerns for employers who seek to balance a drug-free work environment with the rights of their employees to receive medical treatment or engage in lawful recreational consumption outside of work.
Consider this scenario: a Maryland-based manager drives to Virginia for a business trip. While driving a corporate car, the employee is rear-ended in Virginia and is injured. The employee's urine is tested as a routine, post-accident measure for worker's compensation and is positive for THC metabolite because the employee is an authorized Maryland medical marijuana card holder and consumes a marijuana tincture daily to control nausea. Has the employee violated the law? Employer policies? Will the employer's insurance carriers cover medical and worker's compensation? Can the company legally terminate the employee? These questions pose both compliance and ethical challenges.
Marijuana remains illegal under federal law. This creates friction between federal and state rules including laws on employees' disability and discrimination protections. Additionally, in some states employers are not required to accommodate the use of medical marijuana, while others provide affirmative protection for workers who lawfully use it.
It is helpful to identify some cannabis basics. "Marijuana" is the term used to describe the substances made from the flower portion of the Cannabis Sativa L. plant. The principal psychoactive ingredient is tetrahydrocannabinol, or THC.
Cannabidiol, or CBD, is another component of the cannabis plant. It is non-psychoactive. CBD-dominant products have been shown to have medicinal value for a variety ailments and diagnoses, such as inflammation, seizures and anxiety.
The federal Agricultural Improvement Act of 2018 legalized "hemp," which has been bred to have only trace amounts of THC. CBD can be derived from hemp or marijuana plants and may or may not contain THC.
Confusing matters further, two FDA-approved prescription medications are derived from the cannabis plant. Marinol contains THC and is used for treating nausea. Epidiolex is CBD-dominant and is used to treat seizure disorders.
Most contractors have a code of conduct citing the company's commitment to doing business in compliance with all laws and regulations. The Drug Free Workplace Act requires qualifying federal contractors and all recipients of federal grants to agree that they will provide drug-free workplaces as a precondition to receiving federal funds.
If a state permits medical consumption of cannabis, and a company has to comply with DFWA provisions, how should that company proceed? Employers who are subject to the act must maintain a drug-free workplace and will not be forced by law to accommodate the consumption of marijuana — medical or recreational — even in states where consumption is lawful. On the other hand, nothing in the DFWA requires an employer to drug-test employees or applicants.
What if an employer does have a drug testing program? The various cannabis derivatives with different levels of legality have resulted in confusion on how employers can use urinalysis results that are positive for the THC metabolite.
The metabolite will show up in a drug test hours, days, and sometimes weeks after an individual consumed marijuana. An employer cannot determine when THC was consumed from a positive urinalysis.
Additionally, a positive urinalysis cannot indicate whether the THC was consumed legally or illegally. It may have been legal consumption of prescribed Marinol, state-legal consumption of a THC product, legal use of a CBD product containing THC, unknowing consumption of THC through a CBD product believed to be free of THC, or straight up illegal use of marijuana. Thus, it is impossible to show from a urinalysis that cannabis was consumed in the workplace, or that an employee was impaired by cannabis in the workplace.
From a compliance and ethics program perspective, this is an emerging risk area, and the chief ethics and compliance officer and human resources should address it in a proactive manner. While every state's legislation sets forth that employers do not need to permit use of cannabis in the workplace, the law is materializing in divergent ways on how employers come to discover employees' cannabis consumption and when they must engage in the interactive process when it is related to a disability, or when they may terminate if an employee consumed cannabis outside the workplace but tested positive pursuant to a routine urinalysis.
Employers should also establish clear and specific "impairment" and "under the influence" definitions and parameters to assist in documenting suspected workplace consumption of cannabis.
Contractors are encouraged to revisit all policies that address substance abuse, prescription medications, drug testing, and other policies involving the Americans with Disabilities Act, Family and Medical Leave Act, Office of Federal Contract Compliance Programs and Equal Employment Opportunity policies, and state discrimination laws. It is critical to obtain competent legal counsel in the jurisdictions in which they do business to help navigate the confusing and changing compliance landscape of cannabis legislation.

Amy E. McDougal is president and CEO of CLEAResources LLC, nd serves on the board of directors of the International Cannabis Bar Association.
Topics: