JUST IN: Booz Allen Launches New 'App Store' for AI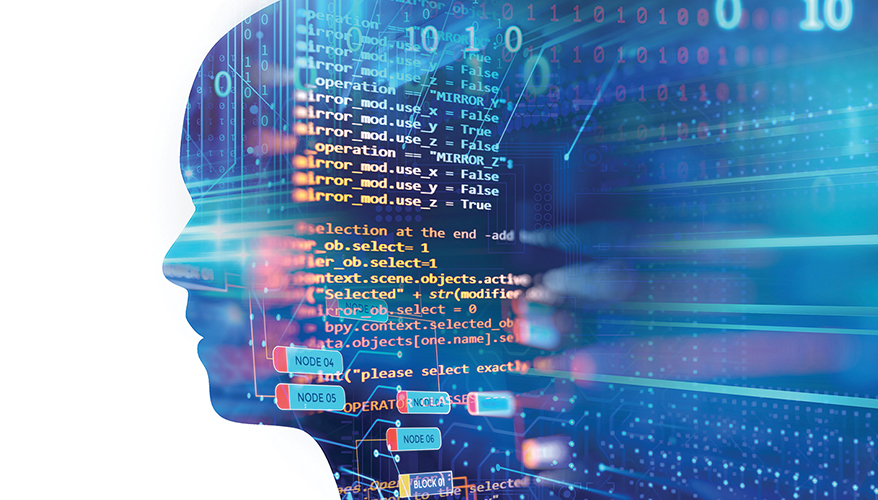 Image: iStock
Across the government and military, agencies are working to harness artificial intelligence for a variety of applications. A new product created by Booz Allen Hamilton aims to streamline the adoption of AI platforms through an easy-to-use "app store."

The marketplace — known as Modzy — was developed after Booz Allen saw there was a need for a repository of trusted AI systems that could be purchased, said Seth Clark, a senior associate at the company who serves as the head of product for the program. That online tool would result in less duplication of effort.

"We found clients in all sorts of different agencies, and even in the commercial practice … [that] were rebuilding the same kinds of models," he said during an interview. "Everyone and their mother had another facial detection model. Everyone was creating the same kinds of language translation models, and it's just not an efficient way of implementing AI in an enterprise."

Another challenge the company noticed was that agencies were struggling to move the artificial intelligence capabilities they developed in-house from a lab environment into production, he said.

While many agencies have developed impressive AI models in labs, "once you take it out of one individual data scientist's laptop and try and scale it to an enterprise where you have to run that model against terabytes or petabytes of data, all kinds of things start to break down," Clark said. Modzy can help with both of those issues, he noted. The marketplace — which requires an online subscription to purchase models — makes it easier for organizations to reuse and repurpose AI capabilities that are relevant to more than one use case or agency.

"You can think of it kind of like an app store for AI," he said. "We want to try and curate and pull together some of the best commercial AI capabilities you can access."

Modzy is also an infrastructure platform that is designed to take models created by users and scale them to massive production level volumes of data processing, Clark said.
The platform is a place "where organizations that are trying to … wrangle AI inside their own organization can actually manage their own models here, he added.

Booz Allen is focused on providing a collection of algorithms from across a selection of industry partners, as well as the open source community such as academia, Clark said. The company's internal research team is also building and deploying models that can be used for unique cases across the defense and intelligence communities and commercial sector, he added.

The company has a few dozen models available for purchase now and is working with several companies that are selling their products through the marketplace, including Hypergiant, Orbital Insight, AI.Reverie, Apptek, CrowdAI and Paravision, Clark noted.

Additionally, Booz Allen has a "pipeline and roadmap that's going to move us into the hundreds of models over the next few months," he said.

So far, the company has done some work with early access customers and received positive feedback, he said. "Given our outlook, we expect to see a significant expansion of this program throughout the winter and spring of next year," Clark added.

Additionally, cybersecurity has been built into the Modzy platform, he noted.

"There are new types of attacks … for artificial intelligence algorithms that we've never seen before," he said. "A really smart and crafty adversary can create inputs that get submitted into a neural network and AI model that will cause it to make mistakes. By adding a sprinkling of pixels on an image you can convince a model that a picture of a school bus is actually a picture of a tank, or vice versa."

Modzy includes patented defensive technologies that create a "protective shell" around its models that make them much more difficult to trick, Clark said. Portions of that technology will be available for every model, but some aspects are specific to individual algorithms, he added.
Topics: Emerging Technologies