VIEWPOINT DEFENSE CONTRACTING
OTAs – 30 Years of Progress on a Rocky Road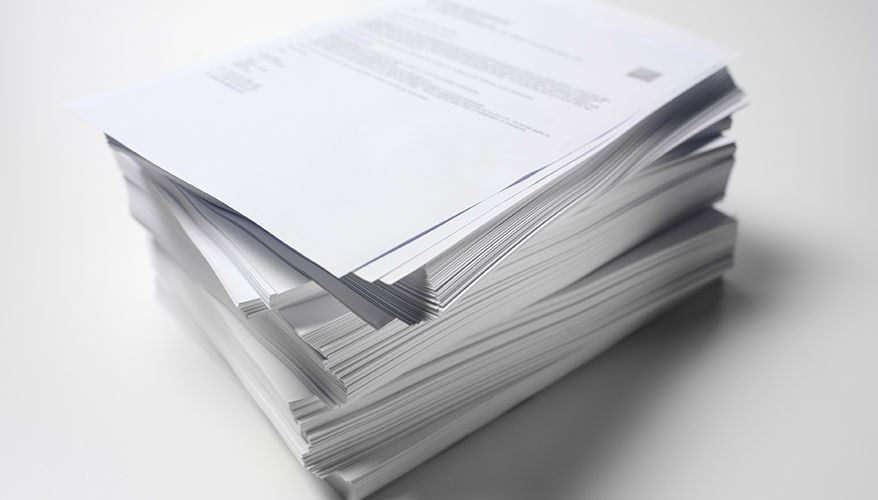 Photo: iStock
On Nov. 29, 1989, Congress enacted Public Law 101-189, the National Defense Authorization Act for fiscal year 1990. Section 251 authorized the Defense Advanced Research Projects Agency to enter to "other transactions with any person, any agency or instrumentality of the United States, any unit of state or local government, any educational institution and any other entity."
At the time, the provision garnered little attention. A few months later, when the first other transaction agreement was executed, it was reported in the national press. The agreement was widely characterized as a venture capital investment by the government. The agreement supported research and development of gallium arsenide microcircuits as a faster/radiation hardened alternative to silicon. It did provide for a potential financial return to the government, but the government did not take an equity interest in Gazelle Microcircuits, the recipient of the agreement. Thus, OTAs started out being misunderstood and inaccurately portrayed in the press.
After 30 years, much has changed, but a misunderstanding of OTAs and poor reporting continues. Criticism of the Gazelle agreement generally came from one of two sources.
Some senior government officials thought it was an example of industrial policy, picking technology winners and losers, something DARPA had been accused of promoting previously. The other source of criticism was the acquisition bureaucracy which could not imagine there was a need to do anything other than "business as usual" in the world of defense acquisition.
Donald Atwood, then deputy secretary of defense, defended the agreement before Congress and the first criticism has generally faded away over the years. Support for dual-use technologies is currently seen in a positive light in the Defense Department and throughout government. Unfortunately, the second criticism remains with segments of the acquisition bureaucracy committed to business as usual and seeing little or no need for doing business in a more commercial and business friendly manner. This has resulted in an underutilization of OTAs that continues to this day.
Despite obstacles thrown up by some acquisition professionals, DARPA persisted in use of the agreements. Congress looked favorably on DARPA's use of the authority and in 1992 provided a substantial add to DARPA's budget to be executed as cost-shared dual-use technology projects. This became known as the Technology Reinvestment Projects (TRP). Over the course of three years, while under DARPA cognizance, the TRP obligated about $760 million in government funds and leveraged about $1 billion in private sector investments. Projects made important contributions to defense capabilities.
In 1993, Congress expanded the original science and technology authority to include prototype projects of weapons and weapon systems on a trial basis. The prototype authority was regularly renewed over the years and Congress made minor changes to the statutes on almost a yearly basis. By the late 1990's, OTAs were being used by DARPA and the military services for a variety of science and technology projects and for major development projects.
DARPA's high altitude autonomous sensor platform, Global Hawk, was transitioned to the Air Force. New space launch capabilities were developed under the Evolved Expendable Launch Vehicle Program. The Advanced Short Take-Off and Vertical Landing program, predecessor, to the F-35 program, was conducted as an OTA. The Army's largest acquisition program, the Future Combat Systems, began as an OTA.
The fiscal year 2001 NDAA introduced what might have been a well-intended change that had serious negative consequences. In an apparent attempt to promote dual-use technologies, the concept of a nontraditional defense contractor was introduced. Award of a prototype OTA was conditioned upon there being at least one nontraditional performer significantly participating in a project, unless cost-sharing or innovative business arrangements/structures were incorporated into the agreement. Nontraditional was defined in an arcane manner. The legislative history made clear that this change was intended to (1) increase nontraditional participation in OTA projects or, alternatively (2) increase the efficiency of defense contractors participating in such projects. The second purpose has been almost entirely ignored and many unperceptive observers seem to believe OTAs are intended only for nontraditional companies to the exclusion of major defense contractors.
Changes in the early 2000s added authority for follow-on production but written in such a restrictive manner the authority was never exercised. Dollar-value approval thresholds were also added. In 2001, the Defense Department issued an OTA Guide which was encumbered by considerable "business as usual" thinking. It took nearly two decades for a more forward leaning guide to be issued. Many legislative changes over the years added little in substance but repeatedly extended the authority. One important change was to greatly expand the applicable scope of prototype projects to include the words "relevant to enhancing the mission effectiveness of military personnel…" making clear much more than hardware was addressed. The new guide points out that processes, including business processes, are covered by OTA prototype projects.
Meanwhile, OTs suffered a serious setback in 2005 when Senate hearings on the Army's Future Combat Systems program inaccurately focused on the program's OT agreement as the cause of programmatic problems. Unfriendly senior acquisition officials piled on with a litany of calumny and misinformation about OTs. Dollars obligated using OTs went into serious decline. It appeared for a time that the acquisition bureaucracy had succeeded in stamping out OTs.
The low point was reached about fiscal year 2014 when less than half a billion dollars was obligated via OTs. The following year, it was up to nearly $700 million. The year after that, the figure doubled and has continued to increase. This is good news except for a hitch: most of the increase is accounted for by dollars flowing through OT consortia, which are valued, as much or more, for being quick and easy ways to obligate program dollars as they are for their potential to create innovative program structures to optimize results and rapidly field needed capabilities.
A seminal change came with section 815 of the fiscal year 2016 NDAA. Prototype authority was made permanent, follow-on production was simplified, and an easy to understand definition of nontraditional defense contractor was adopted. Congress continued the positive momentum the following year. NDAA 2017 increased approval thresholds, promoted OTA education and training, allowed for the awards in the Small Business Innovation Research program, and added non-profit research institutions to nontraditional contractors as eligible for the awards.
The goal and potential of OTAs is to overcome the "costs too much, takes too long" drag of the traditional acquisition system. They were created to reflect the findings of the Packard Commission dating back to 1986 and the Defense Science Board Task Forces (Phase I and II) on acquisition reform in the 1990s. More recently the Defense Science Board in 2009 pointed out that speed is counter-cultural to the traditional acquisition system. OTAs permit experimentation, engaging innovative companies that do not normally do business with defense, rapid prototyping, and structuring projects in innovative arrangements to optimize results. All of this is for the purpose of deploying needed new capabilities into the hands of our fighting forces on the timescale required.
Congress has provided the tool chest of contracting authorities which can provide an alternative system to "costs too much, takes too long." After 30 years the time has come to fully implement OTAs. This requires leadership to effectively implement the congressional mandates for adequate education and training of the work force and to create a preference for using OTAs and procurement for experimental purposes to conduct research, development, prototyping and fielding of new capabilities.
The traditional system, the one that former Sen. Jeff Bingaman, D-N.M., said "spends millions to save thousands" has not "served us well" as the Defense Department's inspector general has asserted more than once. It too often has resulted in fielding systems that cost too much, take too long and sometimes incorporate obsolescent technology once fielded.
That the over regulated traditional system anchored in cost reimbursement contracting needs to be changed, has been convincingly documented by expert commissions and boards. The traditional system, based on regulations and arcane accounting rules, has proved to be incapable of needed reform. It cannot be fine-tuned into something fundamentally different.
In contrast, Other Transaction Agreements permit contract structures that are neither cost reimbursement nor firm fixed price. They facilitate multi-party arrangements and reaching out to the broader industrial base. After 30 years, an alternative acquisition system based on OTAs is overdue. It is time to create the new system, not merely view them as "just another tool." Let the two systems operate in parallel and make judgments once adequate comparative data has been gathered and analyzed.

Richard Dunn is the Founder of the Strategic Institute for Innovation in Government Contracting.

Topics: Contracting, Defense Contracting