HALIFAX SECURITY FORUM NEWS: U.S. Considering Expanding Arctic Presence as Tensions Rise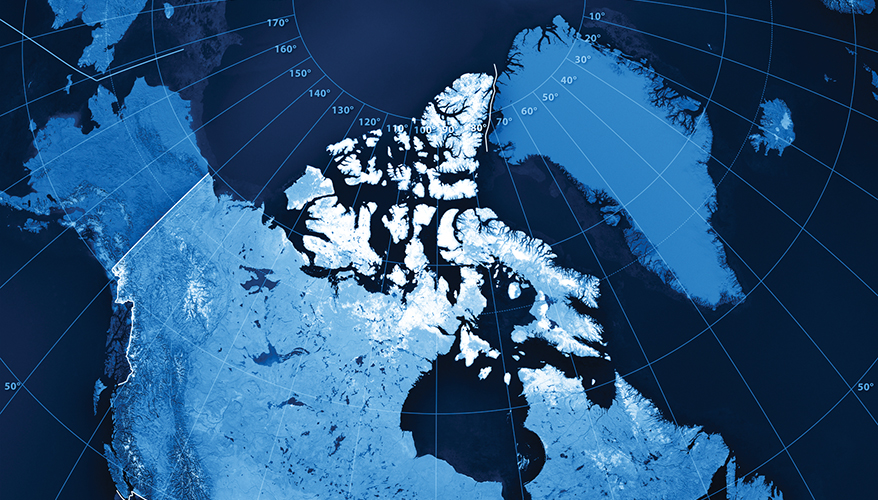 Photo: iStock
HALIFAX, Nova Scotia — The United States is considering expanding its presence in the Arctic as it faces increased competition from Russia and China, according to the head of North American Aerospace Defense Command and U.S. Northern Command.

The military is currently conducting a basing study to assess what resources it needs in the region, Air Force Gen. Terrence O'Shaughnessy said Nov. 23.

The Defense Department is considering "are we properly postured? Do we have the right infrastructure? Will we be able to increase our activity there?" he said during remarks at the Halifax International Security Forum.

Former Secretary of the Navy Richard Spencer — who was asked Nov. 24 to resign by Defense Secretary Mark Esper following controversy regarding discipline for Navy SEAL Chief Petty Officer Eddie Gallagher — noted that the Pentagon is considering whether it needs a strategic Arctic port.

The United States has important resources in the Arctic, O'Shaughnessy said. It is critical that the military ensures those are secure and accessible.

Russia has been increasing its activity in the region where it, too, has economic interests, he noted. More than 20 percent of Russia's GDP is connected to the Arctic. While it makes sense that Moscow would endeavor to protect its own assets, some recent military developments are concerning, O'Shaughnessy said.

"We see … investment in their long-range aviation [and] we see investment in cruise missiles that far exceed the range that they would necessarily need in a regional conflict," he said. "We see some potential … [that this could be] an avenue of approach towards North America."

China, while not an Arctic nation, considers itself to be a "near-Arctic" country and is pursuing a "Polar Silk Road," Spencer said.

While the United States does not want to militarize the region, it must be able to defend the nation and its interests, O'Shaughnessy said. Operating in the Arctic will pose major challenges to the military, he noted.

"You can't just take people and aircraft and ships and ground troops and all the equipment that goes with that and deploy it to the Arctic and expect to be successful if you haven't trained there, if you don't have the right kit, the right gear, because it's such a harsh environment," he said.

The military is considering what type of infrastructure it will need to deploy to the Arctic in the future, he said. It also wants to bolster training in the region.

"We learn tons just by going there, and we've done this before," he said. "We know how to do this. We just have to get the reps under our belt."

In the Arctic, what are often simple tasks in normal weather conditions become challenging, O'Shaughnessy said. Communication and navigation are extremely difficult, for example.

"We have to look to invest in our ability to do those things where satellite communication above about 65 degree [latitude] starts to drop off," he said. "You get above 70 [degrees and] it gets even worse and then eventually you get very little capability there. We need to invest in the ability to have that communication regardless of where you are in the Arctic."

The Defense Department may be able to take advantage of technology developed by the commercial sector to solve its communication problems in the region, he added.

The Pentagon is also pondering the future of the North Warning System which consists of a series of radars that stretch from Canada's Newfoundland and Labrador provinces to Alaska, O'Shaughnessy said. The system has been operating since the late 1980s when it replaced the Distant Early Warning Line that had been built in the 1950s.

"We are looking at what is the next step for that, what does the modernization of that" look like, he said.

A U.S.-Canada binational analysis of alternatives for the warning system is currently underway which will determine what is the best way forward, he said.

"My sense is that there will be not only a reinvestment in the North Warning System type approach, but also … [going] beyond just having terrestrial-based radars for awareness," O'Shaughnessy said.
Topics: Maritime Security