DUBAI AIR SHOW NEWS: UAE Looking to Expand Defense Industrial Base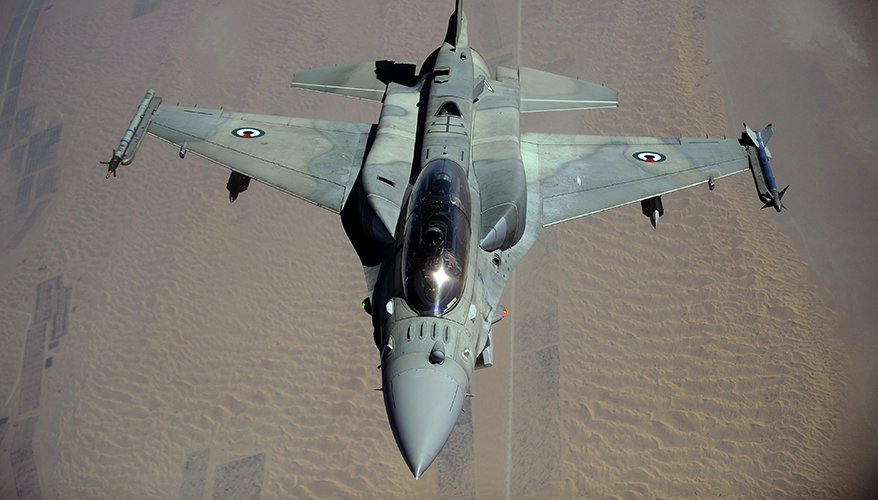 An Emirati F-16F Fighting Falcon aircraft
Photo: Air Force
DUBAI, United Arab Emirates — The United Arab Emirates Ministry of Defence is making a push to beef up the nation's defense industrial base, according to an Emirati official.

"It is very important," Maj. Gen. Abdullah Al Sayyed Al Hashemi, the MoD's assistant undersecretary for support services, said Nov. 21 at the Dubai Air Show. "It is not only important for the UAE, it is [important] for every single country that has ... industry."

The government's intention has been reflected in the country's biennial air show this week. During the event, the UAE announced its decision to purchase its first domestically-built military aircraft and introduced Edge, a new conglomerate that encompasses 25 companies divided into five capability groups. Additionally, UAE-based company Halcon received a $980 million contract award for a variety of ammunition. Halcon now falls under Edge, according to a news release.

Al Hashemi said during a press conference that investments in defense technologies will help the UAE diversify its economy. This is one of the country's main priorities outlined in its Vision for 2021 program released by the government in 2010.

However, this doesn't mean the UAE will be abandoning its defense industrial ties with "great friends" such as the United States, Britain and France, he noted. Rather, the Emiratis will work in tandem to pursue these ventures. The UAE purchases a variety of U.S.-made military equipment.

"Part of our deals is we build our capability and build those movements [with allies] together as well," he said. "It is a joint venture, so that is good for both of us."

As the UAE works to improve its industrial base, it will also need to ensure it sustains its current and future equipment adequately, he said, noting that contracts awarded during the show included a mix of spare parts and sustainment in addition to weapons sales.

"We have to keep that availability of services available to be able to maintain the same capability," Al Hashemi said.

The last day of the air show wrapped up with about $4.9 billion worth of contract awards over the course of the week, which exceeded the total from the last show, according to the UAE.

The United States is also working on ways to improve its defense industrial ties with the Middle East. Prior to the show, Under Secretary of Defense for Acquisition and Sustainment Ellen Lord said meetings would be held with industrial partners to discuss challenges. Saudi Arabia is focused on jobs and localizing production and manufacturing, she said, whereas the UAE is putting a premium on technology transfers.

The air show included exhibitors from 60 countries and 10 percent more exhibits than the previous show, according to news releases. The event also involved the space industry with a separate space pavilion hosted by the UAE Space Agency.
Topics: International, Global Defense Market