DUBAI AIR SHOW NEWS: Emirati Ministry of Defence Purchases First UAE-Built Military Aircraft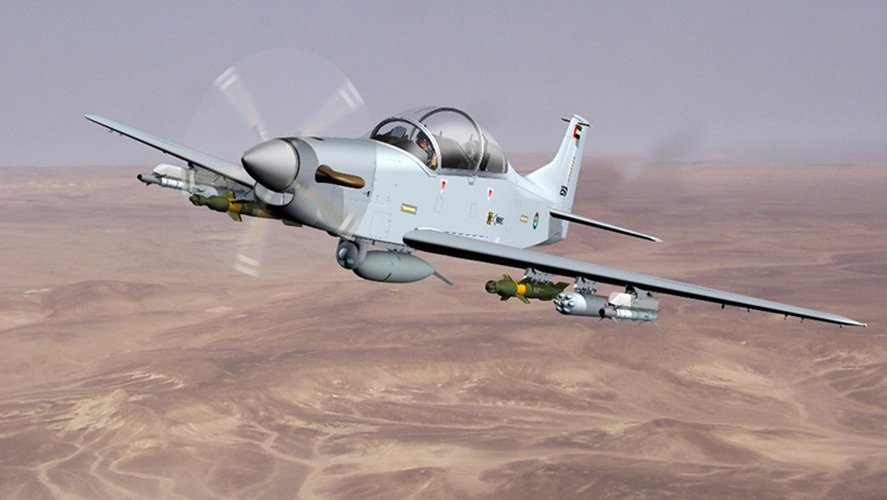 Calidus B-250 rendering
Art: Calidus
DUBAI, United Arab Emirates — For the first time ever, the United Arab Emirates Ministry of Defence has purchased a domestically-produced aircraft for its military.

The MoD signed a $618 million contract to buy 24 of Calidus' B-250 light-attack aircraft. The government announced the contract award Nov. 20 on day four of the Dubai Air Show, which has traditionally been used to announce its purchases of big-ticket items.

The B-250 was designed for asymmetric warfare environments and can be used for close-air support and counterinsurgency operations, according to Calidus. It was also built for intelligence, surveillance and reconnaissance and training. It has a maximum cruising speed of 350 knots true airspeed and a maximum endurance of 12 hours.

"This is what is required today," a ministry spokesperson said during the announcement. "It is a different capability that is really a necessity for the UAE air force."

Calidus declined to provide additional details on the order to National Defense.

So far, the total value of contracts signed by the MoD at the air show add up to $4.8 billion, according to slides presented during the announcement. The spokesperson noted that the amount exceeds the last Dubai Air Show's contract award values.

Another significant acquisition announcement at the air show was the ministry's intent to purchase two additional GlobalEye early warning systems from Swedish defense firm Saab, bringing its total orders up to five aircraft.

Other contracts include $145 million for Lockheed Martin F-16 simulators; $14 million for Harris Corp. communication and signal systems; and $35 million for Abu Dhabi Autonomous Systems Investments unmanned aerial systems and technical support, according to the presentation.
Topics: Air Power, Global Defense Market, International