DSEI JAPAN NEWS: Japan Maps Out Vision for Hypersonic Vehicles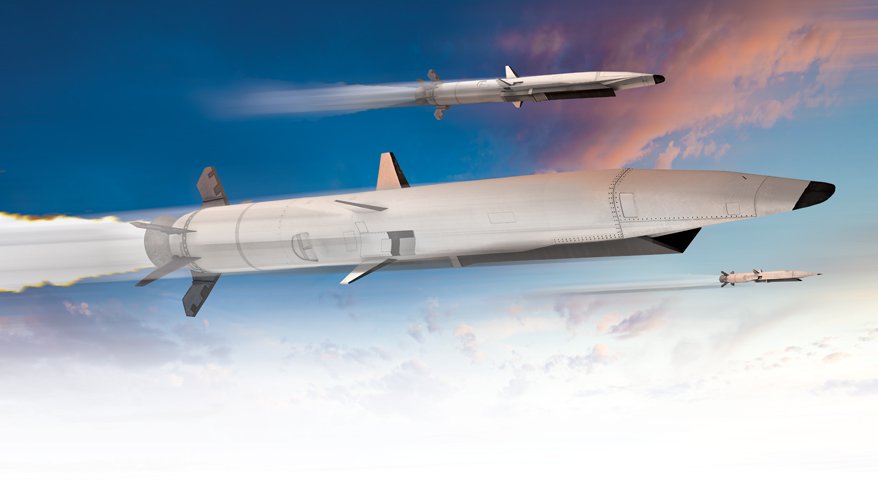 Art: Scott Rekdal, Turbosquid, Getty
MASUHARI, Japan — Japan wants to join the United States, China and Russia in the hypersonics arms race by developing a cruise missile capable of reaching Mach 5 or above by 2030, according to a document distributed by the nation's Ministry of Defense at a trade show.

The English-language report, "R&D Vision: Toward Realization of Multi-Domain Defense Force and Beyond," said "It is necessary to acquire technologies contributing to stand-off capability out of [a] foe's effective zone that enables [it] to negate highly threatened targets, securing personnel's safety thanks to its high survivability with long range hypersonic velocity, etc."

Ministry of Defense personnel were handing out the document Nov. 18 at the DSEI Japan conference being held south of Tokyo.

Japan's Ministry of Defense wants to "intensely foster" research and development of fire control, guidance, propulsion, and airframe and warhead technologies to reach its goal. Like the United States, the document said it wants to pursue two tracks: boost-glide technology — that has a missile launch a projectile that then reaches hypersonic speeds as it descends — and a scramjet that reaches Mach 5 or higher on its own, usually after being launched by an aircraft.

A timeline accompanying the report showed Japan fielding a scramjet hypersonic missile around 2030 and an "improved hypersonic cruising missile" about five years later. A boost-glide system would come along around the mid-2030s. The report cautioned that the timeline was tentative. "We will endeavor to obtain the technologies earlier," it stated.

Before these missiles are fielded, Japan will have to master several technologies in the four outlined categories, the report said.

In the fire control category, it needs anti-GPS jamming and redundant precision navigation systems in the form of GPS alternatives. Over-the-horizon communications will be carried out by satellites, it added.

In the guidance technology realm, it will need infrared imaging to discriminate low-contrast objects and a heat-resistant dome to house the sensor.

For propulsion, it will need to develop the scramjet engine and related technologies as well as an advanced solid rocket motor to create acceleration.

In the airframe and warhead technology category, it is looking for a light-weight penetrating warhead and an explosively formed penetrator. The airframe must use an aerodynamic design to resist heat and remain stable, it said.

Once these foundational technologies are developed, it "will be quickly reflected to the weapon system, doing stepwise improvement and earlier technological demonstrations," it said.
Topics: Global Defense Market, International, Emerging Technologies