JUST IN: International Presence Increasing at U.S. Space Command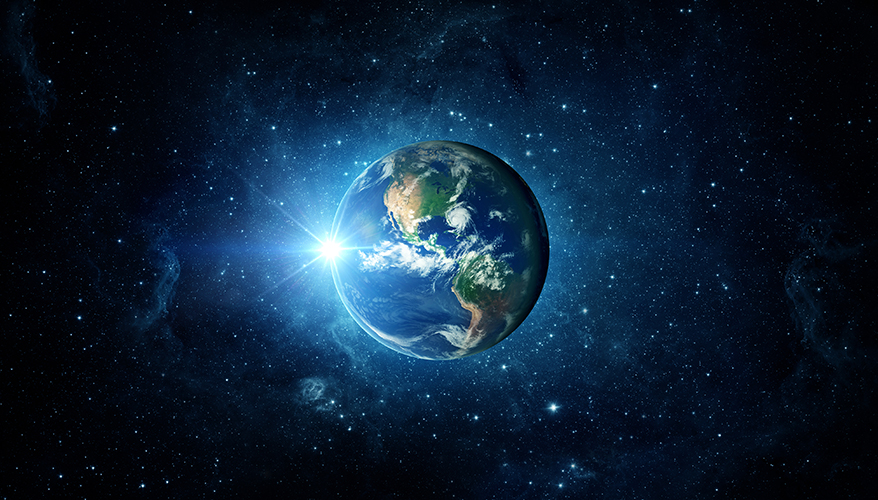 Photo: iStock
The United States Space Command is working to strengthen its partnerships with allied nations to increase collaboration for military space operations, a top officer said Nov. 15.

"We are making a deliberate effort to widen our support to international, interagency and commercial partners," said Maj. Gen. Stephen Whiting, Combined Force Space Component commander at U.S. Space Command and commander of the 14th Air Force at Air Force Space Command.
The Pentagon now considers space to be a warfighting domain on par with land, air, sea and cyberspace, as adversaries such as Russia and China continue to develop anti-satellite capabilities. President Donald Trump officially reestablished U.S. Space Command in August and designated it a combatant command focused on space activities.
The military's Joint Space Operations Center — which was stood up in 2007 at Vandenberg Air Force Base, California — served as a location for the Air Force to work with allies such as Australia, Canada and the United Kingdom to support space operations, Whiting said at a breakfast in Washington, D.C., hosted by the Mitchell Institute for Aerospace Studies. Last year, the service transitioned the Joint Space Operations Center into the Combined Space Operations Center, or CSpOC, to improve integration of space assets with allied nations. Allied partners now hold leadership positions there, Whiting said.

"The United Kingdom, for example, will increase the size of their presence at the CSpOC to support their decision to become the first international partner to formally and publicly join Operation Olympic Defender — which is a United States Space Command operation we execute right now to strengthen deterrence against potential hostile actors in space and to prevent the spread of debris on orbit," Whiting said.

Space Command also has a multinational space collaboration office to host liaison officers from allied nations at Vandenberg. France and Germany were the first two countries to embed officers, he noted.

France and Germany "are vital partners for the U.S. in space and we are working to deepen our cooperation and collaboration with them," he said. "The United Kingdom has sent a liaison officer as well to join this cell due to the sovereign benefits they derive from [it], despite the fact they are already fully integrated into the CSpOC."

Japan is also considering sending a liaison officer to Vandenberg, Whiting noted.

The service is "on the cusp of signing an agreement with Japan for a shared payload that will increase space domain awareness in the region surrounding the [U.S. military's] Indo-Pacific Command," he said. INDOPACOM's area of responsibility includes China.

Space Command is continuing to explore partnerships with Japan in hopes of increasing interoperability between forces, particularly in the area of protected tactical military satellite communications and space command-and-control, he said.

The command also recently worked with Australia, Canada, New Zealand and the United Kingdom to synchronize forces at the Schriever War Games.
"We made a lot of progress, but we still have a lot of work to do like figuring out how we would execute Operation Olympic Defender command-and-control among all the nations, taking into account the contributions that each country would make to the multinational force and the national caveats those forces would operate under," Whiting said.


Topics: Special Operations, Space, Strategic Defense Initiatives