VIEWPOINT: Speed-of-Light Weaponry Requires Faster Acquisition Timelines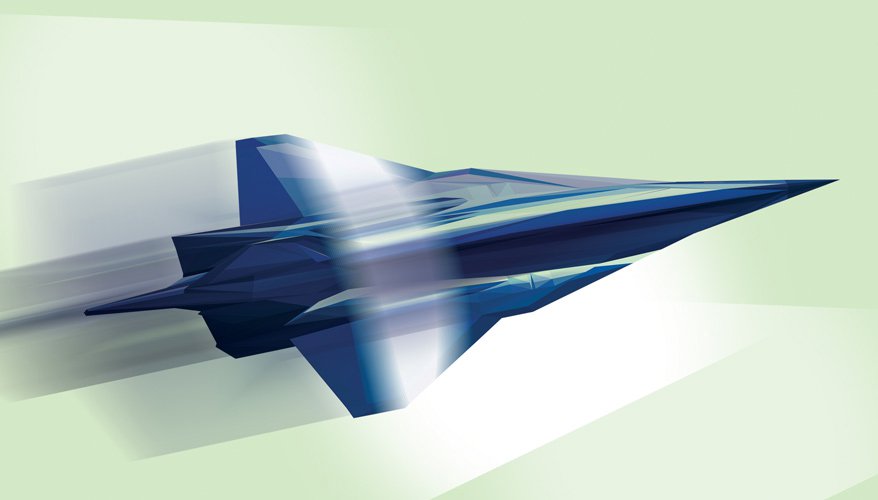 Concept art: Air Force
America's adversaries are rapidly advancing their offensive capabilities with hypersonic missiles, which can fly at more than five times the speed of sound. Addressing this threat will require new defenses, such as directed energy weapons, which reach targets at the speed of light, have much larger magazines, cost less per shot, and engage targets with precision far beyond traditional kinetic weapons.
Recognizing this threat, both the House and Senate appropriations bills for Fiscal Year 2020 reflect notable funding increases, as high as $656 million, for hypersonics and hypersonics defense, underscoring that this should be an even higher priority for the Pentagon.
But realizing the promise of directed energy for hypersonics defense will require much more than increased funding. In order to more rapidly deliver this fast-evolving technology to men and women in uniform, the Pentagon must also find ways to accelerate the current acquisition process.
The structure of the Pentagon's existing acquisition governance unintentionally incentivizes the industrial base to slow-roll cutting-edge technology advancements and force-fit the solutions they developed years ago, keeping directed energy and other advanced technology from getting from the lab to the warfighters.
There are a few key factors contributing to this issue. First, acquisition timelines for defense systems technology are too long. The typical development lifecycle for mature advanced technology is at least 18 to 24 months and the ensuing acquisition cycle can be more than twice as long. Early and continuous internal investment from industry has such delayed returns that fast-following or aligning to sub-optimized system requirements is more profitable. By the time a solution reaches the warfighters it is usually at least four years old, which in advanced technologies, may as well be a lifetime.
The good news is that the Pentagon has already taken steps to accelerate the acquisition process. For example, its Rapid Innovation Fund program offers up to $3 million in funding for new technologies that meet national security needs. Plus, Other Transaction Authority agreements allow the military to buy small quantities of new technology solutions for prototyping and testing. The Defense Department should continue these efforts while continuously searching for new approaches and incentives to expedite the acquisition processes at a larger scale.
A second challenge is that acquisition plans are often developed too far in advance, precluding innovations that emerge at the wrong moment in the development cycle relative to the acquisition timeline. When the plan is set years before execution, it is guaranteed to exclude meaningful technology developments that happen in that intervening time. With no mechanism to sell a new idea that emerges too late to be planned in, there is no incentive for the developer to introduce technology advances that could increase capability or operational suitability, and the government has no meaningful way to extract or reward cutting-edge solutions over older technologies that meet minimum requirements.
In order to overcome this and introduce innovation as soon as it's available, we need to establish a common roadmap for the future. The military cannot complete its missions if the defense industry is not up to speed on the Pentagon's emerging needs. Therefore, we need a single roadmap to ensure alignment between the warfighter's operational needs and industry-led independent research and development, which industry and all branches of the military can follow.
Lastly, national and defense service laboratories are funded for research, development, and technology maturation, but their technology transition plans don't sufficiently motivate industry developers to pick up these technical solutions for application in operationally relevant systems. While these efforts are more directly connected to long-term acquisition planning than those internal to industry players, they are neither programmed nor designed sufficiently to transition to full-scale deployment where the technology is needed.
In order to transition this technology more effectively, the Pentagon should ensure labs are focused on operational prototypes of directed energy weapons that provide residual combat capability to warfighters. This will allow the military to gather operational data from the field, inform system integration efforts with actual experience, and instill confidence that these weapons will be effective on the battlefield.
With these three factors at play, the acquisition approach pushes system developers to select and invest in a technology path early, and then stick with that path as technology evolves over the years-long cycle from internal investment to financial returns.
The current approach prevents the brightest ideas and best technical solutions from reaching our warfighters in a timely manner. However, with some adjustments to the process, the department and industry can work together to speed the development, access, and results of advanced technologies, ensuring that those millions of dollars invested in directed energy and evolving technology achieve their full potential.

Joe Shepherd is a vice president at Booz Allen Hamilton and a leader in the firm's directed energy business.




Topics: Emerging Technologies