NDIA PERSPECTIVE DEFENSE INNOVATION
The Association's Next 100 Years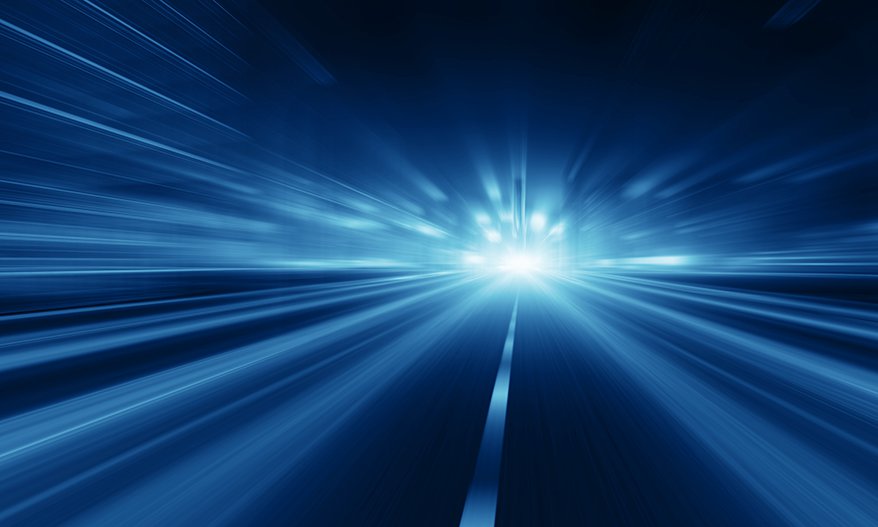 Image: iStock
As I reflect on my first 30 months as the National Defense Industrial Association's president and CEO, I'm proud of our team's accomplishments but, more importantly, excited about our future. I spent more than 39 years in uniform supporting and defending the Constitution, and when I retired, my main objective was to find a meaningful way to continue to serve. NDIA exceeded my expectations, providing me a unique opportunity to continue to contribute to our nation's security.
NDIA's mission is critical to the strength and security of America, because we focus on sustaining and growing a strong, resilient defense industrial base that can deliver decisive advantage to warfighters. Our dynamic mission provides daily challenges; we must bring together industry, academia and all branches of government, including the military's uniformed and civilian leaders, to solve our toughest national security challenges. And, while all stakeholders share the same ultimate goal, these groups face pressures to rapidly deliver the best capability at the lowest cost for taxpayers and the need to maximize shareholder value, conflicting imperatives that can drive friction.
So, mission success depends, as it always does, on a team. The association is fortunate to have an outstanding professional staff; they're hard-working, innovative and dedicated to our warfighters. And it works with an amazing group of chapter and division volunteers. All our volunteers, but especially our volunteer leaders, dedicate time and expertise to eliminating or at least mitigating friction, allowing us to provide warfighters with the training, equipment and capabilities to accomplish the missions our nation requires. Simply stated, the association and affiliates benefit from the talents and efforts of exceptional individuals and great patriots.
I'm particularly proud of our partnerships. We've built outstanding relationships with the services as well as the office of the undersecretary of defense for acquisition and sustainment and equally, the office of the undersecretary of defense for research and engineering. These relationships give NDIA and its members key insights into emerging threats and requirements, provide us with opportunities to educate about potential impacts and, when appropriate, offer recommendations and alternatives.
Our staff and members also worked hard to develop and enhance special trusted relationships with military and government partners such as Special Operations Command, Indo-Pacific Command and the Defense Logistics Agency. With these partners we convene innovative industry-leading events.
The National Training and Simulation Association hosts the Interservice/Industry Training, Simulation and Education Conference, the biggest, best training and simulation conference in the world. And I'm amazed by the collaboration at the Special Operations Forces Industry Conference, an event where warfighters directly engage with innovators to identify and rapidly deliver cutting edge capabilities to deter and defeat emerging threats.
As proud as I am of our accomplishments, however, our National Defense Strategy requires us to do more to retain dominance across the spectrum of conflict. First, NDIA will emphasize our six strategic priorities at all our events and meetings, while also regularly reevaluating and adjusting priorities to meet emerging national security and member requirements.
We will continue to actively engage and educate policymakers and stakeholders on the importance of budget stability, while advocating for international security cooperation and interoperability to expand markets for our members' best ideas and capabilities. We will persist in promoting acquisition agility and regulatory efficiency to help drive innovation in technology and processes.
NDIA will relentlessly push to streamline and simplify small business interaction with government. Small business incubates the innovative ideas and technologies the nation must leverage to remain ahead of competitors.
Finally, to ensure American advantage, NDIA will continue to highlight diversity, inclusion, STEM and technical training to deliver a workforce ready and able to provide overmatch against any potential adversary.
I'm also very excited about NDIA's new initiatives. In January, we'll publish "Vital Signs," NDIA's first comprehensive evaluation of the health, readiness and resiliency of the defense industrial base, an assessment to educate Congress and policymakers as they evaluate the fiscal year 2021 budget. Vital Signs — a data-driven overview of areas in which we're doing well and areas in which we must do better — will amplify NDIA's role as an honest broker between government and industry.
In addition to Vital Signs, we'll introduce a center for emerging technologies, creating collaborative teams to rapidly bring emerging and disruptive technology to warfighters.
We also are planning an annual Defense Workforce Summit to identify and address challenges and build upon the successes of recent workforce initiatives. And we'll emphasize our association's foundation by establishing a business institute, which will offer a diverse portfolio of defense educational training opportunities to better serve our corporate members.
NDIA's 100-year anniversary offers an opportunity for reflection but also demands us to hone our focus and rededicate ourselves to the critical partnerships and collaboration at the core of our missions.
In our November issue of National Defense, experts predict future trends. None of us has a crystal ball to accurately predict the threats and technology that will define our world in 20, 50, or 100 years, but what I can guarantee is NDIA will continue to evolve, as we have over our first century, transforming its service to the nation. I know I speak for our staff, our affiliates and our individual and corporate members when I say NDIA is proud to remain at the "Heart of the Mission."

Hawk Carlisle is president and CEO of NDIA.

Topics: Defense Department, Defense Innovation