New Virginia-Class Submarines to Hold More Missiles (UPDATED)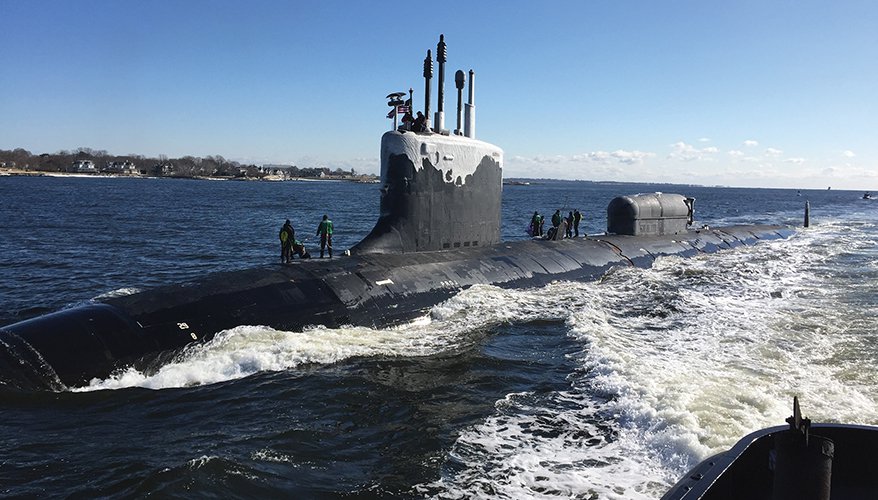 Photo: Navy
BAE Systems is providing the Navy with missile payload tubes that would help new Virginia-class submarines carry more Tomahawks or next-generation guided cruise missiles.
The service will be retiring its fleet of four Ohio-class guided missile submarines in the coming decade and "with that, they lose [a] significant amount of Tomahawk strike capability," said Jason Warnke, director of launching systems and submarine programs at BAE.
However, increasing the capabilities of the Virginia-class fast attack submarines in the Navy's Block V buy will help make up for the loss, he said. BAE's mission payload tubes are part of the Virginia payload module, which has an 84-foot mid-body section and includes four vertical launch tubes each.
"It allows the Virginia-class to increase from 12 Tomahawks per submarine to 40," Warnke said. "It increases the strike capabilities significantly."
With the purchase of Block V boats, the Navy hopes to integrate significant changes and upgrades, according to a June Congressional Research Service report titled, "Navy Virginia (SSN-774) Class Attack Submarine Procurement: Background and Issues for Congress." Nine out of 10 subs in the block buy will contain the Virginia payload modules.
BAE is currently slated to provide 37 missile payload tubes. The company was awarded its most recent follow-on contract in June.
The Navy awarded the contracts using a continuous production strategy, which involves issuing multi-year option contracts to suppliers "to get the best value for the hardware that they're getting," Warnke said.
BAE's tubes can also be adapted for future missiles developed by the Navy, he noted. The service has been exploring options to eventually replace the Tomahawk missile; one alternative is the next-generation land attack weapon.
"The tubes we're providing can be … adapted to support any payload the Navy wants to put in them," Warnke said.
BAE will deliver the tubes over the course of about three and a half years, he noted. The first is scheduled to be delivered late next year.
General Dynamics Electric Boat and Huntington Ingalls Industries' Newport News Shipbuilding are the primary contractors for the program.
Update: This story has been updated to clarify that Jason Warnke was referring to the future retirement of four Ohio-class guided missile submarines when discussing the loss of Tomahawk strike capability.
Topics: Maritime Security, Precision Strike