EDITOR'S NOTES RESEARCH AND DEVELOPMENT
'Second Bold Era' of S&T Requires More Funding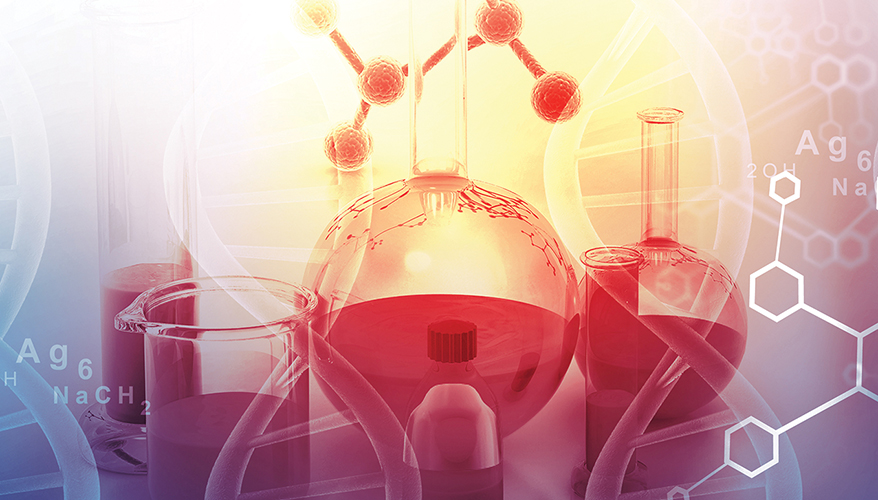 Photo: iStock
A White House memorandum on fiscal year 2021 administration research-and-development budget priorities strikes many good notes as it seeks to guide federal departments and agencies on their budget proposals, which are due in February.
Russell T. Vought, acting director of the office of management and budget, and Kelvin K. Droegemeier, director of the White House's office of science and technology policy signed it Aug. 30 — plenty of time to let it sink in as budgets are built over the next few months.
Yes, it contains a few nakedly hypocritical statements especially when it comes to a claim of an R&D environment that is "diverse, safe, inclusive and accommodating as well as free from administrative burdens." One wonders how the few remaining climate scientists in the federal government feel about that.
Putting that aside, the document's goal no less, is to "ensure America remains the global S&T leader for generations to come." It calls the post-World War II era the "First Bold Era in S&T" and everything to come "the Second Bold Era in S&T."
There is a lot in the memorandum for national security, which is the first of its five R&D budget priorities. Within that category are: advanced military capabilities; critical infrastructure resilience; semiconductors; and critical minerals. The latter was the topic of the August issue's "Editor's Notes."
The four other priorities also have implications for defense. Some of them are: artificial intelligence, quantum information science and computing; advanced communication networks; advanced manufacturing; energy; and space technologies.
It's hard to argue with much of the document's priorities. It also calls for strong intra-agency cooperation; creating a highly skilled workforce through science, technology, engineering and math education; making bets on high risk, high reward technologies; and working across sectors.
If everything in the document were executed with sufficient funding, there may very well be an American Second Bold Era in S&T.
Of course, that is not how Washington works. The departments and agencies will soon be receiving their topline budget numbers for 2021. Nothing in the document suggests spending more on R&D, it only lays out the priorities. The administration's budget proposal will be sent to Congress and lawmakers will have their say. There are no declarations in the document for Manhattan Project-like spending on any of these technologies.
Meanwhile in Beijing, there is undoubtedly a document that lists just about every one of these technology priorities. The difference there is that it isn't a memorandum. It's an edict.
The memorandum should be read along with the new book Jump-Starting America: How Breakthrough Science Can Revive Economic Growth and the American Dream, written by a pair of MIT economics professors, Jonathan Gruber and Simon Johnson. In their minds, that First Bold Era in S&T ended around 1970.
The private sector is key to U.S. prosperity, but it works best when government supplies funds for basic and applied sciences — the kind of categories companies rarely invest in because the payoffs are long term, they wrote.
From 1940 to 1964, federal funding for R&D increased twentyfold, peaking at 2 percent of annual GDP. That was one of every $50 devoted to federally funded science. That's about $400 billion in today's dollars.
For many different reasons, that has fallen to 0.7 percent of GDP — about $240 billion. That's the seed corn that creates the next generation of good paying jobs. The private sector has not offset these losses because it isn't interested in investing in basic research and development.
The authors lament Amazon's recent decision to set up a second headquarters in Arlington, Virginia, one of the nation's "haves" in the economy, as it was already well saturated with high-tech jobs supporting the federal government.
There were some 238 other cities and regions vying for the headquarters, many of which are desperate for good, high-paying jobs in the tech sector, they point out.
"On its current course, America seems unlikely to continue its dominance of invention," they wrote. But this can be reversed. The nation's research universities and laboratories are still in place and spread throughout the United States and ready for an infusion of funding to help them create the products of tomorrow.
"All we need … is a more strategic view regarding how government can expand on its role as a catalyst for private enterprise," the authors wrote. The private sector — as Amazon did — will continue to look to successful cities on the East or West Coast.
Corporations will be partners with state and local governments in what the authors call a "race to the bottom" by demanding packages of tax incentives that will ultimately leave municipalities and states bereft of funds to pay for good schools and infrastructure. Globally speaking, it's a zero-sum game for America as these cities compete with each other for technology jobs.
In short, the United States needs a massive infusion of basic R&D funding along with a high-level strategy on where to invest.
America is competing with China and other nations to develop the technologies of tomorrow. But we need to do a little less fretting over what they are doing and take care of our own business first. Those are a couple steps on a path to a Second Bold Era in S&T.
Topics: Research and Development, Science and Engineering Technology