WEB EXCLUSIVE: Army to Make Big Investments in Advanced Manufacturing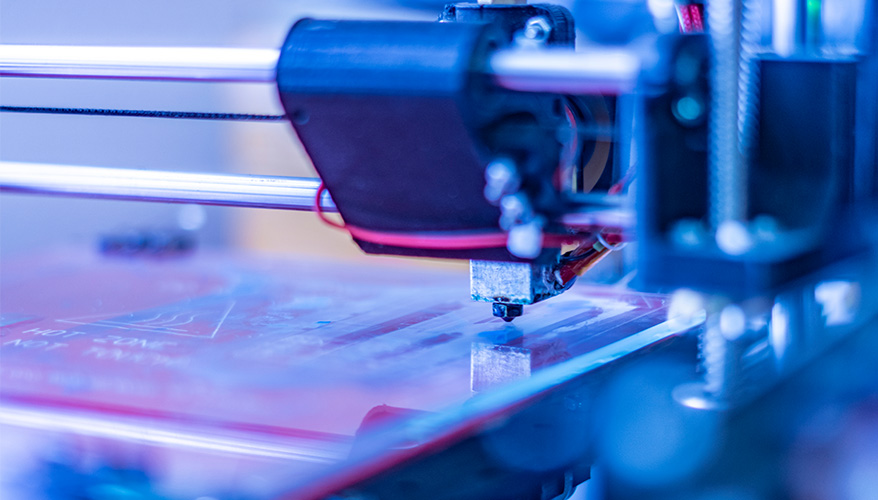 Photo: iStock
The Army wants to incorporate advanced manufacturing techniques in everything from advanced engines made by defense contractors, down to the lowest echelons of deployed troops who could 3D print items in the field, senior service leaders said recently.

"The Army is watching what is going on in the commercial industrial sector and we want in," said Alexis Ross, deputy assistant secretary of the Army for strategy and acquisition reform, in a news briefing at the Association of the United States Army's annual conference in Washington, D.C.

Further, near-peer competitors such as China are making great gains in the field. "We are seeing not only the industry do it, but we're also seeing our near-peer adversaries. And this is what is particularly motivating and why we're talking such a big effort in this right now," she said.

Secretary of the Army Ryan McCarthy approved a policy memorandum on advanced manufacturing in early October, which will help move the entire Army enterprise forward, Ross said.

"That begins with the requirements community and of course includes the acquisition community and the sustainment community," she said. Army Futures Command, the office of the assistant secretary of the Army for acquisition, logistics and technology, Army Materiel Command, and all program executive officers will be involved in advanced manufacturing, she noted.

Advanced manufacturing employs advanced materials or advanced methods to create unique applications or techniques, she explained. While 3D printing, or additive manufacturing, is perhaps the best known technique, it encompasses much more, Ross noted. It includes digital blueprints and advanced robotics.

The new policy "is very powerful for us because that now brings the whole Army together, marching in one direction in order to develop this capability and for our Army to improve readiness," said Maj. Gen. Daniel G. Mitchell, commanding general of Tank-Automotive and Armaments Command.

The Army has given TACOM $25 million to stand up an advanced manufacturing center of excellence at the Rock Island Arsenal in Illinois. It has reached initial operating capability and can do some 3D printing. Full operating capability is expected in 2021 when its digital thread — a computing program to control and secure drawings and pass them around in a secure manner — is installed, Mitchell said.

"We need to buy equipment and get confident in the equipment," he added.

Along with researchers and manufacturers, the Army wants to send 3D printers out with deployed forces so they can create their own parts and tools, if needed. There are 10 printers already in use with 10 divisions, he noted. The Army is just starting to explore putting 3D printers in tactical units.

Ross could not put a number on how much the service plans to invest in advanced manufacturing, other than the $25 million for the center of excellence. The policy asks that her office develop a holistic threat-based strategy and resourcing plan to ensure "that we're tying together in a unified fashion the entire Army enterprise and determining exactly where and how to spend our money," she said.

It will ask industry to do "similar things" where they are encouraged to invest in advanced manufacturing. That will include incentives, she said.

Ultimately, the Army will receive lighter and more reliable parts, Ross said. It can take a component with a multitude of parts and make them one part with fewer fusion points, thereby increasing reliability. The fewer joints in a part, the less chance that the joints will fail, she noted. In addition, advanced manufacturing is ideal for rapid prototyping, a new trend in acquisitions.

Advanced manufacturing such as 3D printing can also alleviate the problem of obsolete parts, Mitchell added. He often asks for bids on parts and gets no takers because manufacturers see no profit in small production runs.

The larger strategic goal is that the entire manufacturing industrial base in the United States remains competitive with China and others, said Ross.
Topics: Army News