AUSA NEWS: Sikorsky Debuts Future Attack Helicopter Design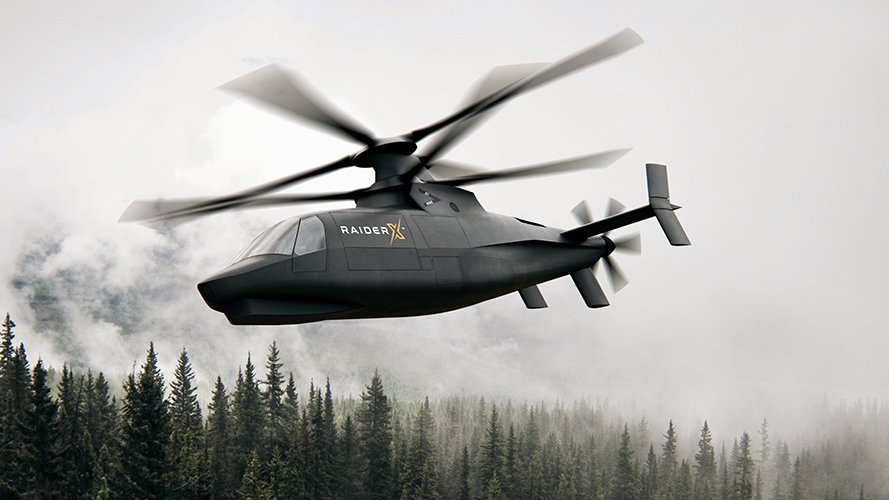 Raider X
Image: Sikorsky
Sikorsky is offering a new platform based off its S-97 Raider helicopter for the Army's future attack reconnaissance aircraft program, the company announced Oct. 14.

The system — known as the Raider X — leverages the company's X2 technology and will provide warfighters with a cost-effective system that has increased performance capabilities, said Tim Malia, director of future vertical lift-light at Sikorsky.

The future attack reconnaissance aircraft program is part of the Army's future vertical lift effort, which is envisioned as a family of new helicopters that will replace the service's aging platforms. It will include aircraft of various sizes. FARA is meant to fill what the service calls its capability set one, which will be the smallest of the new platforms.

The Army has been working to accelerate the program. In the spring, it awarded five other transaction authority prototype agreements to industry for design work. Companies working on the effort include Sikorsky, Boeing, an AVX Aircraft Co.-L3Harris Technologies team, a Karem Aircraft-Raytheon-Northrop Grumman partnership and a Bell-Collins Aerospace Systems team. Submissions from industry are due early next year. The service plans to downselect to two vendors by March 2020. Those chosen will build prototypes for an eventual flyoff.

As the Army faces threats from near-peer and peer adversaries, it needs a system that can be "asymmetrically advantaged in the next battle, the next war," Malia said during a briefing at the Association of the United States Army's annual conference in Washington, D.C.

The Raider X gives the Army that capability with its coaxial rotor technology, he said.

"What does that X2 [technology] actually offer the warfighter? Much more speed," he explained. It also improves the maneuverability of the system.

"Helicopters seem highly maneuverable, but when you look at this X2 with the coaxial rotor system ... the maneuverability of this aircraft is unequaled by anything else in rotorcraft inventory in any service," Malia said.

The helicopter also has improved survivability capabilities. For example, the platform does not have a tail rotor system or even a tail rotor drive shaft, he noted. That means "you can take damage to the tail of your aircraft," he said. "You can take damage to the propulsor. ... Those are not flight critical components. You could lose your propulsor, you can lose your drive shaft [and] you will still fly safely. And in many cases you can [still] ... complete the mission successfully."

Additionally, Raider X features a quiet acoustic signature which increases its stealthiness, he said.

"If you can't hear it coming, you don't have time to react," Malia added.

Sikorsky also kept an eye on costs, he said, noting that anything the company proposes has to be able to hit the affordability targets for the Army. "If you can't afford to buy it, you can't afford to deploy it."

The S-97 Raider was initially developed to support the Army's armed aerial scout program, which was canceled. Sikorsky is currently flying the system at its West Palm Beach, Florida, facility.

"We're flying an 80 percent scale aircraft in West Palm Beach right now — we are getting real data," he said. "That data is being fed into the design team. We're talking about optimizing your aircraft for FARA [competitive prototyping]."

The FARA program has a flight speed requirement of 180 knots for the aircraft, but Malia said the Raider X would far exceed that. Aircraft within Sikorsky's X2 family of platforms have flown at speeds in excess of 250 knots and operated at altitudes greater than 9,000 feet, according to the company.
Topics: Air Power