AUSA NEWS: Officials Face Challenge of Adding Autoloader to Long-Range Cannon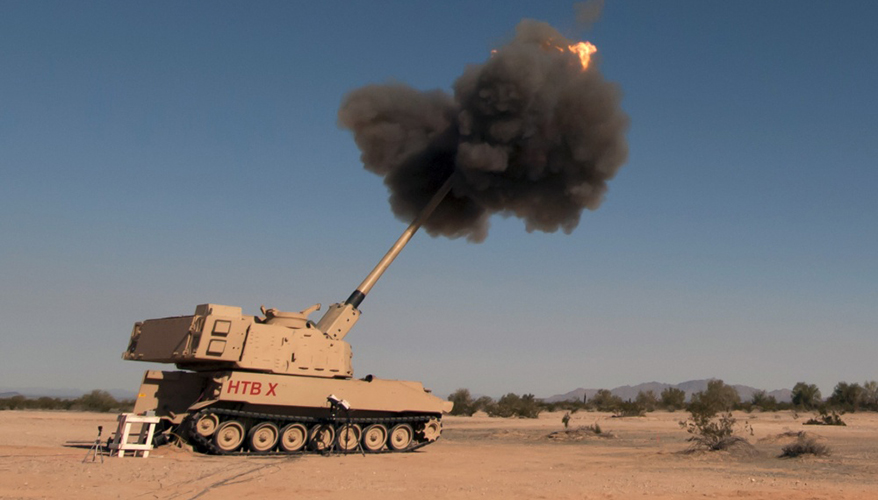 Extended Range Cannon Artillery technology undergoes testing.
Photo: Army
Adding an autoloader to the Army's extended-range cannon will be no easy task, according to service officials.
Long-range precision fires is the Army's top modernization priority as it looks to increase its lethality on the battlefield and avoid being outgunned by peer adversaries.

The extended-range cannon artillery, or ERCA, is designed to lengthen the reach of the Paladin self-propelled howitzers to 70 kilometers, which is double the current capability. BAE Systems was awarded a $45 million contract in July to integrate the new cannon onto the howitzer, replacing the 39-caliber turret with a 58-caliber, 30-foot long gun barrel.

As part of the program, the service is also upgrading the Paladin with an M109A7 chassis. However, adding the autoloader to the system will be a "much larger effort than it sounds," Col. Timothy Fuller, program manager for armored fighting vehicles, said Oct. 14 during a panel at the Association of the United States Army's annual meeting in Washington, D.C.

"Of course when you introduce an autoloader into a preexisting chassis that we have with the [Paladin Integrated Management platform], there are all sorts of technological risks involved with that," he said. "It also adds an entire new cab to the vehicle."

The program is being carried out in incremental steps and the service hopes to field the system with a battalion in 2023, Col. John Rafferty, the director of the long-range precision fires cross-functional team, told reporters in July. A second battalion will be fielded in 2024 with an autoloader, he noted.

To foster a more "seamless transition" to the autoloader, the service is using initial prototypes "to drive down some of the risks," Rich Granitzki, long-range precision fires science and technology advisor for Combat Capabilities Development Command, said during the panel.

The service held limited capacity tests for the autoloader in June to "flesh out" software and hardware components in preparation for a full capacity demonstrator, he noted. According to an Army news release, the service tested a five-round limited capacity system with five projectiles and five propellant charges.

The Army plans to rely on soldier feedback for the development of the cannon, Rafferty said at the AUSA conference. In August, the service held a tabletop exercise to simulate how soldiers might fight with ERCA.

"We're taking soldier feedback from commanders in the field," he noted. This will help the Army decide on how many systems to purchase and where to field them, he said.

The service is currently examining a government design and a vendor design. Some potential designs include one that looks like a "Coke can dispenser" that has a belt feeding into a magazine and one that resembles a "robotic arm grabbing a projectile," he said.
Topics: Army News