AUSA NEWS: Army Hopes to Release New Modernization Strategy in Coming Days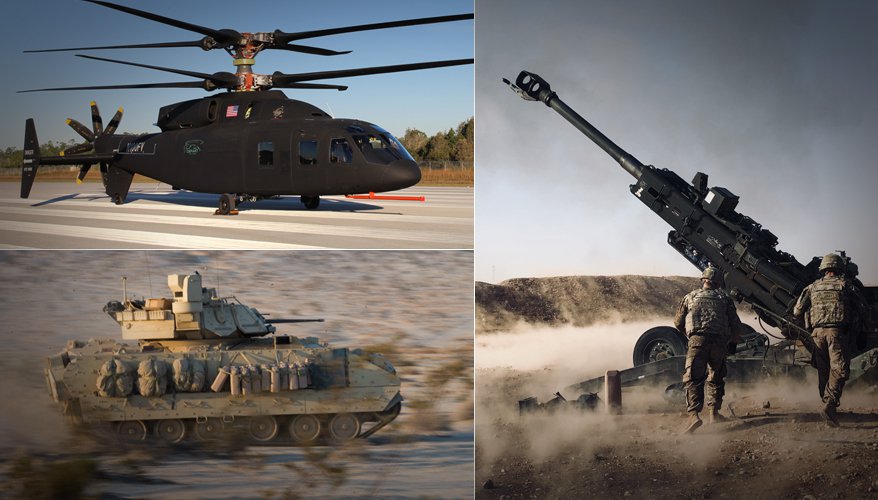 Photos: Sikorsky-Boeing, Army
The Army will soon release a new strategy detailing a plan for reaching its modernization goals, according to Army Futures Command officials.

"This gives us a roadmap of decisions over time that gets you to [2028] and [2035]," Lt. Gen. Eric Wesley, deputy commanding general of Army Futures Command told reporters Oct. 14 at the Association of the United States Army's annual meeting in Washington, D.C. "If you just had a concept, you would sort of hope you're going to get there. Absent a strategy, it's a hope, but with a strategy you've got a vision of where you want to go or a destination and then a description of that pathway."

The service has been focusing its attention on revamping its equipment by developing cross-functional teams geared toward its top six modernization priorities. These include long-range precision fires; next-generation combat vehicles; future vertical lift; the network; air-and-missile defense; and soldier lethality.

Unlike a planning document that the service released last year, the upcoming strategy will not be as heavily focused on materiel modernization, Wesley noted. Instead, it will concentrate more on ways the Army can modernize its doctrine, organizational structure, training, leader development policies and personnel.

"All of these things have to be holistically, [and in a] synchronized manner, evolved over time," he said. "This modernization strategy describes that really complex roadmap over the next 10 and 15 years."

The service is now examining how it should adapt its organizational structure for multi-domain battle, in which the Army could use its capabilities to affect the land, air, sea, space and cyber warfighting domains, he noted.
AFC Commanding General Gen. John "Mike" Murray said in March that the service is asking questions such as "do we now focus brigades on specific threats or do we continue to treat brigades as interchangeable?" The Army is performing live experiments to test the effectiveness of different organizational structures.

Murray at the AUSA conference said he hopes to release the new strategy in the coming days.

However, the service may need to make tough decisions on how it will fund its modernization priorities in the coming years, he noted. The Army has 31 signature systems that fall under these priorities. The Army has been implementing a "night court" process to see how it can align its program objective memorandums to accommodate these efforts.

"Regardless of the Army's budget, we may have to get creative, but we're going to find ways to fund those signature systems," he said.
Topics: Army News