U.S. to Streamline Small Arms, Ammo Export Regulations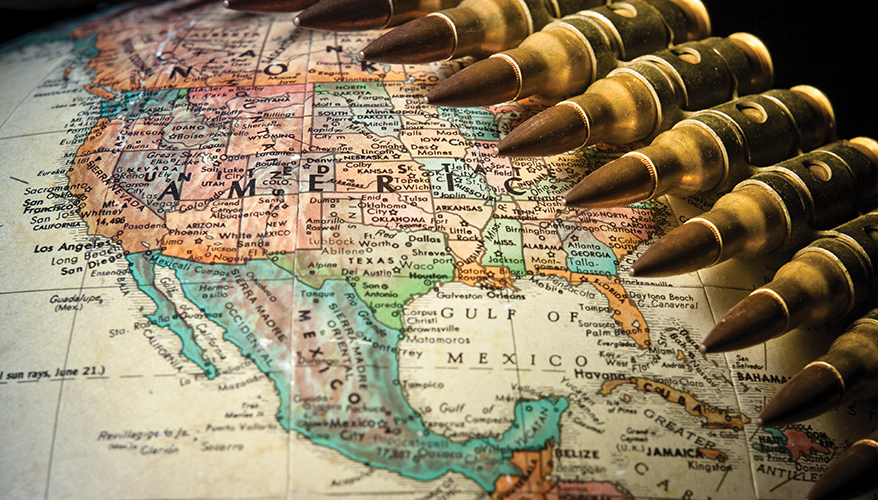 Photo: iStock
U.S. regulations are being rewritten to remove certain guns and ammunition from defense export controls. A plan has been proposed within the State Department to migrate articles on the first three categories of the International Traffic in Arms Regulations U.S. Munitions List to the less restrictive Department of Commerce's Export Administration Regulations in Spring 2019. The change is expected to become effective by Summer.
Whether the State Department will go so far as to rename the United States Munitions List, the "United States List" remains to be seen. The removal of certain guns and ammunition from the munitions list will be a big change for small arms manufacturers who will soon be able to sell to a number of countries with a lower licensing requirement.
The proposed amendment to the International Traffic in Arms Regulations, or ITAR, first appeared in notes on the Defense Trade Advisory Group meeting on Sept. 8, 2017. For those who don't live and breathe the trade regulations, this is the State Department's working group that provides the bureau of political-military affairs with a formal channel to consult the private sector on all things concerning munitions exports.
On May 14, 2018, the Department of Commerce's bureau of industry and security, in conjunction with the State Department's directorate of defense trade controls, published proposed rules regarding the amendment.
Under the proposed rules, certain articles under USML Categories I (firearms, close assault weapons and combat shotguns), II (guns and armament), and III (ammunition/ordnance) will be moved from the USML to the Export Administration Regulations' commerce control list. Those articles are mainly commercial and not military items. The proposed rule acknowledges that there is a significant worldwide market for firearms in connection with civil and recreational activities such as hunting, marksmanship, competitive shooting and other non-military activities; and that the proposed changes burden U.S. industry without any proportionate benefits to national security or foreign policy objectives.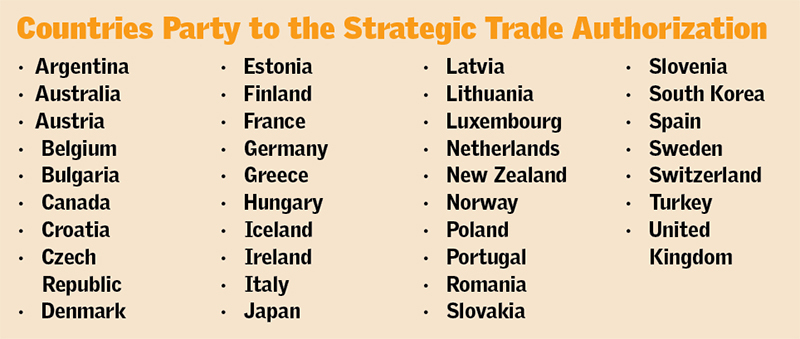 American gun and ammunition manufacturers will have an increased capacity to reach a larger customer base without as many restrictions on the export of their products. U.S. firearm manufacturers and exporters will likely see a reduction in export compliance administrative burden. Arms sales from the United States will likely grow, and the nation will likely continue to hold and expand its share of the international small arms market.
As just one example of the reduced regulatory burden, firearm, ammunition and ordnance manufacturers would likely not have to register as ITAR manufacturers or exporters. That registration requires yearly renewal and the base cost of registration is more than $2,000. Thereafter, those exporters would not need to apply for ITAR export licenses, which are generally more difficult to obtain than EAR licenses, in order to sell their products to foreign countries.
The change in control does not equate to a free-for-all. The proposed rule creates 17 new export control classification numbers under the commerce control list to control the items moved from the munitions list, and the rule further revises several other numbers. In addition, certain Category II items will migrate to the "600 series" of the commerce control list. Those 600-series items generally require licenses for exports or reexports, except when the item is exported or reexported to Canada or, when operating under license exception, any of the countries party to the Strategic Trade Authorization.
Where a license is required, exporters will still need to apply for a license through the Simplified Network Application Process Redesign (SNAP-R) maintained by Commerce's bureau of industry and security. Customs will also continue to require exporters to file an electronic export information submission. Moreover, exporters will need to continue to control certain information related to the design, development, manufacture, operation and repair of articles still controlled under the State Department's trade regulation.
State Department and Department of Commerce parallel rules to implement the removal of firearms from the munitions list are in the proposed stage. The final regulations may be published around April. Those regulations will likely have a delayed effect with an effective date set in the months following the publication of the final regulations.
As ever, a company's approach to compliance will depend on its risk tolerance. In preparation for the finalized regulations, affected companies may choose to analyze their compliance controls and create logistics plans for exporting Category I, II, or III items under the new regulations.
It may be useful to examine current company procedures and operations to anticipate how to adjust business operations to adapt to the changes. Planning ahead may help companies realize compliance efficiencies and reduce administrative costs. It is important to note, however, that the U.S. firearms industry will remain regulated under the National Firearms Act, Gun Control Act, and other federal and state firearms laws.

Reid Whitten (rwhitten@sheppardmullin.com) is the managing partner of Sheppard Mullin's London office and specializes in supporting U.S. and EU companies manage and mitigate defense export risks. Lisa Mays (lmays@sheppardmullin.com) is an associate in the firm's Washington, D.C. office and works with clients to plan and prepare ITAR compliance strategies.
Topics: Land Forces, Viewpoint, International, Global Defense Market