UPDATE: Trump Signs Quantum Computing Bill Into Law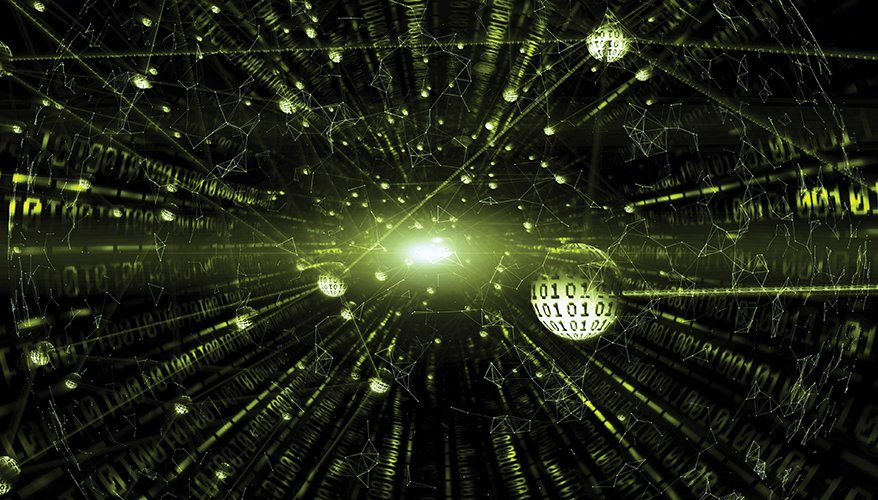 Photo: iStock
Editor's note: For its January 2019 issue, National Defense reported on the National Quantum Initiative Act, which, as of press time, had stalled in the Senate. This story provides an update on recent developments surrounding that legislation.
President Donald Trump has signed a bill into law aimed at boosting U.S. quantum computing capabilities.
The National Quantum Initiative Act would provide up to $1.275 billion, subject to annual appropriations, to the Department of Energy, National Institute of Standards and Technology and the National Science Foundation over the next five years for research and development of quantum science and information technology. It also directs the executive branch to develop a 10-year plan to accelerate work in this field, and enhance cooperation between government, industry and academia.
Traditional computers use electrical signals to process bits in the form of 1s and 0s. Quantum computers, on the other hand, use physical photons known as "qubits" to process information, which could make them thousands of times faster than today's supercomputers, according to experts.
Such a capability would have major implications for the military, intelligence agencies and other organizations, especially when it comes to encrypting and decrypting critical information, said Arthur Herman, a senior fellow and quantum computing expert with the Hudson Institute. That's why it's critical for the United States to make major investments in the technology, he noted in an interview.
"Developing the atomic bomb and then the hydrogen bomb demanded huge devotion of resources and scientific expertise and engineering skill," he said. "The same is true with regard to quantum computers" that could be weaponized.
The United States' biggest competitor in this field is China, he noted, which is currently outspending its great power rival about 30 to 1. The National Quantum Initiative Act could help narrow the gap, Herman said.
A version of the legislation passed the House in September.
"With competition from abroad, America must increase and accelerate efforts to secure leadership in the quantum sector for our national security and economic prosperity," then-Rep. Lamar Smith, R-Texas, said last year when he introduced the act.
The legislation subsequently languished in the Senate for months, creating uncertainty about whether it would be approved by Congress. However, shortly before they left Washington, D.C., for their Christmas recess, lawmakers passed the final version of the bill, H.R. 6227, and Trump signed it into law Dec. 21.
Losing the quantum computing race to Beijing would be "catastrophic" when it comes to cybersecurity, Herman said. "If the Chinese get there first and we're not prepared to protect our most advanced weapons systems from that kind of intrusion and from that kind of penetration, then by the time we find out that we've lost the quantum computer race, it will be too late."
Topics: Defense Department, Infotech, Cyber, Cybersecurity