Big Defense Budget Cuts Not a Given, History Shows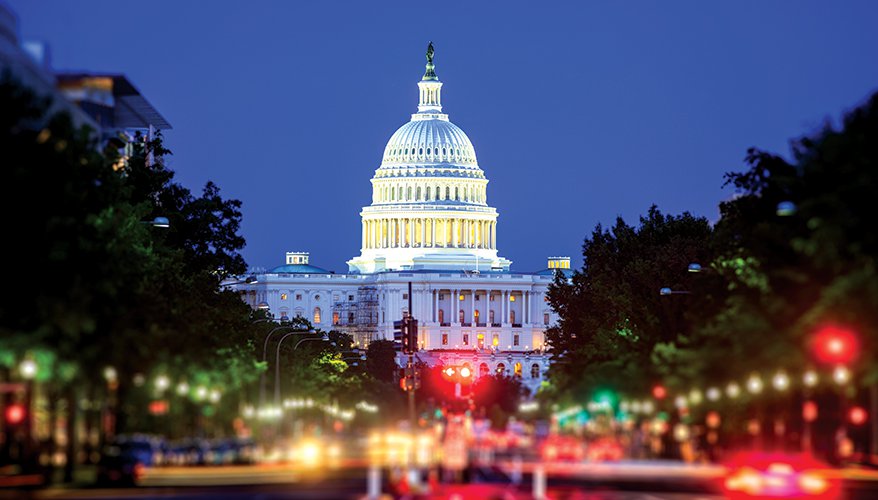 Photo: iStock
After a strong showing in the 2018 midterm elections, Democrats will take control of the House of Representatives in January. Republicans, meanwhile, will retain the majority in the Senate and occupy the White House. Although House Democrats will likely push for lower defense spending than their GOP colleagues, the new Congress is unlikely to pass large cuts to military funding, analysts said.
"What does divided government mean for the defense topline? Probably not as much as one would think," retired Marine Corps Maj. Gen. Arnold Punaro, CEO of the Punaro Group, said in a recent white paper which looked at historical trends in military spending stretching back to the 1950s when different parties controlled the two chambers of Congress and the White House.
"Previous periods of divided government show that both the president and Congress have ultimately worked together when it came to how much money to spend on defense even though they would communicate and advertise their policy differences up to the last moment," said Punaro, who serves as vice chair of the board for the National Defense Industrial Association.
For example, during the six years of the Reagan administration when Republicans controlled the White House and Senate, and Democrats led the House, the defense base budget increased $25 billion annually on average, he noted.
Rep. Adam Smith, D-Wash., who is expected to become chairman of the House Armed Services Committee, has said that current levels of defense spending — $716 billion in fiscal year 2019 — are too high.
"With history as a guide, the Democratic majority in the House will likely set a lower defense topline than requested" by the White House, Punaro said. There will also be predictable differences over policy issues such as nuclear weapons programs and arms control, he noted, and major weapons programs might receive extra scrutiny.
However, when Democrats control the House under a Republican administration, the final passed budget has usually been closer to the Senate's proposed funding levels for defense, Punaro said.
Senate Armed Services Committee Chairman Sen. Jim Inhofe, R-Okla., has said the defense budget should be at least $733 billion in fiscal year 2020, the amount that Pentagon officials had been planning for.
A few months ago, President Donald Trump directed the department to prepare a $700 billion budget blueprint for 2020, raising alarm bells in the national security community. However, as of press time media reports said Trump might request as much as $750 billion. The White House press office did not respond to a request for comment.
"Given the historical patterns of House reductions to the topline, administrations should start with the highest number possible," Punaro said. The president's 2020 budget is expected to be delivered to Congress in February.
While Democrats might propose lower numbers, party leaders are unlikely to push massive cuts to military programs to avoid being branded as soft on defense, said Elaine Kamarck, a senior fellow for governance studies at the Brookings Institution.
"Majority-makers tend to be people from marginal districts" that tip the balance in who controls Congress, she said during a panel discussion. "Those are the people that the new leadership … need to protect.
"That means that the correct strategy for the new Congress is to be critical, do oversight, but not make any far-left broadsides against the military establishment," she added. "It might make the solid blue districts happy, but it's going to put into jeopardy those 30 to 40 seats where … the results were so close."
Democrats will try to score political points by opposing Trump's border security initiatives including troop deployments, Kamarck said. "But I do not think you're going to see the Democratic leadership taking them down a road where they are massively critical of a lot of things that the Pentagon is doing or wants to do."
Secretary of Defense Jim Mattis expressed optimism that lawmakers will provide robust funding.
"The Congress … will take [defense officials'] input onboard," he said in December at the Reagan National Defense Forum. "I'm optimistic that at the end of day we'll have what we need to keep our country safe."
Topics: Budget, Defense Department