Air Force Space Command Eyeing Opportunities for Rapid Acquisition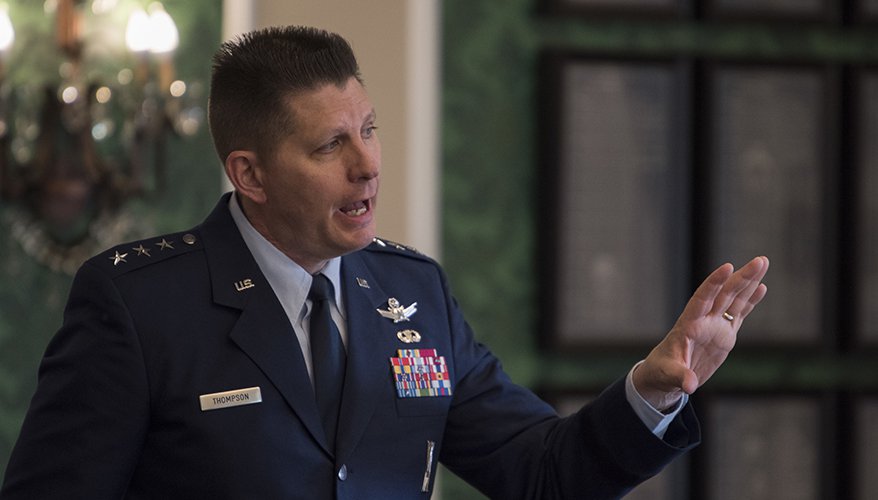 Lt. Gen. David Thompson, vice commander of Air Force Space Command
Photo: Air Force
Air Force Space Command plans to continue its use of streamlined acquisition authorities to speed up the delivery of new capabilities, a top official said Jan. 25.

In recent years, Congress has granted new authorities to the Defense Department — such as those from Section 804 of the fiscal year 2016 National Defense Authorization Act — designed to cut through the bureaucratic red tape that often plagues the Pentagon's traditional procurement processes. Lawmakers and department leaders are hoping that tools such as other transaction authority agreements, which have become increasingly popular, will enable program officials to move products from the design and prototyping stage into production faster. The efforts come as the U.S. military is trying to maintain its technological edge over peer competitors such as China and Russia.

The Air Force has come under criticism for the slow pace in which it fields space systems. Lt. Gen. David Thompson, vice commander of Air Force Space Command, said he is looking to shorten timelines for bringing in new capabilities.
"I'd really like to thank Congress, and those who have helped with ... giving [us] the new acquisition authority," he said during remarks at an event in Washington, D.C., hosted by the Mitchell Institute for Aerospace Studies. "The Air Force's assistant secretary for acquisition is pushing ... the space sector hard in terms of using those authorities to move forward," Thompson added, referring to Will Roper.
Thompson noted three initiatives for which the service intends to leverage the new acquisition tools. One is fast-tracking the development of new virtual reality technologies that are used to train pilots. Service officials are expected to increasingly utilize VR and other computer-generated tools such as augmented reality to train airmen. They have touted benefits such as cost-effectiveness and improved readiness.

Another capability the Air Force will use are streamlined acquisition authorities for is its next-generation overhead persistent infrared program, Thompson said. The new OPIR satellites will replace the current Space-Based Infrared System. They are expected to provide improved missile warning capabilities that are more survivable against emerging threats. The service has said it hopes to launch the first next-gen system in 2023.

Another project ripe for streamlined acquisition is the Enterprise Space Battle Management Command and Control, Thompson said. The new technology is expected to be able to manage more data than legacy systems and efficiently transmit information between the military and the intelligence community.
The service will also apply the authorities for a "whole host of other capabilities by which we can very quickly move from knowing what the requirement is ... to [beginning] the process of actually getting the program up and started rather than what is the standard DoD process" for acquisition approval, he noted.


Topics: Air Force News, Space, Space Operations