SHOT SHOW NEWS: Tablet, Smartphone Applications Used to Improve Military Marksmanship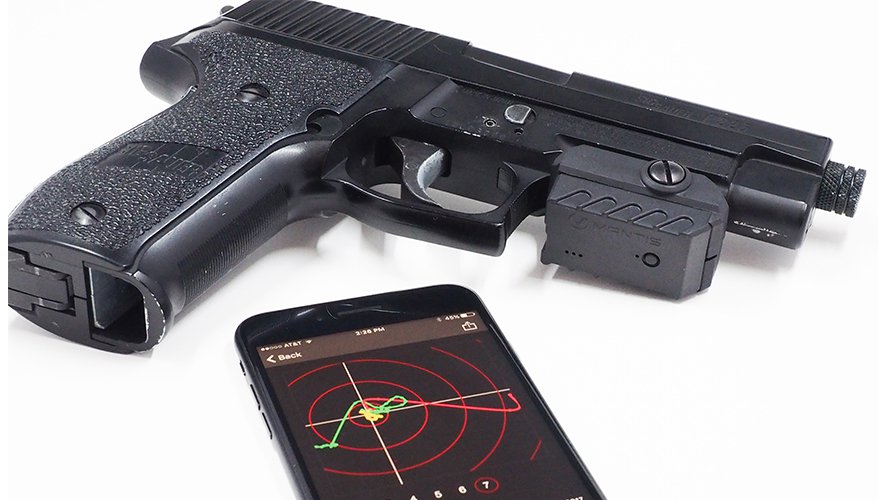 Photo: Mantis
LAS VEGAS — Several vendors here at the SHOT Show are offering devices that connect handguns and rifles to applications that provide immediate feedback to shooters in order to help them improve marksmanship.

The Army and the Marine Corps have tested the MantisX system in hopes that the technology can improve range scores, said Austin Allgaier, a spokesman for Mantis of Oswego, Illinois.

The rail-mounted device attaches to handguns and rifles and provides continuous tracking of the shooter's movements. It connects through Bluetooth to a smartphone or tablet.

"For every single shot that you take, it analyzes each one individually and you can start to see patterns emerge," Allgaier said. For example, it can say the shooter has a tendency to pull his or her shots to the right. A tutorial can explain what is happening and how to correct it, he said.

The technology can be used in simulations and live-fire training, he added. The company will be introducing a version for shotguns this year.

The system is already being used extensively by law enforcement agencies, and the military is beginning to take an interest as well, Allgaier said.

The Army Research Laboratory recently conducted a study at Fort Benning, Georgia, comparing one platoon using the system to one that trained without any special technology. A typical 35 to 36 out of 40 score was boosted to about 38 for most of the platoon, he said. "I think there was only one or two people out of the platoon that did not qualify as an 'expert,'" he added.

The Marine Corps Warfighting Laboratory, meanwhile, is integrating MantisX with an acoustic-based electronic target sensor system at its firing ranges in hopes that it will improve rifle scores. "It completes the picture by telling them if they hit, why they hit and if they missed, why they missed," Allgaier said. The service would like to roll out the integrated system to all its ranges over the next few years, he said.

Meanwhile, a company based in Ireland intends to introduce a similar product in May. AimSteady, however, uses a Bluetooth-enabled ring worn on the shooter's finger rather than a rail-mounted device, according to founder and CEO John Daly.

The technology also tracks hand movement to look for the causes of inaccuracy, he said. It provides real-time audio feedback and can be adjusted for skill levels, he said. It includes a progress dashboard and can also be used off-range to test mechanics.

It corrects both technique and motor skills. "It's designed to bring you from your level and onwards," Daly said. Scores can also be shared on social media. The company is focused on handguns for the time being because they are more difficult to shoot accurately, he added.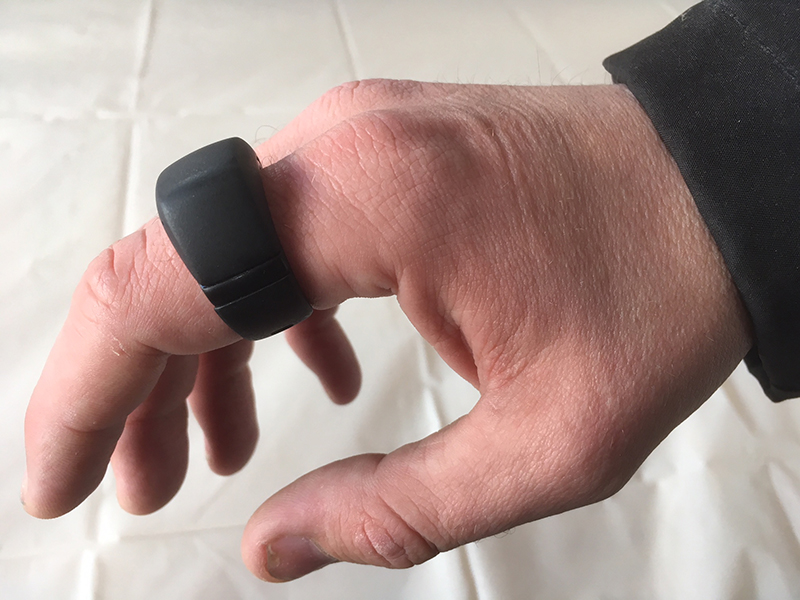 "Motor skills play a more important part in handgun shooting compared to anything that is placed against your body," Daly said. The system can test how quickly a shooter can draw a weapon as well.

The product will initially be for the general public, but the company wants to beginning marketing it to law enforcement and military customers next year, he added.

Double Shoot, an Israel-based company, is marketing an application that helps shooters zero in on targets quicker on battlefields and on practice ranges, said Jon Campbell, head of U.S. business development for the company. It uses an image processing system to help shooters.

"It saves you time and money. Fewer rounds means less money," he said. The application stores its users' scores as well.

Campbell said the company has not yet settled on a business model or its initial market, but it would like to get it in front of potential U.S. military customers to see how they would want to use it.

The Israeli Defense Forces are using the technology in a pilot program. The company is awaiting results of those tests. "We don't want to get ahead of ourselves bringing it in to the U.S.," he said.
Topics: Army News, Defense Innovation, Land Forces