ROBOTICS AND AUTONOMOUS SYSTEMS
Growing Demand for Smaller Drones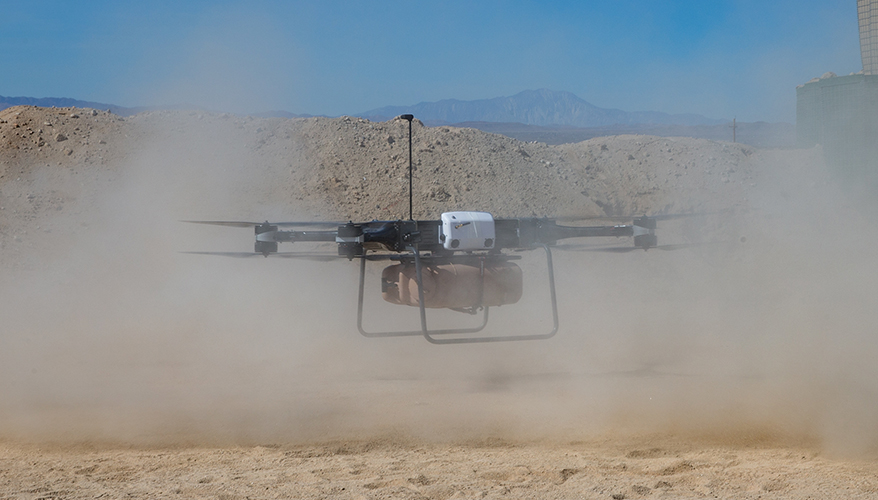 Photo: Defense Dept.
The market for unmanned aerial systems is projected to reach $7 billion within five years, with the biggest percentage growth in smaller platforms, according to a recent study.
Based on Pentagon budget documents and trends in overseas contingency operations funding, Defense Department spending on drones between fiscal years 2017 and 2023 is estimated to have a compound annual growth rate of 4.6 percent, said the report by Frost & Sullivan, "U.S. DoD UAS Market, Forecast to 2023."
The growth can be attributed to "an insatiable need for that 24/7 intelligence" gathering capability, report author Michael Blades, research director for North America, said in an interview.
Because they cost more, larger drones with long endurance — known as UAS groups 4 and 5 — will still account for the bulk of overall unmanned aerial system spending in the coming years. Today, they account for about 70 percent of the market. But there is heightened interest in smaller platforms, Blades noted.
"If you look at what's spent now as opposed to what's spent in the future, it's going to be a much higher percentage increase in the [smaller] group 3s and 2s and 1s than there will be in the group 4 and 5s," he said.
For example, there is growing investment in off-the-shelf quadcopters and other systems that troops can easily deploy, he noted.
There's also a major push to improve group 3 UAS to give them capabilities similar to what groups 4 and 5 have today, Blades said.
"A lot of the investment is going to see how can we make these things have more endurance" while reducing logistical and manpower requirements, which could lower operating costs, he said.
As the Pentagon pursues manned-unmanned teaming abilities, and machine learning for intelligence data processing, exploitation and dissemination, there is strong growth potential in the market for advanced payloads such as sensors, data links, software and artificial intelligence systems, he noted.
"There's all kinds of opportunities," Blades said. "It's just a matter of who has the best equipment and has the proven capabilities that the DoD or … [other] U.S. government agencies need."
Industry can also provide UAS operations as a service rather than selling the equipment to the Defense Department, he noted.
"There's other ways to meet requirements without actually having to establish an entire program where drones are built and managed by the government," he said. "You have contractor-owned/contractor-operated" systems.
Topics: Robotics, Robotics and Autonomous Systems