Navy Secretary Says Change Needed in Wake of Audit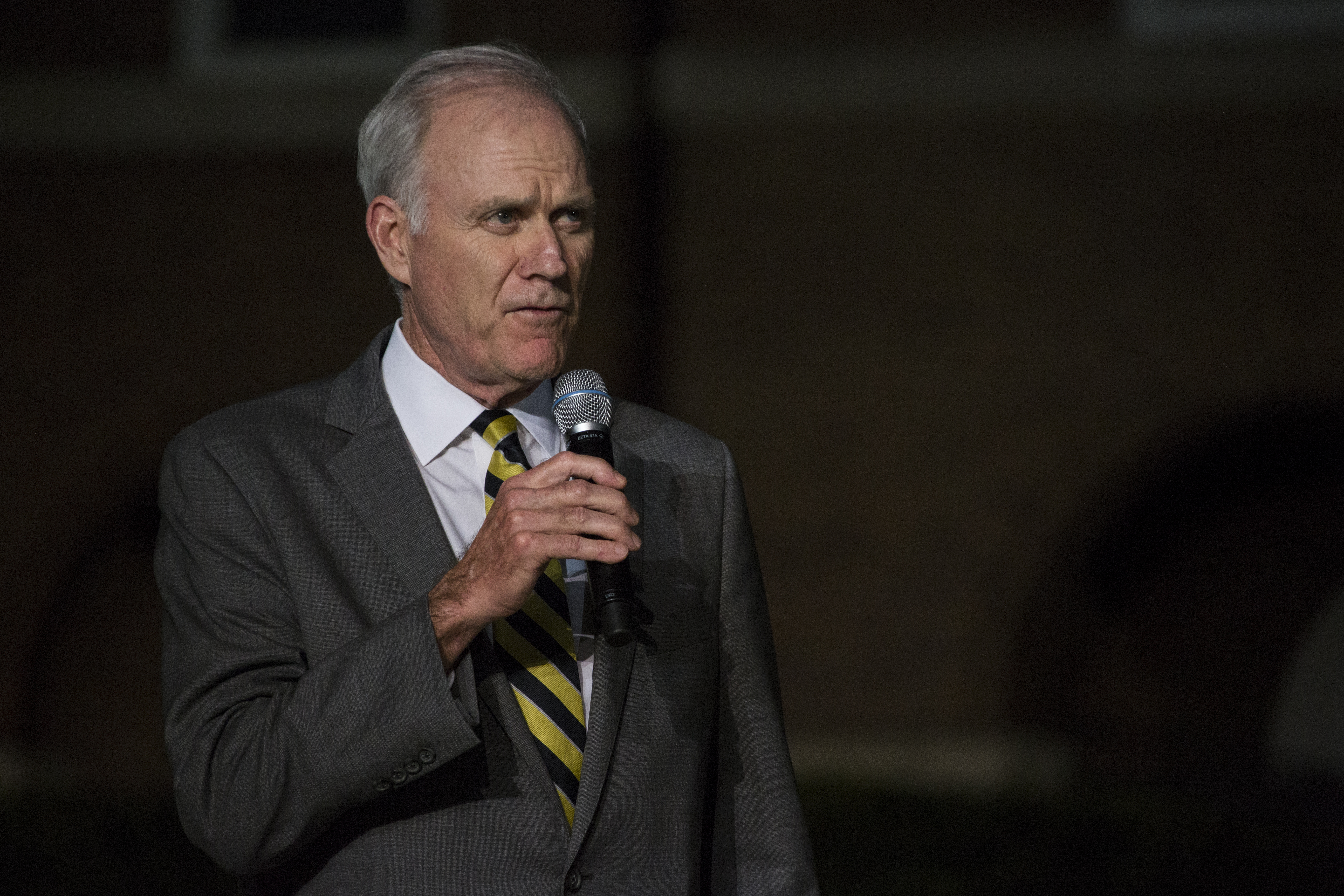 Defense Department
A recent audit of the Defense Department's finances revealed that the Navy needs to improve the way it operates, the service's top civilian said Jan.16.
Last year's wide-ranging examination of the Pentagon's finances demonstrated an "obfuscation of accountability," Navy Secretary Richard Spencer said at the Surface Navy Association's annual symposium in Arlington, Virginia
The highly publicized review of the department resulted in mostly failing grades, with only five of the 21 components scrutinized receiving a passing score.

The probe showed the Navy has about 520 distribution centers, Spencer said. "I betcha we can get on that and shrink that down dramatically and make ourselves more efficient," he said.
Going forward, the service must spend its dollars more wisely, Spencer said.
"I'll get involved in a project just to see what's going on, [and] learn that we don't approach it with what it should cost," he said. "We don't get on the web and Google, 'What is the price of the 737 [jetliner]?' Why are we paying $78 million when Delta pays $38 million?" he asked.
The service cannot count on Congress to provide it with a financially stable future, he warned. Rather than rely on budget increases, the Navy must learn to readjust its operations to avoid unnecessary expenditures, he noted.

"Money is a lubricant ... [but] we have to start working harder and thinking better to really effectively put these resources [into] place," he added.
Last year, the service began implementing the Navy sustainment system, an initiative focused on bolstering its aging aircraft by enhancing maintenance processes. Knowing the work would be audited, the service was able to improve upon the throughput of a Super Hornet repair part by having "people at the right time, [the] part in at the right time [and] money in at the right time," he said.

"We knew we were going to have to pay the piper down the road," Spencer said. "So why not correct it now? In that exercise of making sure we did it in an auditable manner, we went and saw how we did it and we found more weaknesses that we could correct. … It was constantly peeling back an onion going, 'Oh wow, we can actually fix that.'"

The Navy should leverage the audit as a management tool, he said.

"It's going to help us figure out how we can do things more efficiently and effectively," he said. "You should actually get excited," he told defense officials and members of industry.