University to Open Cyber Lab in Central Florida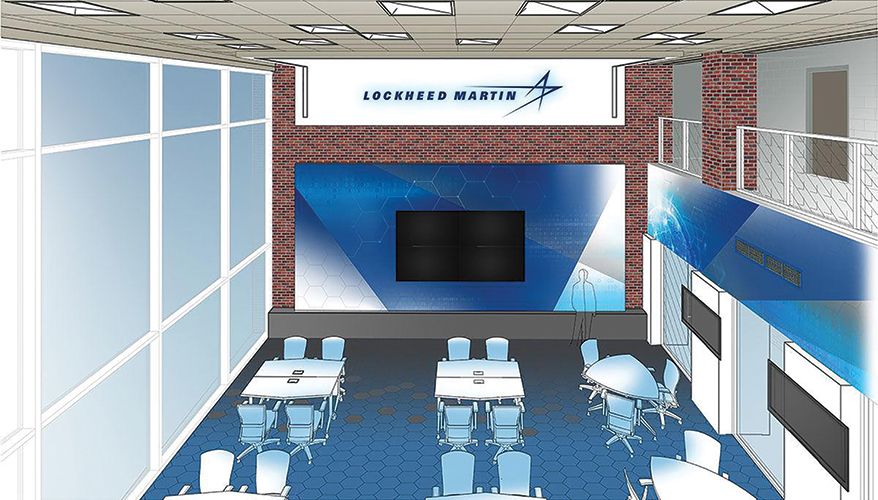 Photo: Lockheed Martin
ORLANDO, Fla. — The University of Central Florida is establishing a new cyber center with financial and mentoring support from Lockheed Martin, the organizations announced in December.
The facility — known as the cyber innovation lab — is poised to open in February, said Michael Georgiopoulos, dean at the college of engineering and computer science at UCF. Lockheed has pledged to donate $1.5 million toward the effort.
"We have [had] a tremendous partnership with Lockheed Martin over the last 50 years and we hope that this gift for the cyber innovation lab at our university will be the beginning of another future relationship," Georgiopoulos said during remarks at the National Training and Simulation Association's annual Interservice/Industry Training, Simulation and Education Conference in Orlando, Florida.
The center — which will be located on the school's main campus in Orlando — will be particularly useful for the university's Hack@UCF club, where participating students hone their offensive and defensive cybersecurity skills, he said in an interview. The club has won a number of national accolades, he added.
Tom Warner, director of Lockheed Martin's cyber defense, range and resilience organization, said: "The investment in UCF is an investment in the future of the students, of the city of Orlando and also the global cyber community."
Lockheed's cyber business has grown by 400 percent over the past five years, Warner noted. That is creating a workforce issue, challenging the company's ability to fill its cyber talent pipeline, he said.
The company has a duty to partner with academia "to make sure we provide the resources to inspire and prepare our youth for jobs in this very exciting and challenging career," he said.
UCF in particular has served as a "feeder school" for Lockheed in the past, Warner said. Besides funneling in promising talent, academia brings a lot to the table when it comes to cyber innovation, he said.
"The research and perspective that they bring in that partnership is really what helps us … get ahead of the curve in terms of new technologies that are coming, new techniques as it relates to what to do for network defense or offensive cyber," Warner said.
Topics: Cyber, Cybersecurity, Research and Development