ALGORITHMIC WARFARE ROBOTICS AND AUTONOMOUS SYSTEMS
5G Wireless Network Could Revolutionize AI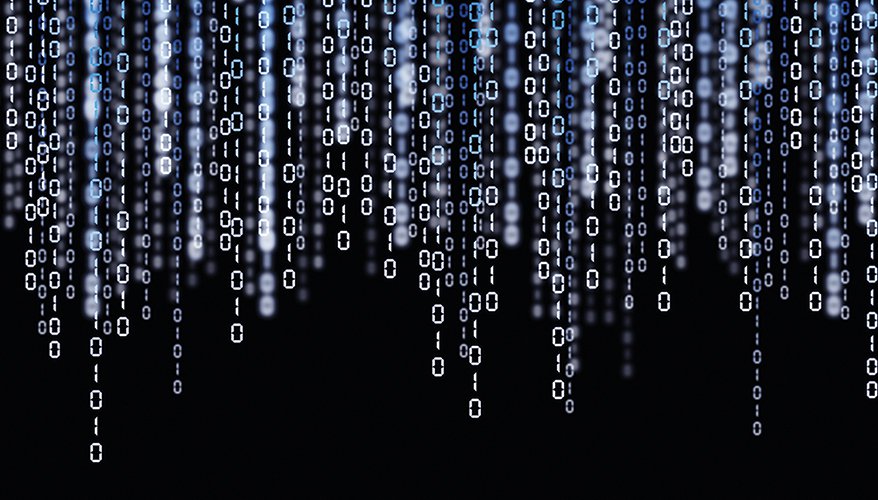 Illustration: Getty
Wireless network carriers have been spreading the news far and wide: 5G is coming. And when the next generation of cellular mobile communications arrives, they promise, so will more bandwidth to pipe in data to devices at lightning-fast speeds.
While 5G — which is slated to be introduced in 2020 — is creating buzz in the commercial sector, it will also have defense applications, particularly as it relates to the development of cutting-edge artificial intelligence systems that have to crunch through vast amounts of data.
Five-G, when combined with the multitude of sensors that make up the internet of things, will give users the ability "to collect real-time data that allows AI to do real-time analytics," said Mei Zhou, a business development executive with Dell EMC. Users will be able to not just employ historical information to make decisions, but to combine it with real-time data for a more holistic view, she said.
Dell EMC is working closely with network equipment manufacturers and carriers to help prepare for 5G, she noted during a panel discussion at the National Training and Simulation Association's annual Interservice/Industry Training, Simulation and Education Conference in Orlando, Florida. The panel was organized by Women In Defense's Central Florida chapter.
While there are challenges, establishing 5G connectivity is key to moving forward, she added.
"It's a really critical piece that is building the underlying … communication infrastructure where AI will be layered on top," she said. "Without this networking infrastructure, you're not going to be able to move the … [data from] the edge into the different networking infrastructures to be able to make predictions and make analytics."
That kind of capability is not only a "must have" for the military, but for the commercial sector, she added.
Yasir Saleem, a senior consultant at Adobe, said getting to those real-time decisions is key. A next-generation communication network would allow AI systems to "look at real-time events that are happening, the decisions that are being made, what's coming up, what's happened in the past and really put all that data together."
Verizon Wireless has said that in its 5G trials, it achieved download speeds that were 30 to 50 times faster than with 4G. Additionally, latency could drop from the current 15 to 60 milliseconds to just 1 millisecond or less with 5G, making lag times nearly impossible to detect.
Lindsey R. Sheppard, an associate fellow at the Center for Strategic and International Studies' international security program, noted that while the military has its own communication networks that are separate from the commercial lines that will be upgraded with 5G capabilities, it will still reap benefits.
"There will be commonality, lessons learned, technology transfer between the commercial equipment, the commercial infrastructure, that can be then used in defense systems," she said in an interview. "If you can leverage the commercially developed equipment, the commercially developed standards and the commercial form factors, then … you can get that benefit of" 5G networks.
"While there are challenges, establishing 5G connectivity is key to moving forward."
Five-G comes with two major improvements over legacy capabilities, she noted. The first includes a higher bandwidth that allows for more data to be transferred between platforms or from a platform to a network. The second is lower latency.
Latency is the time delay of processing the data across the network, she said. "Lower latency means that you're getting nearer to real-time."
The combination of those two factors means information can be consumed and digested faster, Sheppard said. That, along with an increased availability of data, more access to computing power and a push for electronics miniaturization, will be significant for artificial intelligence systems and machine learning in particular, she said.
"Five-G fits in with that confluence of factors that allow artificial intelligence to work in ways that it hadn't before," she said. "It opens up this additional space where we can start thinking about how can we do things differently."
AI capabilities powered by 5G networks could help military operators fly swarms of unmanned aircraft, Sheppard said. "That high bandwidth, low latency network allows for … algorithmic alignment during operations," she said.
It could also aid autonomous truck convoys where one manned vehicle is followed by a number of unmanned platforms, she noted.
"That careful coordination between the leader and the followers require that network connectivity," she said. Upgrading systems to a 5G connection would allow for increased and faster data transfer, making the process more efficient.
Five-G will be a boon for fields associated with the electromagnetic spectrum, such as electronic warfare, signals intelligence and communication intelligence, she said.
"All of these fields, I think, are getting some much-deserved attention as 5G [comes online and opens] … up this new space for them," Sheppard said.
Five-G can help with spectrum management, she said. "Essentially what you're doing is using artificial intelligence to coordinate and … optimize the way that all of the devices on the network utilize the available spectrum."
However, there are still a number of issues to resolve before the potential of 5G can be fully realized, she said.
"We have an engineering challenge," she said. "How do we leverage this new availability of data, this new access to computing power, this network that supports a transfer of a lot more data, a lot quicker?" she asked.
Additionally, developers still need to tackle how to ensure that AI systems are being fed quality data, she said. Labs must create better processes to verify and validate data, models and outcomes
Topics: Robotics, Robotics and Autonomous Systems, Battlefield Communications, Emerging Technologies