Navy Chief Concerned About Columbia-Class Submarine Program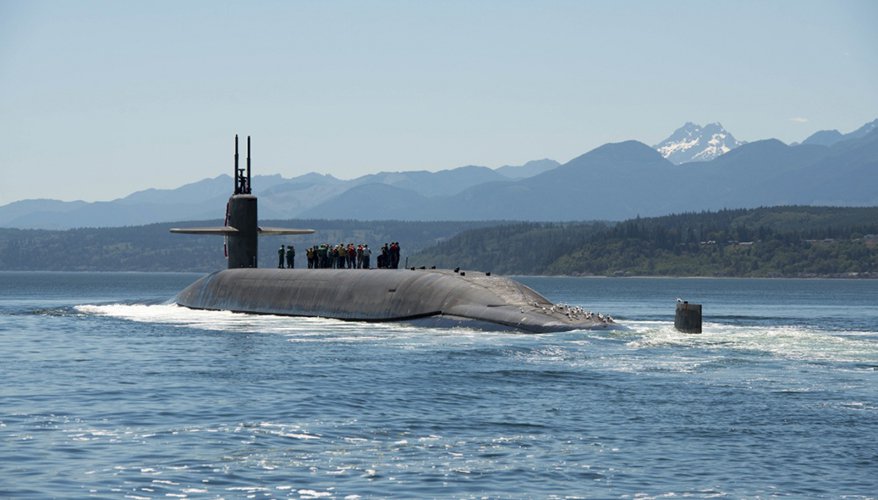 The Ohio-class ballistic missile submarine USS Nebraska
Photo: Navy
The Navy's most important modernization effort could drift off course if program officials and industry can't create more slack in the program schedule, the service's top officer said Sept. 5.

The Columbia-class ballistic missile submarine is the Navy's No. 1 acquisition priority as it seeks to replace aging Ohio-class platforms. The service plans to procure the first of 12 boats in fiscal year 2021, and have the first vessel on patrol by 2031. Electric Boat is the prime contractor for the initiative, which is estimated to cost more than $100 billion in the coming decades.

The Columbia-class program is currently on track, Chief of Naval Operations Adm. John Richardson said at a conference in Arlington, Virginia, hosted by the media outlet Defense News. But he has concerns.

"I said on track and that's true, but it is [just] right on track … and so we need to find some margin in that program, some margin in schedule in particular," he said.

"In a program of this complexity it's just a fact of life that there are going to be things that will surprise us going forward, and so we need to … build in enough margin to accommodate those surprises," he added.

Navy leaders are considering putting the project on a tighter leash, Richardson said.

"A program of this importance … requires perhaps some increased oversight so that we're not making mistakes and eating into … a program that you know has very thin margins already," he said.

Looking at acquisition more broadly, the service is seeking quick wins as it tries to stay ahead of peer competitors like China and Russia, he noted.

Last week, the Defense Department awarded Boeing a $805 million contract to build prototypes for the MQ-25 Stingray aircraft carrier-based unmanned aerial refueling tanker. The Navy hopes to have the drone in the fleet by 2024.

Richardson called the contract award a victory for rapid acquisition. The service plans to move quickly as it pursues other platforms such as unmanned underwater vessels and surface vessels.

Speeding the acquisition of new capabilities will require help from industry, he noted. The Navy will need input from technologists about "the art of the possible today," he said.

"It's not helpful when the requirements officers … say, 'OK, we've got it all figured out, you know we just need to time travel'" to reach a point when new technologies will be available, Richardson said.

"I'd much rather have a conversation about … what is the most mature technology that will give me a schedule and a cost that I can have some confidence we're going to achieve that in a much shorter timeframe," he said. New capabilities must be acquired in shorter iterative steps, he added.

Looking farther out at the technology horizon, the service wants to partner with academia and research labs to advance cutting-edge capabilities in areas such as artificial intelligence and machine learning. Last year the Navy launched Task Force Ocean to reinvigorate an academic focus on oceanography and ocean acoustics, Richardson noted.
Topics: Navy News, Shipbuilding