GOVERNMENT CONTRACTING INSIGHTS ROBOTICS AND AUTONOMOUS SYSTEMS
AI: The Future of the Defense Industry?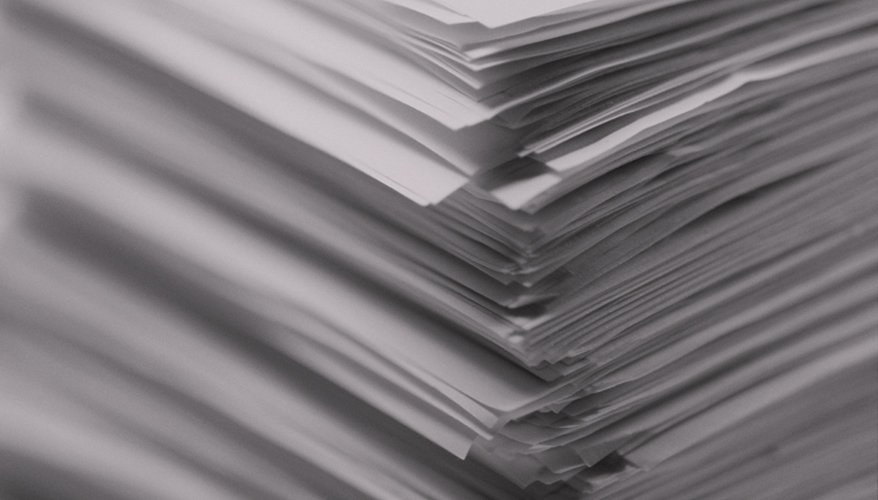 Photo: iStock
The technologies of the defense industry are in the early stages of a seismic shift in the area of intelligent warfare. Given the advances in the commercial world, the Pentagon has realized in some cases it may need to turn to nontraditional contractors to fill important roles and that it needs to ramp up its expertise in artificial intelligence.
Government contractors should take note and look for new opportunities, as the federal government's role in the AI field will only continue to grow.
In a memorandum issued this summer, Deputy Secretary of Defense Patrick Shanahan ordered the establishment of the Joint Artificial Intelligence Center, or JAIC.
The new organization has the "overarching goal of accelerating the delivery of AI-enabled capabilities, scaling the department-wide impact of AI and synchronizing DoD AI activities to expand joint force advantages," the memo said.
The center will be the primary organization responsible for coordinating and executing the department's 2018 Artificial Intelligence Strategy, and for helping the military "to swiftly introduce new capabilities and effectively experiment with new operational concepts in support of DoD's warfighting missions and business functions."
Per the memo, the JAIC will take four steps to achieve its overarching goal and execute the new strategy. First, it will launch "large-scale efforts to apply AI to a cluster of closely related, urgent, joint challenges." These National Mission Initiatives will be developed in partnership with the military departments and services, joint staff, combatant commands and other Defense Department components.
Second, the center will "establish a department-wide common foundation for execution in AI that includes the tools, shared data, reusable technologies, processes and expertise to enable rapid delivery and department-wide scaling of AI-enabled capabilities."
Third, it will strengthen partnerships, highlight critical needs, solve problems of urgent operational significance, and adapt AI technologies through collaboration within the government and with industry and other strategic partners.
"Private actors need to better share data but find ways to safeguard intellectual property..."
Fourth, the organization will work with the office of the secretary of defense to develop a governance framework and standards for AI development and delivery.
At a recent meeting, the Defense Innovation Board outlined how it will help the center implement its goals. That includes assisting in the development of AI principles for defense. These principles will focus on, but not be limited to, ethical development and use, humanitarian considerations, and short- and long-term safety.
Within 30 days of the issuing of the memo, the Pentagon's chief information officer was expected to report back with a list of initial National Mission Initiatives to be launched within the next 90 days, proposed resourcing plans for fiscal years 2018 and 2019, and personnel assignment needs. Any artificial intelligence initiative that totals more than $15 million annually must be coordinated with the JAIC.
Meanwhile, in recent testimony, Timothy M. Persons, the Government Accountability Office's chief scientist for applied research and methods, discussed AI with the House Committee on Science, Space and Technology's subcommittee on research and technology.
Persons highlighted the evolution of artificial intelligence over time; its opportunities and future promise, as well as its principal challenges and risks; and the policy implications and research priorities resulting from advances in the technology.
Persons explained that the "increased data availability, storage and processing power" of today explain AI's central role in modern discourse. While most instances of AI now are "narrow," meaning "applications that provide domain-specific expertise or task completion," more intelligent or "general" AI remains in its formative stages.
A number of benefits could accrue from the increased prevalence of artificial intelligence, including improved economic outcomes and increased levels of productivity for workers and companies, improved or augmented human decision-making through AI's faster processing of greater quantities of data, and greater insights into complex and pressing problems, Persons said.
However, a number of challenges exist to the further development of the technology, such as "barriers to collecting and sharing data" that researchers and manufacturers face, the "lack of access to adequate computing resources and requisite human capital" for researchers, and the need for an "ethical framework for and explainability and acceptance of AI," he added.
Persons highlighted a number of policy considerations and areas that require more research to improve AI. One is incentivizing data sharing. Private actors need to better share data but find ways to safeguard intellectual property and proprietary information, while federal agencies can also share data that would otherwise not be accessible to researchers.
Another significant area for improvement will be "updating the regulatory approach." Regulators may need to be more "proactive" to improve overall public safety, and laws may have to adapt or evolve to allocate liability more appropriately, as "humans may not always be behind decisions that are made by automated systems," he said.
It will also be important to understand AI's effects on employment. Persons anticipated that job losses or gains would be sector specific, and that there would be a need to "reevaluate and reimagine training and education" to offset any possible losses.

Susan Cassidy is a partner, Calvin Cohen is an associate and Zachary Mears is a senior advisor at Covington & Burling LLP.
Topics: Robotics, Research and Development, Robotics and Autonomous Systems, Government Contracting Insights, Government Collaboration