Study: Air Force Must Buy More B-21s, Postpone Legacy Bomber Retirements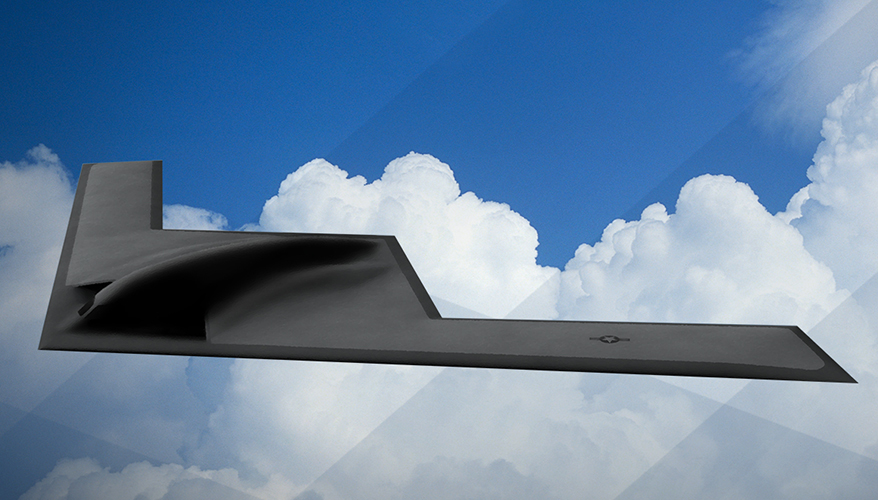 B-21 concept art
Concept Art: Nothrop Grumman
NATIONAL HARBOR, Md. — The United States is facing threats from advanced adversaries that will require an expanded fleet of bombers, a new report by the Mitchell Institute for Aerospace Studies found.
The Air Force should plan to procure B-21 Raiders — which are being developed by Northrop Grumman — at a faster rate and consider retaining and modernizing its legacy force of B-1 Lancers and B-2 Spirits, said the report, "Building the Future Bomber Force America Needs: The Bomber Re-Vector," by retired Lt. Gen. David A. Deptula and Douglas A. Birkey, both analysts with the Mitchell Institute.
"The current force of 157 bombers is not enough to meet America's defense strategy," Deptula said Sept. 18 during a panel discussion at the Air Force Association's Air, Space and Cyber Conference in National Harbor, Maryland.
In the report, the authors lay out nine recommendations that are intended to "get the Air Force on track to meeting the national defense strategy objectives," he said.
Key to that is bulking up the bomber fleet by procuring at least 180 B-21s, the study said. "When this initial tranche of aircraft is filled, Air Force officials can either continue to buy additional aircraft to build to a fully fifth-generation bomber force or consider a revised design that would eventually retire legacy bombers in favor of modern aircraft," it said.
The service should also consider delaying the retirement of legacy aircraft and instead modernize them until enough B-21s are operational, the study noted.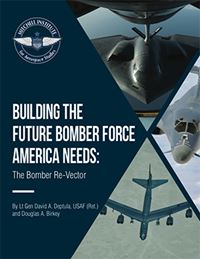 "This additive approach, in combination with the stated intent to retain and modernize the B-52 [Stratofortress], builds the bomber inventory, closing the gap between demand and available assets in an era when range, responsiveness, payload, survivability and versatility matter more than ever," the report said.
The B-1 would need to have modernized radars and defensive systems as well as a structural assessment and an expanded weapons portfolio. Meanwhile, B-2 upgrades should not focus on expensive technology development projects, the report said.
"Instead, B-2 modernization should focus on integrating existing technology to lower cost and shrinking timelines while maximizing the lethality of the B-2 in the most stressing scenarios," it said. "This should include a modernized defensive management system, adding fully integrated satellite communications capabilities, expanded weapons carriage and upgraded radar processing to enable key missions like maritime strike."
Deptula said bombers offer the Air Force critical attributes including range, responsiveness, payload, survivability and versatility, and play a key role in the execution of the national defense strategy.
The Air Force is already considering bulking up its fleet. During the conference, Secretary Heather Wilson said the service "is too small for what the nation expects of us."
The service has determined it should go from 312 aircraft squadrons to 386, including five additional bomber squadrons.
Gen. Timothy Ray, Global Strike Command commander, said the composition of those additional bombers units is still up in the air.
"It's not ready to be translated into tails," he told reporters.
The Mitchell Institute report also noted the need to better network these types of aircraft, expand their missions beyond long-range air-to-ground strategic attacks and interdiction, and equip them with new and emerging technologies.
"Future weapons development, especially with hypersonic and directed energy weapons, will likely generate significant operational advantage if these capabilities are paired with the bomber's ability to carry large numbers of weapons, transit long distances, persist in areas of interest and penetrate defended regions," the report said.
Topics: Air Force News, Air Power, Aviation, Strategic Weapons