Air Force Wants Startups to See it as Their 'Angel Investor'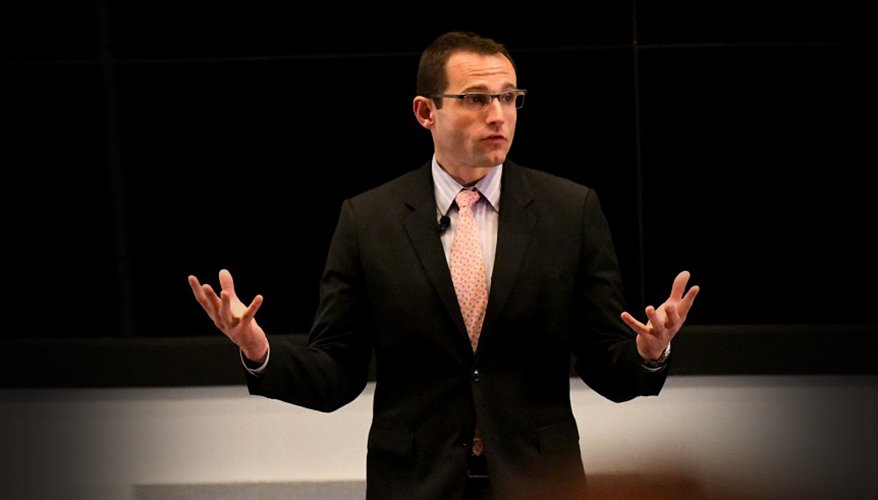 Will Roper
Photo: Defense Dept.
The Air Force wants innovative startups to see the service as an "angel investor," able to readily hand out money to anyone who has a good idea, the service's top acquisition official said Sept. 18.
While Defense Department acquisition has often been characterized as cumbersome, the Air Force is looking to tap into nontraditional companies such as startups and reduce the time it takes to put their products on contract, said Will Roper, assistant secretary of the Air Force for acquisition, technology and logistics. He has a plan to write up agreements to develop their ideas in one day.

"It has continually been a criticism of acquisition that we can do a contract in about two months, and that's if everything goes right, you pull all the stops" and use other transaction authority agreements, he said. Most OTAs "take three to four months — and that's in a good case — [but] that's too long for a startup."
Most of the small companies the Air Force works with have 70 employees or more, and at that point they are no longer startups, he said during a media roundtable at the Air Force Association's annual Air, Space & Cyber Conference in National Harbor, Maryland.
Startups "need cash now, and if not, they're going to go to an investor who can," he said. These new companies should look upon the Air Force as their angel investor, he added.
In order to have funding readily available, Roper challenged his contracting team to find out why the service couldn't use an employee's government purchase card to award a contract to a small business or startup. "The authorities that govern government purchase cards are broad and so we had both our government contracting professionals and legal professionals come back and they determined that we can do small business awards using a GPC," he said.
Being able to use the cards opens up a "wonderful opportunity" to work with innovative companies, he said. The Air Force plans to hold a series of startup days to entice such firms to work with the Air Force, he added.
Using a social-media like platform, the service plans to put out a request for ideas. Companies interested would respond with a one- to two-page explanation of their concept, a description of their company and a 90-second video to pitch the idea, Roper said.
The Air Force will review the companies and then it will invite some of them to do a live pitch, he said. "The idea will be [that] 60 to 80 percent have a high likelihood of walking out of their live pitch being on contract that day." The service also plans to help pay for travel arrangements, as the financial burden of that can often be a huge impediment to small companies, Roper noted.
The Air Force does not plan to institute the plan broadly but to keep it specific to startups and small businesses, he said.
The service is planning to conduct startup days throughout the Air Force and see how it goes, he noted. As a trial, Roper's office is working with the Air Force Research Laboratory and AFWERX to try and complete "50 contracts in 50 hours" by the end of October, he said.
"We want to make sure the mechanics are sound." If the strategy works out, it could prove useful for the service, he said.
"The benefit is huge because it finally pulls startups into orbits around our program offices," he said. "Even if round one of their product isn't ready, they're aware of us as an angel investor. We're not trying to have them work for the government. We just want their products to make sense for us."
Topics: Air Force News, Air Power, Aviation, Defense Department