Army to Receive Active Protection Systems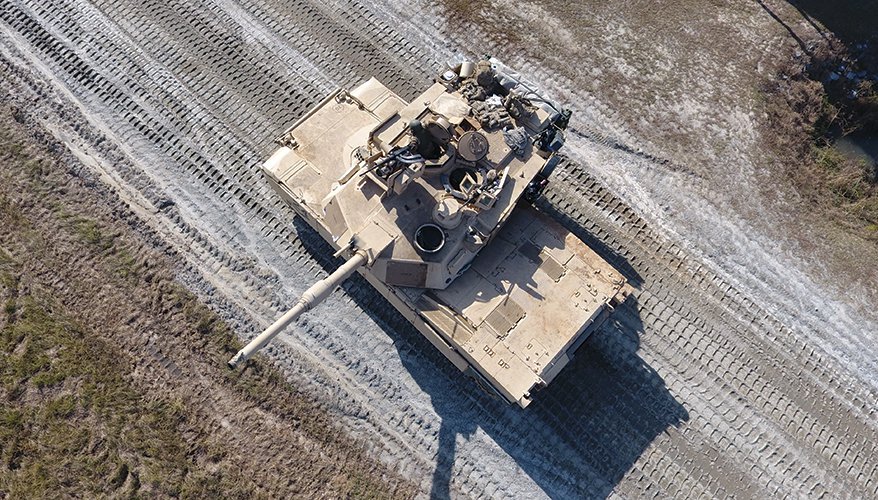 Photo: Army
The Army recently awarded Leonardo DRS, Inc. a contract worth $193 million to purchase Trophy active protection systems for use on Abrams tanks.
The Trophy systems were developed by Leonardo's Israel-based partner Rafael Defense Systems Ltd. to provide protection against anti-armor rocket and missile threats. They are currently installed on approximately 1,000 Israeli ground platforms, according to a press release. The system took about 20 years to develop.
"Trophy counters all known anti-armor shaped charge threats by detecting them when they're fired and intercepting them with a countermeasure that's fired from the platform, and basically defeats the threat some distance away from the platform," said Mike O'Leary, director of business development for survivability and lethality at Leonardo DRS, an Arlington, Virginia-based company.
Leonardo DRS and Rafael have been partners for about seven years, he noted.
As "we were looking for an expanded role in ground vehicle survivability … [Rafael] was looking for a U.S. partner for their advanced survivability technology, namely Trophy," he said.
Delivery timeline schedules and other contract details are still being finalized, O'Leary said.
"We're extremely pleased and proud that we've reached this point where we've finally been able to introduce this kind of technology to the U.S. Army" he added. "We look forward to further cooperation to expand that relationship and partnership going forward."
Most of the pieces of the Trophy components are manufactured in the United States, according to the press release.
In December 2017, the Army issued a request for information on performance capabilities, technical data and maturity in regard to laser warning receivers, reactive armor, hostile fire detection and pre-shot detection as part of the future effort.
Rafael has provided protective systems to the Army for the past two decades, with its reactive and passive armor being installed on fighting vehicles such as Bradleys, Strykers and AAV-7 assault amphibious vehicles, according to the company.
Topics: Land Forces, Army News