INDUSTRY PERSPECTIVE INTERNATIONAL
Foreign Investment, National Security Need Balanced Approach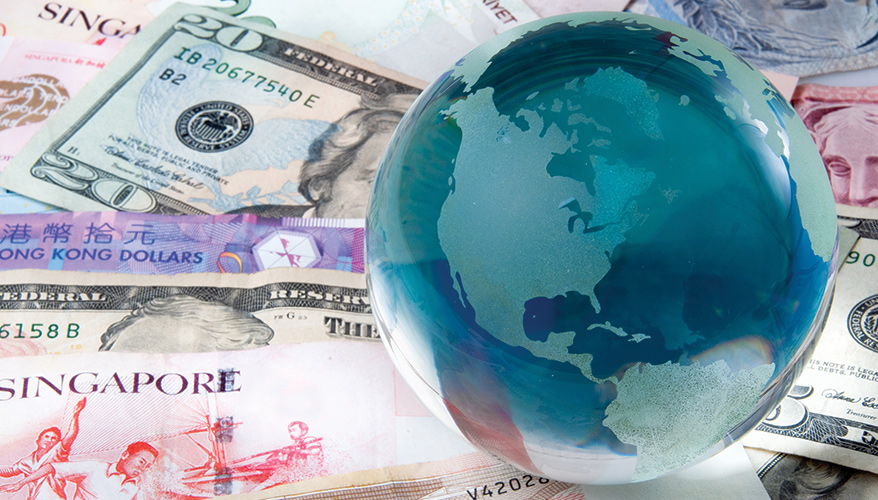 The United States is being pulled in opposing directions by competing imperatives to encourage foreign investment and to protect national security.
On one hand, the administration's proclamation that "America is open for business" signals an awareness of the continued importance of foreign investment for economic growth and innovation. At the same time, the government is actively reforming national security review of foreign investments, with significant legislation passed in the current session of Congress.
We must find an appropriate balance between these goals. That balance will allow the United States to leverage innovation and technological developments of trusted allies and partners, while properly screening and mitigating adverse foreign activity.
The United States' industrial base policy can support both national security and foreign investment. The policy must focus on promoting investments and exchange of technology with key trusted allies and partners, while prioritizing the way we approach security concerns associated with foreign investments.
A balanced approach is consistent with key tenets of the National Security Strategy and the National Defense Strategy, which explain the importance of alliances and partnerships in protecting our national interests and creating opportunities for reciprocal benefits for the United States.
Currently, the dialogue is heavily focused on the risk side of the calculus, and the potential vulnerabilities associated with investment that our adversaries may exploit. The opportunity side of the discussion — that is, trusted alliances and partnerships — must play an equally important role.
Different risks emerge from over-correction by focusing solely on vulnerabilities. If the U.S. market is effectively closed off to foreign involvement or investment in certain sectors, the defense industrial base may develop critical gaps, and foreign expertise and knowhow may enter the private sector without the benefit of any transparency.
The nation can balance legitimate national security concerns and remain open to innovation-boosting investment. National security review procedures should acknowledge the differences between potential adversaries that require greater scrutiny and trusted allies that frequently collaborate with the United States. Thoughtful reforms can accomplish U.S. national security and defense objectives while supporting secure, innovative technology delivery to the U.S. warfighter.
For example, Israeli innovation has played an important role in elements of the F-35 joint strike fighter, which incorporates helmet-mounted display system technology brought to the United States through Elbit Systems of America. This technology allows pilots to see through the skin of the plane, using advanced sensor and display technology to provide instant target recognition and designation.
Although recent reforms to security protocols associated with allied technology development are steps in the right direction, the government can do more to facilitate access to technology while preventing adversaries from exploiting gaps in the review process. By subjecting all foreign investment and participation to the high levels of scrutiny that may be appropriate for adversaries, the government risks losing its access to allied technology, weakening the U.S. innovation and industrial base, and inhibiting development of needed warfighting capabilities.
An effective regulatory approach requires thoughtful prioritization and tempered skepticism of investments. This approach should predictably and carefully account for the relationship between the United States and the country making the investment. There is an opportunity to add structure to the process, increase certainty, and decrease costs for investors from trusted allies and partners.
The United States should support the national security innovation base by proactively mitigating risk without creating disincentives for investment. Investment policies should be crafted with both competitors and allies in mind.
Reform should include two central elements. First, U.S. government oversight and visibility into investments should be enhanced, but enacted in coordination with more nuanced risk and tailored mitigation policies. Second, investment oversight should clearly and predictably distinguish between countries, allowing the government to leverage the contributions and interests of trusted allies while applying heavier scrutiny to troubling investments from adversaries.
The agencies charged with government oversight can leverage their visibility into investments and supply chain to gauge risk in a more nuanced fashion and tie mitigation to the particular investment. Openness to foreign investment and contribution from trusted allies can create reciprocal benefits for U.S. firms selling abroad, further supporting innovation and growth in the United States.
Reform should also include more robust prioritization among countries. The most exclusive group is codified in U.S. law as the National Technology and Industrial Base, which comprises Canada, Australia and the United Kingdom. However, outside of this group, there is little coherent differentiation among countries with respect to industrial base matters.
Statutory authorities should allow the national security agencies to prioritize countries for industrial collaboration, as they do in other contexts like the designation of "major non-NATO allies" for military cooperation.
In defining these "major allies for the technology and industrial base," it is important to focus on industrial base partners, not just treaty allies. Partner nations offer vastly different investment potential and related ability to support the base.
This reform is principally about strengthening the U.S. technological and industrial base in areas of critical technological development such as artificial intelligence, hypersonics, microelectronics, quantum computing and sensing.
Investment policies should allow for streamlined procedures for trusted industrial base allies and partners, thus incentivizing select countries to partner with the United States, encouraging investment and participation in the industrial base, and increasing technological collaboration between the United States and key allies and partners. ND

Raanan Horowitz is CEO of Elbit Systems of America.
Topics: International, Global Defense Market