Company to Develop Prototype to Counter Shoulder-Fired Missiles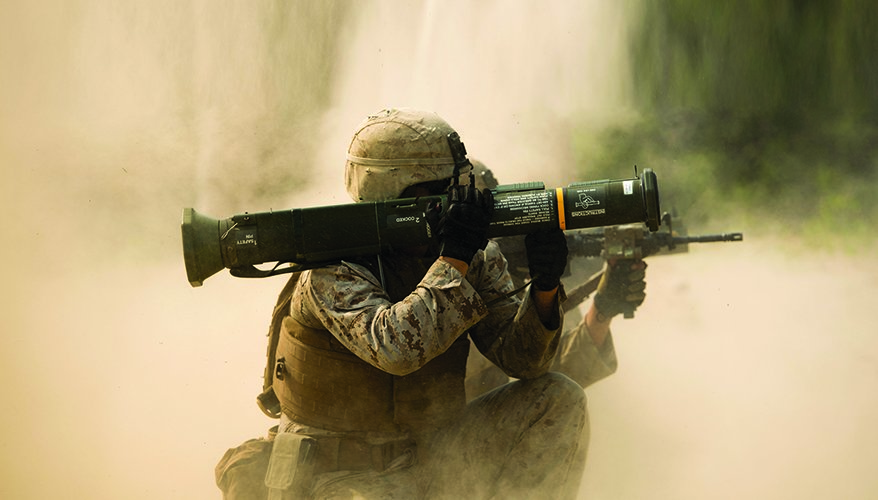 Public Domain
Photo-Sonics Inc., a Chatsworth, California-based technology company, was recently awarded a rapid prototyping contract which will help pilots defend against threats such as shoulder-fired missiles, which can take down helicopters and fixed-wing aircraft.
The $15.2 million contract is funded by the Army through the Training and Readiness Accelerator, a public-private partnership managed by the National Security Technology Accelerator, or NSTXL, to expedite the demonstration and delivery of prototypes to the military.
The development of the technology against shoulder-fired missiles is a two-stage program. The first stage involves data gathering, while the second stage will involve a separate contract, said Tim Greeff, NSTXL's founder and CEO.
The necessity of the program stems from the rapid advancement of missiles and rocket-propelled grenades, which has made it more difficult to develop countermeasures that can be attached to helicopters and fixed-wing aircraft, said Greeff. There is also a lack of data on how the weapons move, he added.
"What this system is actually going to do is allow the military to collect a very rich data set on exactly how these missiles are flying," Greeff said. Once the data is collected, it will be used to develop countermeasure systems used on the aircraft, he noted.
The Army is utilizing other transaction authorities — a contracting vehicle — to speed up the acquisition process, according to a press release.
"This particular project with Photo-Sonics is a great example of how OTAs are being used and implemented to ensure that end-use systems are going to be as effective as possible based on the intelligence, the best data and the best research we can offer," Greeff said.
The path to contract award was competitive, but short, said Philip Kiel, Photo-Sonics' president.
The company will develop "small and portable" ground units, weighing about 2,000 pounds. The optical tracking systems measure and track the position of the projectiles, he added.
Photo-Sonics will spend two years developing the optical tracking systems, with six months consisting of development, 12 months focusing on manufacturing, and the final six months working on testing. By the end of the two-year span, the company predicts an operational prototype will be finished and ready for use by the government, Kiel said.
Topics: Missile Defense, Counter Measures, Emerging Technologies, Army, Missiles