BISim Awarded Contract for New Flight Simulation Equipment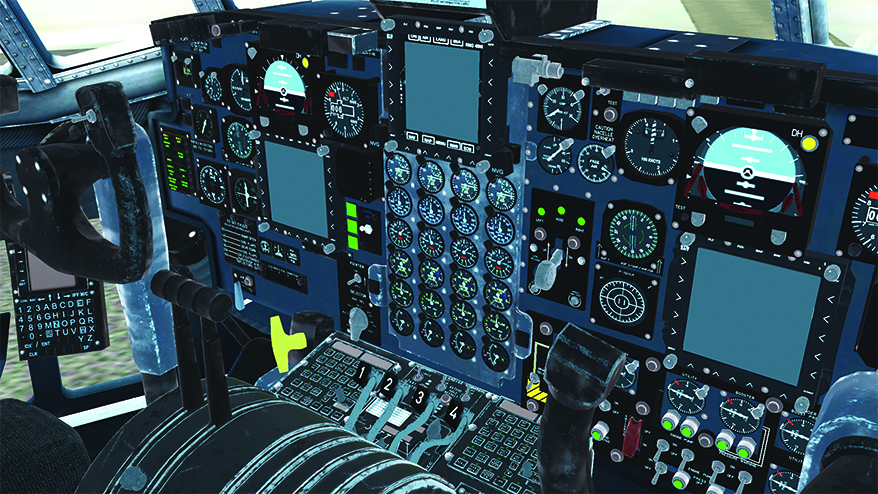 BiSim
The Navy recently selected Bohemia Interactive Simulations to develop new air crew technology that leverages virtual and augmented reality to provide shorter and more cost-effective pilot training, said one company official.
The Orlando, Florida-based global software firm, also known as BISim, will be developing both augmented reality head-mounted displays and virtual reality part-task trainers, or VR-PTTs, said John
Burwell, vice president of business development. Part-task trainers allow students to focus on specific tasks or skills.
The systems aim to train pilots to fly the service's fleet of McDonnell Douglas T-45 trainer aircraft. McDonnell Douglas merged with Boeing in the 1990s. The contract is worth $500,000, Burwell said.
While using the systems, an operator will reach to push a switch or press a computer-simulated button. BISim is developing software to "trick" the user into believing they have completed a physical action while in augmented reality, Burwell said.
"When you reach out in the proper way and your fingers get to the proper positions to where they should be to touch these virtual surfaces, we make them change color and we play an audible click," he said. "It kind of fools your head into thinking you're touching something when you're not."
With virtual reality, users are immersed entirely in a simulated world with no interaction from outside sources. Augmented reality combines both real-world experience with virtual models.
Aiding in the development of virtual reality part-task trainers is SASimulation's FLEX-air, which will provide data about aerodynamic properties and affect how the simulator will move.
BISim anticipates for the VR-PTTs to be finished in four to six months, and expects the head-mounted displays to be completed in the first quarter of 2019.
The Navy and other U.S. military branches have been building flight simulators for over 40 years, Burwell said. While they have become more realistic, they have also become expensive.
If the BISim technology proves successful, "this could lower the cost of these training devices by two orders of magnitude," Burwell said.
Topics: Training and Simulation, Aviation, Electronics, Emerging Technologies, Modeling and simulation, Navy News