BAE to Compete for Army's New All-Terrain Vehicle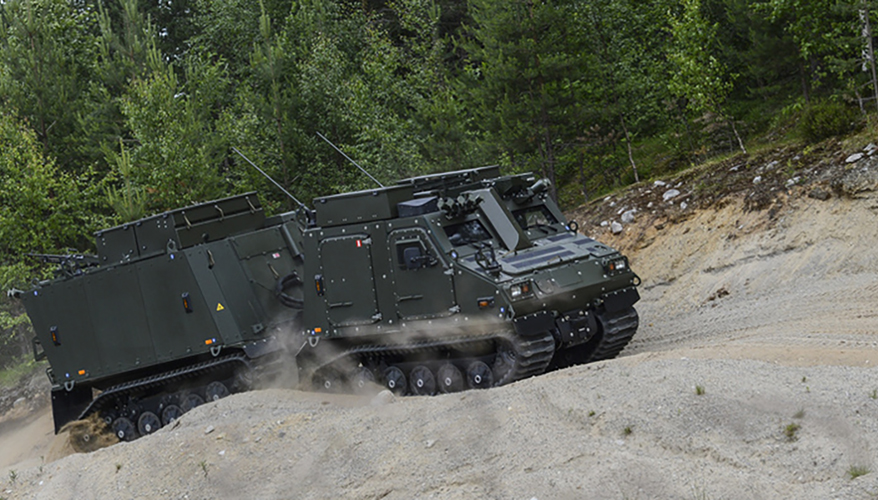 BAE Systems' BvS10
Photo: BAE Systems
BAE Systems has announced its intention to compete for a joint Army and National Guard program seeking an all-terrain vehicle that can operate in the most rugged off-road conditions and "swim" across rivers and lakes.

The Army released a request for information document in June for the "all terrain all weather support vehicle," which will replace a diminishing number of the Guard's small unit support vehicles.

The military had about 1,100 of the small unit support vehicles, which were first fielded in the 1970s, but their numbers have dwindled to only a few dozen, Jim Miller, director of combat vehicle business development at BAE, told reporters Aug. 30. They are used in cold weather operations in Alaska by Guard and active duty units.

"Those vehicles are really at the end of their life expectancy. … They've got parts issues, resupply issues, they are just aging vehicles so not many of them are actually being used," Miller said.

The Army Contracting Command in Warren, Michigan, and the product director for medium tactical vehicles issued the RFI seeking a vehicle capable of performing four missions: transporting a combat-loaded infantry-like squad element; emergency medical evaluation; command and control; and general cargo transportation.

"The JAASV shall be a tracked vehicle that has excellent on- and off-road mobility in extreme cold temperatures, deep snow, rugged uneven terrain, thick brush or forest, soft wet ground, rivers, streams and lakes, and mountainous terrain," the RFI said.

The infantry squad configuration must carry nine soldiers plus a driver. The vehicle should be transportable by CH-47 and UH-60 helicopters and C-130 aircraft, the RFI stated.

"It's a pretty unique vehicle that they are describing," Miller said. While it was not mentioned in the RFI, it will most likely also have a disaster response/humanitarian relief mission as it will be used by the National Guard during fires, floods and blizzards, he added. It is also an articulated vehicle — it comes in two parts — which allows it to operate in all the conditions described in the RFI, he said.

Miller said the Army may post a request for proposals in the late summer, early fall time frame.

BAE plans on offering its armored BvS10, which has been around since 2004 and is in service with several militaries. It also has a new unarmored version, the Beowulf.

The company was the contractor in the 1970s for the small unit support vehicle, which was designed by its Swedish business unit. BAE considers the BvS10 the "son of the small unit support vehicle," as it is also tracked, articulated, and traverses rivers and lakes, Miller said.

It was designed in Northern Sweden, so it performs well in Arctic conditions, he added. Five countries use the vehicle and it has seen action in Afghanistan, he said.

The Army and National Guard have not revealed how many of the all-terrain vehicles they will purchase, Miller said. It is also unknown whether they will use a traditional acquisition contract or a nontraditional means such as other transaction authority, which would allow them to speed up the process.
Topics: Land Forces, Army News