New Additive Manufacturing Center Coming to Maryland (Updated)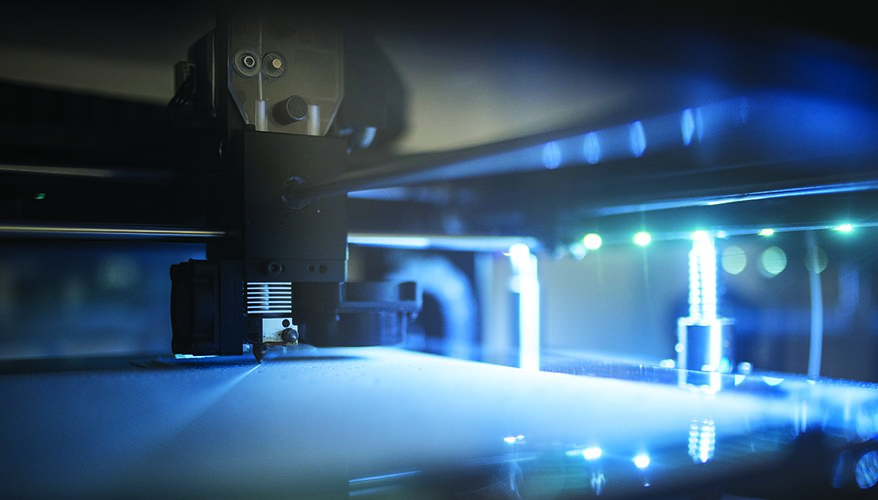 Photo: iStock
The National Center for Manufacturing Sciences, an Ann Arbor, Michigan-based cross-industry development consortium, plans to open a new manufacturing center in Harford County, Maryland, to develop "next-generation industrial additive manufacturing, materials and processes," the organization announced.
Additive manufacturing is the process of utilizing specialized equipment and modeling software to build parts layer by layer into 3D objects.
The center, also known as NCMS, is expected to launch Oct. 26 in Aberdeen, home of the Army's Aberdeen Proving Ground and Test and Evaluation Command.
The center is collaborating with academic institutions in the area such as Johns Hopkins University, the University of Maryland and the University of Delaware, said Rick Jarman, president and CEO of NCMS. Northrop Grumman Innovation Systems, 3D Systems, Applied Materials and the Army Research Laboratory are also involved with the effort, he added.
"What we're looking for is innovation through collaboration," he said. "We look for places where talent, investment and infrastructure come together and we think we have found that in Aberdeen."
Planning and partnership of the center took two years, said Maryland Gov. Larry Hogan in a statement. New jobs and economic growth are expected to rise in the coming years due to the center's manufacturing, Jarman noted.
He estimated that a third of the companies that will be involved with the center will come from nontraditional organizations that tend to have innovative ideas and intellectual property and want to team with larger firms.
"A lot of companies feel they don't even know how to begin sitting down with a Boeing or 3D Systems," he said. "This is their opportunity to do that."
The Air Force and the Navy have already expressed interest in the center, he noted.
Much of the military's equipment is manufactured using complex parts, he said.
"We're looking for things that enhance performance, fuel efficiency and reducing part assemblies," Jarman said. "All the services have those needs and at the heart of that capability is additive manufacturing, talent investment and infrastructure."
Correction: A previous version of this story gave an incorrect date for the center opening and incorrectly suggested it would occupy a new building, when it is moving into an existing facility.
Topics: Manufacturing, Advanced Manufacturing, Defense Manufacturing, Manufacturing Technology