Pentagon 'All-In' on Developing Hypersonics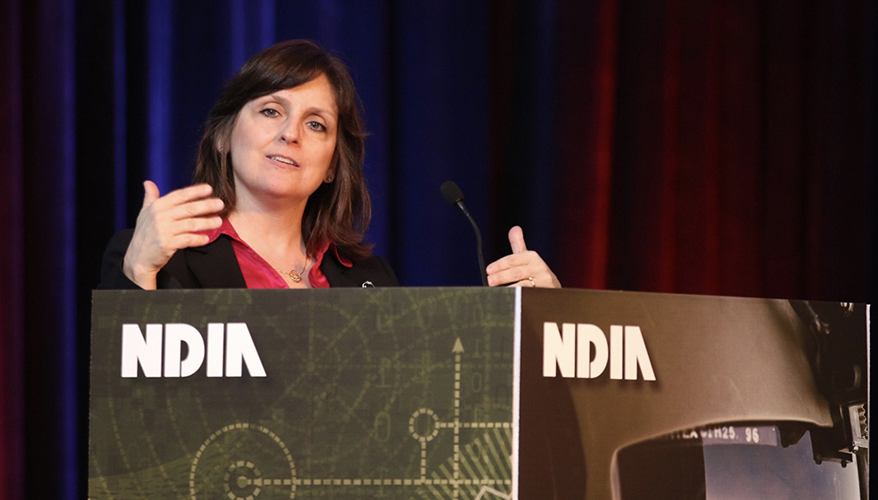 Mary Miller, acting assistant secretary of defense for research and engineering
To keep pace with Russia and China, the Defense Department is "all-in" on the development of new hypersonic weapons which can travel at speeds of Mach 5 or higher, said a top Pentagon official Aug. 22.

The United States is facing steep competition from Moscow and Beijing as they make strides with their missile capabilities, said Mary Miller, who is performing the duties of assistant secretary of defense for research and engineering.

"China and Russia have been expending a lot of their resources to get hypersonics," she said during remarks at the National Defense Industrial Association's Army Science and Technology Symposium in Washington, D.C. "They can hold us at risk. They can keep us off of their borders and they can certainly threaten our [aircraft] carrier groups."

While the United States used to enjoy a strong lead in the hypersonics race, that is not the case anymore, she noted.

Other nations "leapfrogged over us in their investment," she said. "They have done a good number of times more testing than we have. They have multiple land, sea and air-based capabilities they are pursuing. And we find this unacceptable."

Both Russia and China are expected to field hypersonic weapons by the early 2020s, Miller said. To counter that, the United States is putting an increased focus on the technology and making targeted investments that will "try and get us back in the game," she said. The Pentagon wants to field a capability in the early 2020s to keep pace, and is on track to do so, she added.

The department will ramp up spending on the weapons during the future years defense program, she said.

The Pentagon plans to invest $357 million in the technology in fiscal year 2019, and a total of $4.9 billion between fiscal years 2019 and 2023, according to Miller's slide presentation.
"We have the services all-in on working hypersonics," she said. "We have land, sea and air-based prototyping that will be done."
However, there are a number of challenges that still must be overcome, she noted.

"We need to make sure that we aren't just investing in a missile or a launcher, but that we have and field a kill chain," she said.

The military needs the ability to detect, track and strike its targets. "There are many aspects along a kill chain that we need to make sure are being developed in concert with the hypersonic weapon itself to make it a true capability," Miller said.

Hypersonics initiatives must avoid some of the pitfalls that other emerging technology projects have encountered in the past, she noted.

"One of the things that we often do is that we get so excited about one technology, [for example], lasers, and we get all about getting that laser to work as advertised. But we don't realize that [the] laser doesn't work with the rest of the weapon system," she said.

The Pentagon is taking steps to ensure that it can give combatant commanders a holistic capability, she said.

Another challenge is cost. The Defense Department needs more affordable ways to test and evaluate hypersonic weapons, Miller said.

To help bring its development work to fruition, the department is looking to industry for cutting-edge technologies that will enable hypersonic weapons such as high-temperature materials, boost/cruise propulsion and low-cost manufacturing capabilities, she noted.
Topics: Army News, Defense Department, Emerging Technologies