R&D Special Report: Maritime Security Domain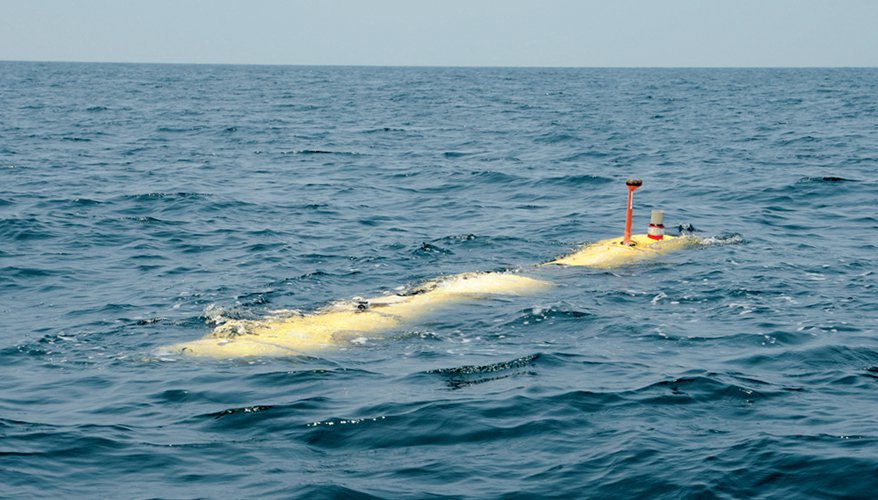 Photo: Navy
National Defense magazine asked research laboratories involved in national security programs: "What is your organization's number one R&D 'big bet,' (in other words: a high-risk, high-reward technology investment) that you believe will have the biggest payoff for those in the military or national security realm? Why? And in what ways do you think it will benefit the end users?"

Today, the responses we received from labs working in the maritime security domain.
_______________________________________
Coast Guard Research and Development Center
The Big Bet: MARITIME ROBOTICS
By W.G. Chaves, chief, office of research, development, test and evaluation

The Coast Guard Research, Development, Test and Evaluation program is constantly exploring innovative new technologies to enhance enterprise-wide capability and serve as force multipliers for Coast Guard operators.
In alignment with Coast Guard strategic priorities, the program focuses on executing projects that will successfully transition from R&D into ways and means of enhancing Coast Guard missions.
The program's number one R&D "big bet" is continuing strategic research investments in unmanned surface, sub-surface and aerial systems. To explore these high-risk, high-reward technologies, the program collaborates with multiple partners including the Department of Homeland Security Science and Technology Directorate, Customs and Border Protection, and the Air Force, Army and Marine Corps.
At the Research and Development Center in New London, Connecticut, current research in this domain spans exploration and evaluation of unmanned surface vehicles, unmanned underwater vehicles and unmanned air systems across all Coast Guard mission areas.
Impacts from unmanned system capabilities could have wide-ranging effects on the Coast Guard and the nation, including increased security in the Western Hemisphere, a top priority for Coast Guard Commandant Adm. Karl L. Schultz.
In his "Commandant's Guiding Principles," Schultz calls on the Coast Guard to continue its lead role in combatting transnational crime in the Western Hemisphere; unmanned technologies could be key in providing the persistent maritime domain awareness necessary to help disrupt transnational criminal networks.
Unmanned technologies also hold the potential for greater situational awareness and extended communication capabilities in the Arctic.
The Coast Guard is a relatively small service with limited resources. However, the area of responsibility is vast, and includes the largest exclusive economic zone in the world, comprising 3.4 million square miles of ocean and more than 90,000 miles of coastline. Unmanned systems have the power to extend presence far beyond the reach of traditional assets, allowing for more comprehensive patrolling of this vast area of responsibility.
Unmanned systems could also allow the Coast Guard to better protect the ocean environment and marine life. With increased and more persistent surveillance, the service could more effectively enforce domestic and international fisheries laws.
Effective environmental response readiness methods could also be realized. In the event of an incident, unmanned assets could quickly be mobilized to assess conditions and collect critical data and imagery before Coast Guard boats and crewmembers are deployed. Unmanned underwater vehicles could assist with inspections, port security and ship's husbandry, minimizing the risk to divers conducting inspections in often challenging conditions.
Sophisticated sensors on unmanned systems will generate large amounts of data. To manage that information, the program must explore artificial intelligence and machine learning technologies to aid in processing, exploitation and dissemination of the data to ensure delivery of the most relevant and actionable information to operators.
Advances in onboard data processing have the potential to deliver ever-increasing amounts of information faster. Without automated processing, exploitation and dissemination, the data gathered could overwhelm already saturated watchstanders. Automated analysis tools could assist operators with the sorting and prioritization of data, empowering operational commanders with critical decision-making information.
The guiding principles affirm the Coast Guard needs modern, capable assets in order to maintain service readiness in the maritime domain. The program will explore technology advances and provide decision-makers the information needed to transition solutions into the hands of Coast Guard operators so they are ready and responsive to the challenges ahead.
_______________________________________
Office of Naval Research
The Big Bet: HIGH-ENERGY LASERS
By Frank Peterkin, ONR senior technologist for directed energy and the electric weapons portfolio manager
The rapidly evolving 21st century global security landscape presents a complex, often asymmetric challenge to Navy and Marine Corps warfighters as they operate forward — a situation exacerbated by the proliferation of low-cost advanced weapons and other emerging technologies.
The ability of our adversaries to rapidly leverage and evolve a large variety of commercial technologies drives the need for U.S. naval forces to innovate on ever-faster development cycles and achieve non-linear increases in capabilities.
High-energy laser weapons may be one such game-changing technology. They produce powerful beams of focused laser light that can heat a target at distant range and cause material effects such as degradation, burning or disintegration.
Missions envisioned for them include: defense of naval platforms and forces from attack by missiles, aircraft, unmanned vehicles — both surface and air — countering small boat threats, and countering an adversary's ability to surveil our forces.
Laser weapons bring unique attributes that will complement conventional capabilities. The energy to operate a laser weapon is simply the electricity supplied by the naval platform, offering a deep magazine with extremely low cost-per-shot, and preserving the inventory of higher-cost conventional kinetic weapons designed to address the most stressing threats.
Laser energy can be dialed up or down to achieve scalable effects on a target, with precision not possible from any other type of weapon, greatly reducing concerns about collateral damage. In short, they can enhance the speed and range of engagements, footprint and accuracy of effect, and types of targets that can be engaged successfully.
The Department of the Navy is leaning forward to realize the potential of high-energy laser weapons. With the successful operational deployment of the 30-kilowatt laser weapon system on the USS Ponce from 2014 to 2017, the Navy became the first U.S. military service to field a laser weapon and set a number of precedents for future tactics, procedures, policy, safety and training.
The deployment also provided numerous lessons learned that have been fed forward into a new cycle of laser weapon development for systems that span from a few kilowatts to hundreds of kilowatts.
These individual efforts contribute unique knowledge points for technology assessment, ship integration, acquisition requirements and operational concepts that, when combined, enable an incremental strategy to operationalize interim laser weapon capability as it becomes available while also striving to address technology and operational barriers in order to improve performance.
The way we fight is altered every time we improve the means of delivering energy to the target. This expands the options to manage conflict, the range over which we project power, the speed of operations and more.
The Navy is betting that high-energy laser weapons will be a game changer, delivering weaponized energy in a new way that impacts multiple domains of conflict, expands our area of regard and helps protect our sailors and Marines.
_______________________________________
Part 1: Federally Funded Research Labs and IARPA
Part 2: Air Force Labs
Part 4: Army Labs
Read all the responses in the August issue of National Defense magazine and learn more about R&D priorities at NDIA's Army Science and Technology Symposium and Showcase, Aug. 21-23 at the Walter E. Washington Convention Center, Washington, D.C.