Super Hornet Upgrade to Feature Advanced Cockpit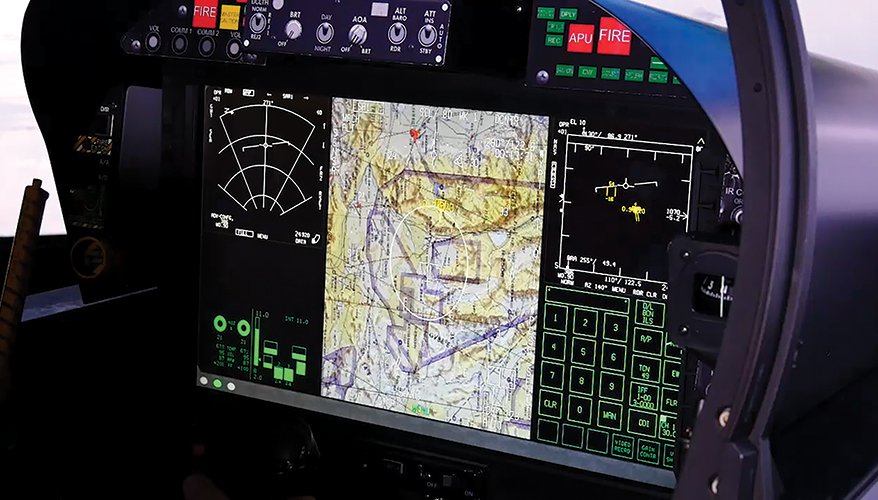 Photo: Boeing
Boeing is developing an advanced cockpit display for its block III F/A-18 Super Hornet that pilots who were raised in the age of iPads will be comfortable using, a company official said.
The Navy has ordered 110 block III Super Hornets, which will begin production in 2020. In the meantime, it will fill an order from the Kuwaiti air force for 28 aircraft. Boeing will be both building new systems and doing service life extensions on block II aircraft to meet the Navy's acquisition needs.
Part of the planned upgrades will be a 10-by-19-inch cockpit display that Boeing has said will be the most advanced ever to be featured in a tactical jet fighter. It will also be lighter and easier to maintain than traditional cockpits, John Keeven, F/A-18 flight simulation manager at Boeing, said during a media briefing.
The company has worked with pilots from the "Top Gun" schoolhouse at Naval Air Station Fallon in Nevada, and Naval Air Weapons Station China Lake in California to see which features could prove useful, Keeven said.
"It's not on the jet now, [but] it will be, judging from the operator response that we have got," Keeven said. "They want it sooner rather than later, so we are starting the design process."
Boeing has already developed a first iteration of the display. "We have a good baseline and from this we can start thinking about advanced design," he added.

F/A-18 block III Super Hornet concept art (Boeing)

The screen will do away with hard displays and replace them with iPad-like features, although there will be redundant push-button features for backup purposes.
Pilots will be able to expand or get rid of displays. They could fill the entire screen with a map if they wish. The backseat pilot will have the same features.
As for the final version, that will depend on the pilots in the advisory groups, he noted. "They will decide if they need to limit themselves on where they can move things."
The pilots will do air-to-air and air-to-ground operations simultaneously on the new screens.
"If the backseater is trying to put a laser-guided bomb into the front door, he can work that. And the frontseater can work on his targeting but still be aware of what's going on from the air-to-air perspective," Keeven said.
The display technology requires more than just a tablet. It has to be operated by someone wearing gloves and bouncing around in turbulence at 6.5 G-forces, he noted.
Boeing is considering including 3D renderings of maps, along with 3D audio cues where a radar warning will sound a tone in the headphone from the direction of the signal.
However, voice command technology in the aircraft has proven to be a tough proposition with all the noise inside the cockpit, Keeven added.
Topics: Air Power, Air Force News, Defense Department