Air Force to Establish New Rapid Sustainment Office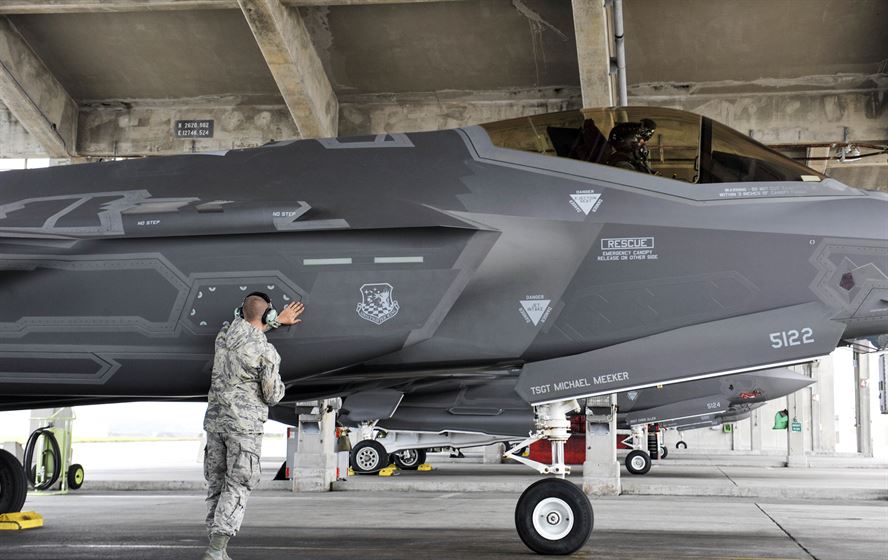 An airman inspects an F-35A Lightning II.
The Air Force is setting up a new Rapid Sustainment Office to help keep aircraft flying, the service's top official announced July 25.

Seventy percent of the lifecycle cost of an aerial platform stems from maintenance requirements, Air Force Secretary Heather Wilson noted during remarks at an event in Washington, D.C., hosted by the Washington Post.

The Rapid Sustainment Office will "drive down the cost" of replacement parts and mitigate bottlenecks in the supply chain, she said.

"There are new technologies in manufacturing that mean [that] we don't have to go out to a supplier, some of whom are no longer in business," she said. "Just in the first quarter of this year, we had 10,000 requests for parts … [where] there wasn't even a single bidder because the company is no longer in business [or] there's no business case for one part," she added.

To illustrate her point, Wilson pointed to a trim wheel for the rudder of a KC-135 aerial refueling tanker. "It's a vital piece of equipment," she said. "The company that makes them is no longer in business, [so] we reversed engineered this and 3D-printed it."

The cost of manufacturing the trim wheel using 3D printing was $55. Creating the part the "traditional way" would have cost upwards of $700, she noted.

The Rapid Sustainment Office will promote greater use of 3D printing and robotics on the depot line, Wilson said.

The creation of the new organization is part of the Air Force's effort to shake up its acquisition system and move faster as the Pentagon prepares for potential conflicts with high-tech adversaries such as China and Russia.

"We're changing the way we govern our acquisition enterprise to look at speed, performance and accountability," Wilson said. "Fortunately, the Congress has given us some new authorities to get faster and to move [and] delegate authorities further down to program managers who can be held accountable."

The Air Force is leaning more heavily on its Rapid Capabilities Office, which is shepherding the B-21 stealth bomber program through the acquisition pipeline, among other projects. The service is also doing more prototyping and experimentation with new technologies.
"The old way of doing procurement of a new system is we'd have two or three years of studying the analysis of alternatives … then we'd set a requirement for it, and you'd be two or three years into this before you've even built anything," Wilson said. "Then we'd build it but we didn't really know a lot about what the challenges would be, and … people are then unhappy that you didn't meet the requirements.
"Instead, we're now going to start prototyping early, figure out what's within the realm of the possible, then setting the requirements and going rapidly to acquisition," she added.
Topics: Air Force News, Air Power, Logistics