Section 809 Panel Recommending Changes to Hiring Authorities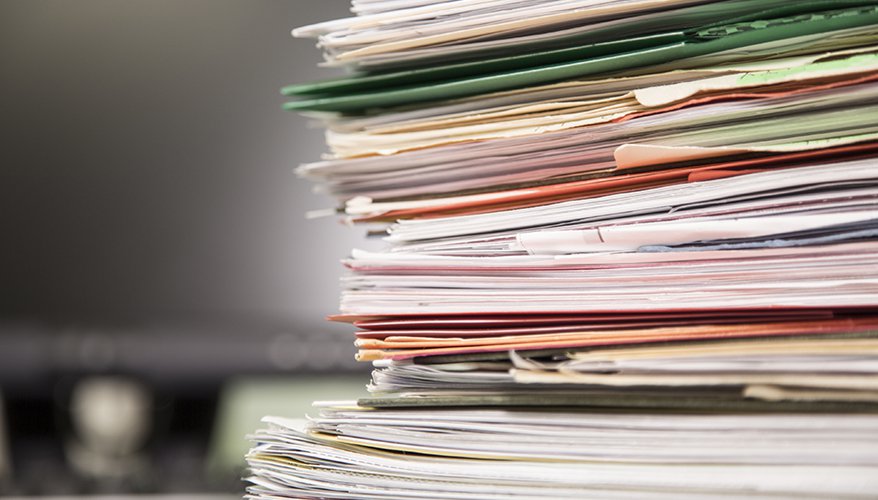 Photo: iStock
The latest report by the influential Section 809 Panel offers suggestions to Pentagon leaders to speed up the hiring of key acquisition positions, a panel commissioner said July 13.
The advisory group's "Report of the Advisory Panel on Streamlining and Codifying Acquisition Regulations: Vol. 2," released June 28, states that the Defense Department could benefit from reducing the number of hiring authorities it uses to bring talent into its agencies, said N. Ross Thompson III, a career Army officer and senior acquisition official in-residence at the Defense Acquisition University.
"The time it takes to fill a position in the Defense Department is way too long," he said during a panel discussion hosted by the National Defense Industrial Association in Washington, D.C. He noted that senior Pentagon officials have said it can take 100 days to hire a new employee into the acquisition workforce.
"When … they're patting themselves on the back that 100 days is good, I'm thinking … this is a growing problem," he said.
Thompson challenged the department to post a job opening, find candidates, make an offer and fill the opening within 30 days.
"You want the best and brightest to work for the Defense Department. They're not going to sit around and wait for 100 days or wait for six months," he added.
Congress has historically been "very generous" in bestowing hiring authority flexibility on the department, he noted. The problem is there are too many authorities to choose from — 44, to be exact, he added.
"Being candid here, the competitive examination ... is dated," he said. "The flexibility that Congress has given to DoD is good, but 44 is too many."
The Section 809 Vol. 2 report recommends that hiring managers pare their options down to a smaller subset of direct hiring authorities as an immediate way to curb this issue, Thompson said.
"It doesn't require legislation to get started. … Focus down and just use those so that it speeds up the process," he added.
The report also suggests ways to curb competency gaps in critical skills and career fields.
"Between September 2008 and March 2015, six out of 13 career fields missed their growth goals, including the priority career fields of contracting, business and engineering, which fell more than 3,500 combined employees short," the report said.
One solution could be the addition of a new category designation called the critical skill deficiency, or CSD, Thompson said. This authority would explicitly focus on the characteristics of the applicants instead of the hiring conditions, according to the report.
Under the proposal, Congress could authorize the Pentagon to annually designate up to 10 CSDs within each military service, as well as the quasi-independent agencies within the department known as the 4th Estate. The hiring manager could then select an applicant who possesses that identified skill.
"The CSD designation could be applied across different occupational series, position categories and career fields, as long as the critical skill was lacking," the report said.
Thompson said: "Let people that are closest to the issue make the decisions that they need on the right amount of people to identify and to hire."
Section 809 commissioners also discussed their recommendation to replace the traditional program executive officer role with a "portfolio acquisition executive" and move program element budgeting into one capability portfolio budget.
The Defense Department needs to take a holistic approach to filling capability gaps rather than looking at individual, siloed programs, said retired Navy Vice Adm. Joseph Dyer, a Section 809 commissioner and chief strategy officer at the National Spectrum Consortium and strategist at Leap Second Consulting.
The Pentagon has begun to delegate more authority down to the program office levels, which is a positive in terms of being able to execute programs. But it also could lead to increased focus on the individual program rather than the capability gap, he noted.
"It is critically important that … someone in the department have a responsibility for architecting the future force," he added.
For example, Michael Griffin, undersecretary of defense for research and engineering, has frequently been quoted as placing a high priority on new hypersonics technology, Dyer noted.
"At the same time Mike is doing that, the Air Force has let a $1.2 billion contract for their development of a hypersonic capability, the Navy's got one that they want to let and the Army's working on one," he said. Having all of those individual programs poses a challenge to fielding a system more rapidly and effectively, he noted.
The Section 809 Panel was created by Congress as part of the fiscal year 2016 National Defense Authorization Act to develop recommendations on how to streamline the often lengthy, cumbersome and complicated defense acquisition system. Panel commissioners anticipate releasing their third and final report in January 2019, and intend for it to include sweeping changes to how the Pentagon conducts business.
Christopher Veith, executive director Section 809 Panel and director of acquisition policy, legislative and regulatory affairs for Boeing's government affairs office, noted that while the panel is considering as many issues as possible, "we're not going to get to everything."
However, "there have been signals that even after the Section 809 panel ceases to exist, that the acquisition reform effort be sustained in some meaningful and institutional ways," he added. "We're exploring ways in which we can make that type of recommendation into the future."
Related: Section 809 Panel Proposes Major Restructuring of Acquisition Programs
809 Panel Chair: Final Report to Prescribe Sweeping Acquisition Reforms
Topics: Acquisition, Acquisition Programs, Defense Contracting